Vital improvements for animals in France are finally taking shape! The law against animal abuse has passed its final stage and has just been approved by both parliamentary chambers. It enacts a definitive end to the use of wild animals in circuses and in dolphinariums (with some exceptions that will need to be challenged), prohibits the sale of puppies and kittens in pet stores by 2024, and calls for the immediate closing of all remaining mink fur farms.
Animal activists and the majority of the French public have been waiting for these measures for decades, and they follow years of campaigning by PETA France and other groups.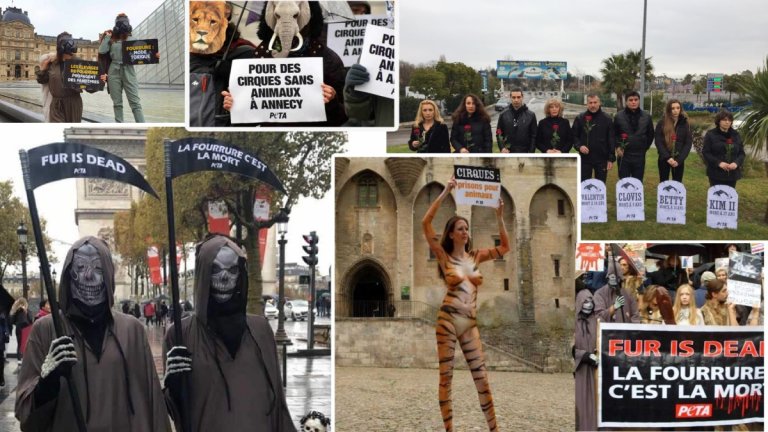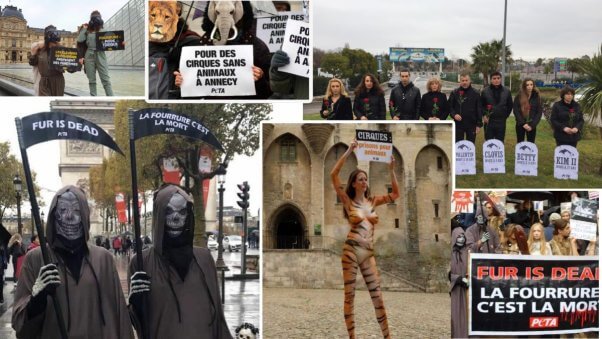 Fur: The Immediate Closing of Mink Fur Farms
France is finally joining the long list of countries committed to a prohibition on wild-animal fur! In addition to the immediate closure of the last mink farm, the new law prohibits the establishment of any new wild-animal fur farms. At a time when most great designers have shed this cruelly produced material—including the famous French group Kering quite recently—it no longer has a place in the world.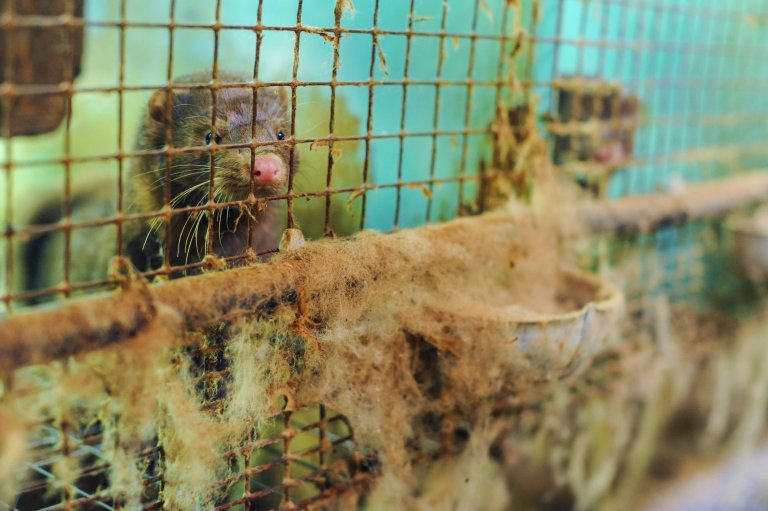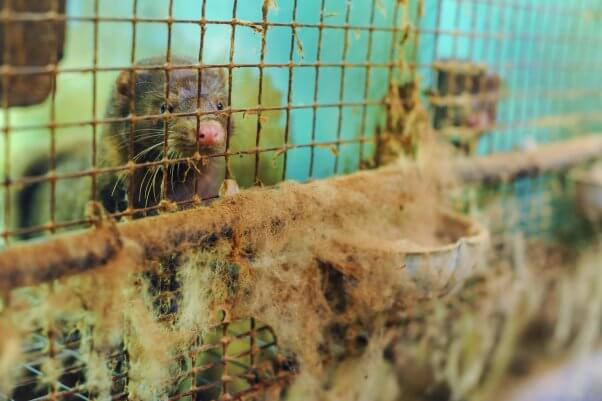 © Jo-Anne McArthur / #MakeFurHistory
This announcement follows years of campaigning against fur by PETA entities and is in line with the overwhelming majority of the population, which opposes the barbaric practices that are commonplace in this industry. According to an IFOP poll, 91% of French people are opposed to the fur trade. Nearly 60,000 PETA France supporters signed our petition for an end to these breeding operations, a measure that had also been advocated by many celebrities in France.
Although this decision doesn't address domesticated animals—such as Orylag rabbits raised and killed for their fur or those abused for angora—it nevertheless marks historic progress and will further hasten an end to the fur trade.
Exploitation of Cetaceans in Captivity in Marine Parks Prohibited Within Five Years
In five years, the keeping and breeding of cetaceans in captivity and their participation in shows will no longer be permitted. This wonderful news comes at a time when Canada has also banned keeping cetaceans in captivity, the National Aquarium in the U.S. is building a seaside sanctuary for the dolphins in its care, two beluga whales were moved from a marine park in China to a sanctuary in Iceland, and The Whale Sanctuary Project announced plans for such a sanctuary in Nova Scotia. Despite the announcement by the French government that it would support the development of marine sanctuaries for the freed animals, this measure was not retained in the final text. After the five-year transition period, some parks in France—such as Planète Sauvage and Marineland Antibes—could continue to imprison animals, subject to ministerial permission. Stay tuned for the actions that PETA France is taking to help these animals.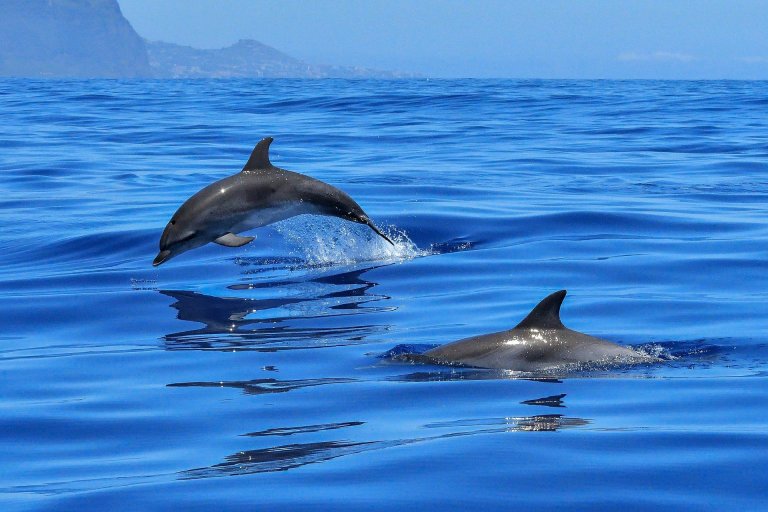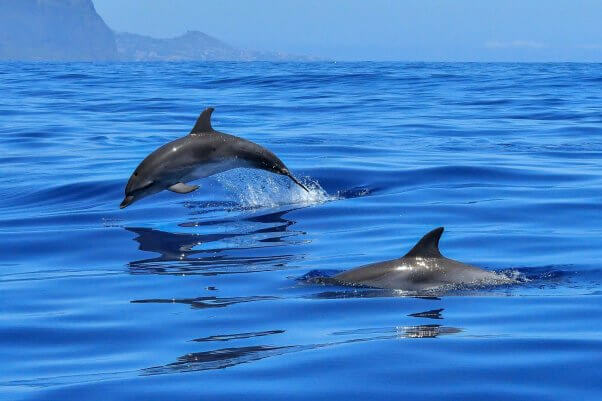 A Ban on Using Animals in Circuses Within Seven Years
The French government is finally enacting an end to the exploitation of wild animals in traveling circuses, the culmination of a long struggle on the part of PETA France and numerous animal rights organizations. Already prohibited in most neighboring countries (such as Italy, Belgium, and the United Kingdom), circuses that confine, transport, and force wild animals to perform will no longer be authorized on French territory within seven years. Of course, that's too long of a delay for the animals, who continue to endure a daily dose of misery, but in the meantime, PETA France will continue to campaign for better conditions for them until their abuse is officially illegal.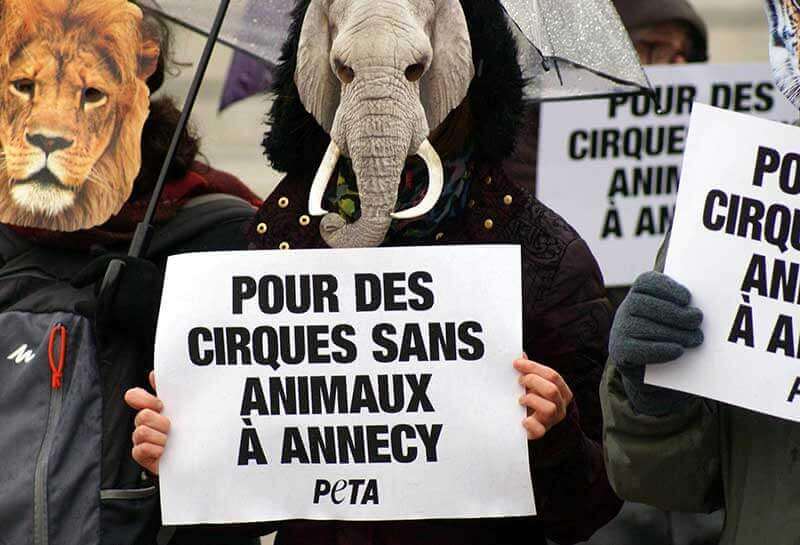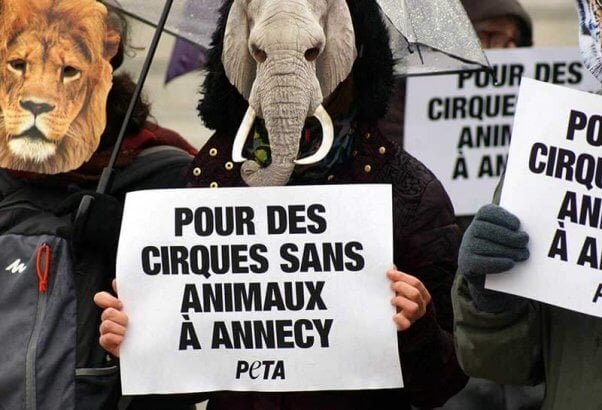 Although these delays must be shortened, this definitive ban does meet the expectations of the French population, 67% of whom are in favor of banning circuses with wild animals. The ever-increasing number of municipalities that no longer welcome these cruel circuses have also been anticipating this ban. More than 40,000 compassionate people signed PETA France's petition led by David Hallyday against the captivity of wild animals in circuses, and thousands of messages were sent by PETA France and its supporters—like actor Pamela Anderson—to the mayors of France, including Anne Hidalgo, mayor of Paris, to ask them to reject establishments exploiting animals.
The Sale of Dogs and Cats in Pet Stores Prohibited in 2024
We applaud the decision to ban the sale of dogs and cats in pet stores, a measure that animal rights groups have been demanding for years. Limits on online sales have also been enacted, a good first step, but one that does not go far enough at a time when shelters in France are being overwhelmed with abandoned animals.
The next step is an outright ban on the sale, barter, and donation of animals online, which is a practice that leads to a great deal of abuse (mistreatment, neglect, abandonment) and which contributes to animal overpopulation by making it profitable to breed kittens and puppies, when so many affectionate and loving animals are already waiting for a family to adopt and take care of them.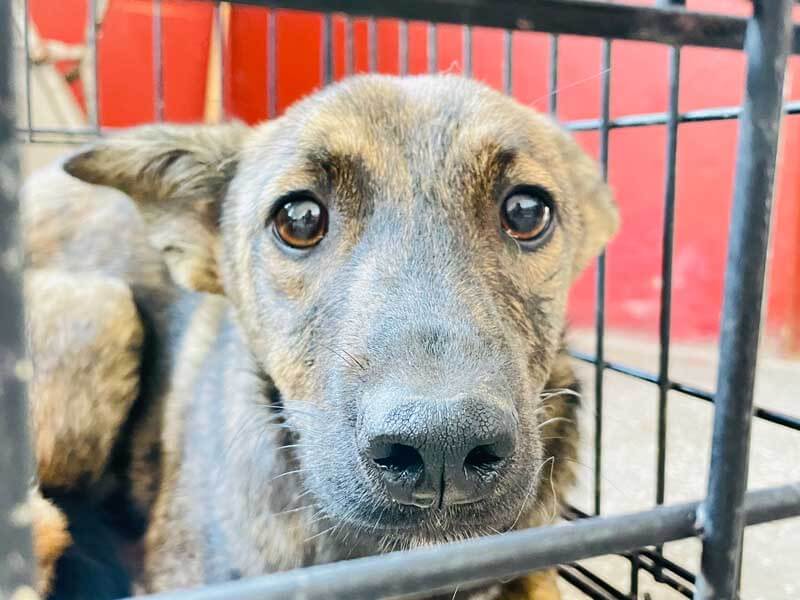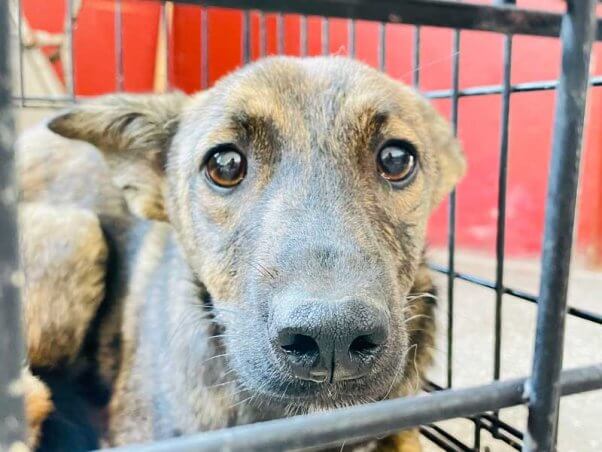 More than 100,000 dogs and cats are abandoned each year in France, the worst record in Europe. By sterilizing our animal companions and always choosing to adopt and never buy animals from pet stores or breeders, each of us can contribute to a world in which every animal will have a loving, stable home.
Higher Penalties for Mistreatment and an End to Pony Rides
The penalties for acts of cruelty to animals have been increased: three years' imprisonment and a fine of over $50,000 for a serious abuse (compared to two years and just over $33,000 currently) and five years and a fine of over $84,000 in case of an animal's death. Penalties for abandoning an animal in aggravating circumstances have gone up, too.
Also, the new law reinforces the criminalization of the sexual abuse of animals by sanctioning the recording, possession, and dissemination of zoo porn.
One other terrific measure enshrined in the law is the ban on pony rides—cruel attractions in which ponies are tied up all day long, sometimes without water or protection from the elements, waiting to give rides.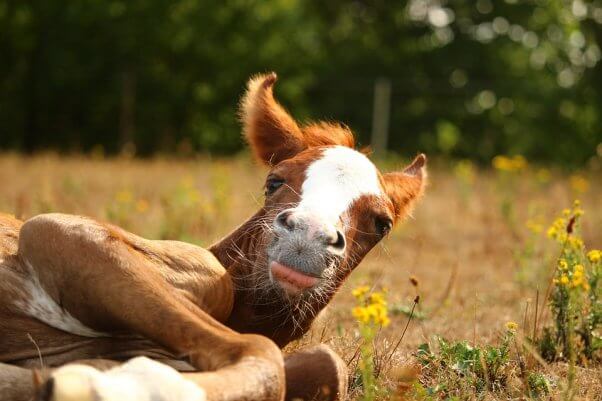 Thank You!
These advances demonstrate once again that our actions, our awareness, and our mobilization are working! Thank you to everyone who lent their voices to these vital campaigns. We still have a long way to go to protect all animals from suffering and exploitation, and we will continue to work toward these goals. If you are interested in taking action to help reach these goals and allow other concrete victories for animals to see the light of day, please join our action team and subscribe to our newsletter so that you never miss our news and actions online. And share this great news with everyone!