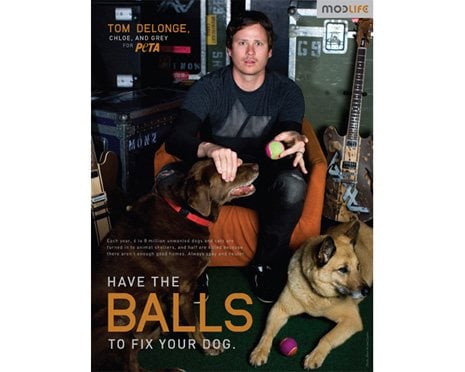 Get Your Fix, the brand-new initiative of the FiXiT Foundation—a nonprofit dedicated to finding innovative ways to end companion-animal overpopulation—is kind of like the charity version of Let's Make a Deal. It's a networking site that connects people who want to spay or neuter their animals, but are having financial hardship, with donors who want to help. (No crazy hats required.) And what's hiding behind door number three? The FiXiT Foundation hopes to find the grand prize—an end to the overpopulation crisis. We chatted with Stephanie Downs, the president of the FiXiT Foundation's Board of Directors, about her group's work.
What is your spay/neuter goal?
FiXiT's mission overall is to identify how to reach the final 25 percent of the population not fixing their pets, even though low-cost options are available. So, whether it is educating this segment of the population about low-cost options or providing a way to get it for free, we want to break down the barriers.
What was the inspiration behind Get Your Fix?
The inspiration came from e-mails we started receiving as soon as we put up the FiXiT website from people asking if we could help them spay/neuter their pets. I started thinking that with social networking being so common, maybe we could get people in need connected with people who want to have a direct impact on animal overpopulation.
What has the response been like?
We launched just seven weeks ago and already have 400 people registered. People are communicating amongst themselves—it's very exciting to see it working!
*****
Find out more about the Get Your Fix project at GetYourFix.org. And if you'd like to support PETA's efforts to combat animal overpopulation, visit our SNIP webpage.
Written by Michelle Sherrow