The following is a guest post from Bubbles, one of the office cats at PETA's Norfolk, Virginia, headquarters.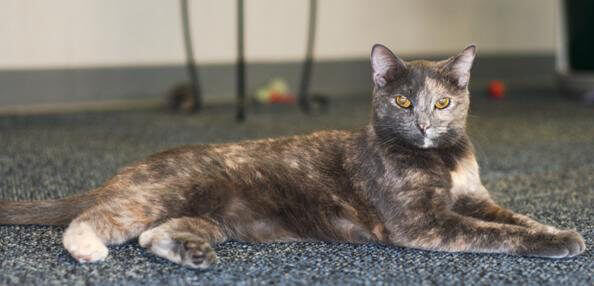 Hi, I'm Bubbles, PETA's Director of Office Companionship. It's a huge job, as you can imagine, providing the other staff with someone to talk to at any time and training them how to be excellent companions as well. As an expert, I wanted to share my insights on companionship with PETA Files readers.
I've heard it said that "showing up is half the battle," and I think that's true. For me that means making my rounds every day sitting on this person's desk and that person's chair, rubbing up against multiple ankles and lying across computer keyboards. For you, that likely means giving your cats attention the moment you get home, playing with them, curling up on the couch with them, brushing them, talking to them and doing whatever they like to do with you. Some cats even enjoy going for walks on a harness. Of course, cats also need toys, cat towers, and window seats to make their days less boring, but quality time and affection is what they crave.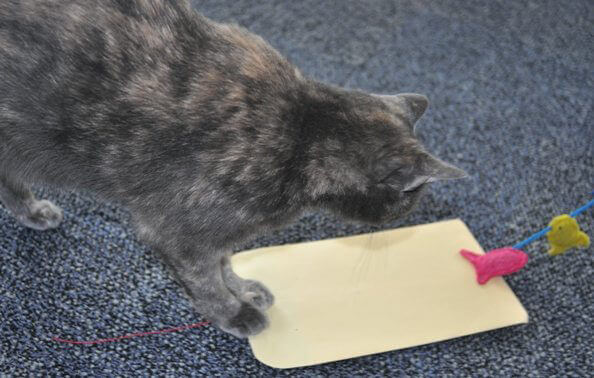 Look, I get it, we're all busy. I sometimes have to help edit, write letters, help with inclement weather preparations, the list never ends. But being a good companion means making the time. My humans are worth it. And I know your cats are too.
For some more tips, check out 250 Things You Can Do to Make Your Cat Adore You, by PETA President Ingrid E. Newkirk. You can also try to get in touch with me, but I'm rarely at my desk. Lots of companionship to spread around, you know.