For helping race fans rev up their own engines on healthy vegan food, NASCAR, IndyCar, track owners Speedway Motorsports, and food-service provider Levy Restaurants are each driving off with PETA's first-ever High Octane Award.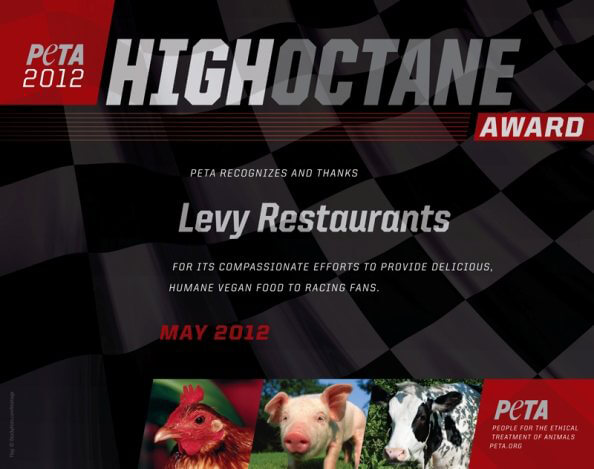 All four racing aficionados have teamed up to offer fans animal-friendly food at Atlanta Motor Speedway, Bristol Motor Speedway, Charlotte Motor Speedway, Infineon Raceway, Kentucky Speedway, Las Vegas Motor Speedway, and New Hampshire Motor Speedway.
Whether they're for Team Lally, Earnhardt, Hamlin, Stewart, Patrick, or anyone else, race fans always have a reason to cheer when they're treating animals and their bodies well with racetrack fare such as the Going Green Salad With Fried Green Tomatoes, the Summer Vegetable and Tofu Flatbread, or the ever-popular Sloppy Jane made with tempeh, peppers, onions, and molasses and brown sugar barbecue sauce.
Ready to leave meat behind in the pit? Gentlemen (and ladies), here's how to start your engines.