Wearing little more than bodypaint, a PETA "tiger" caged herself at UniverSoul Circus' headquarters in downtown Atlanta on Wednesday, the day of UniverSoul's opening-night performance, and urged families not to buy tickets to the circus while it's in town.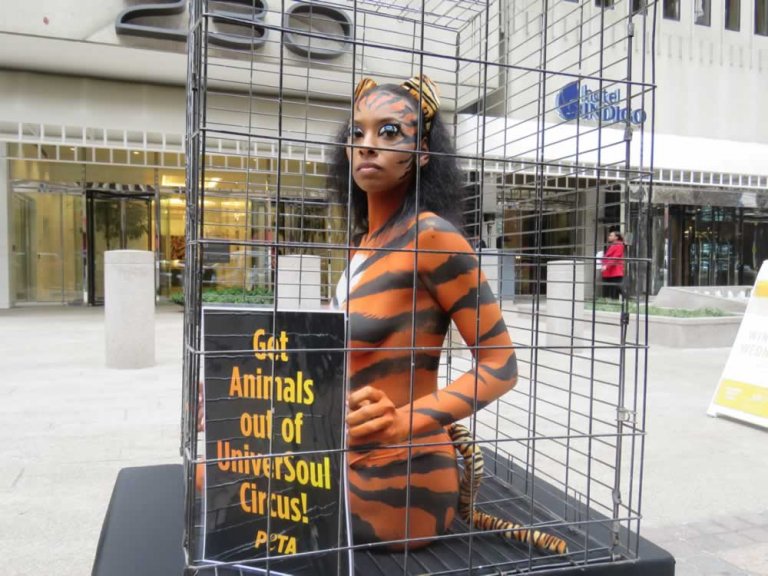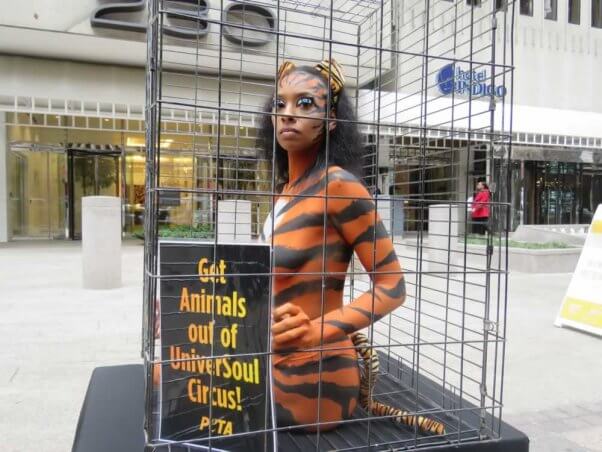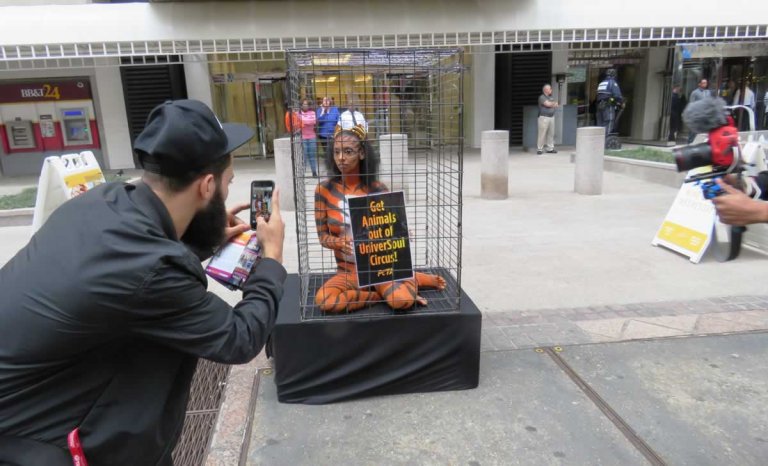 "UniverSoul Circus denies tigers, elephants, and other animals everything that's natural and important to them—just for a few fleeting minutes of human amusement," says PETA Foundation Director of Captive Animal Law Enforcement Brittany Peet. "PETA is calling on families to refuse to buy a ticket to any circus that still uses animals."
UniverSoul  typically uses a tiger act in its shows that's leased from Mitchel Kalmanson, who has been cited by the federal government for failing to provide animals with basic veterinary care, depriving them of the opportunity to exercise, and confining them to foul-smelling, maggot-infested trucks.
Ringling Bros. circus—citing the public's changing attitudes about its use of animals as well as a decade of declining ticket sales—recently announced that it will go out of business this May.
On Wednesday evening, a costumed "tiger" and "elephant" with "tears" running down their faces will also lead members of PETA and Georgia Animal Rights and Protection (GARP) in a spirited protest outside the circus's performance—and GARP will continue to protest throughout the circus's stint in Atlanta.
What You Can Do