My dog Hannah's "papers" would read like this: "Sire: Best Guess. Dame: Whosy Whatsit." Yep, she's a thoroughly modern mutt, and that's just fine with me. Dogs of mixed parentage are just fine with lots of other people, too, it turns out. The first-ever National Mutt Census, which surveyed mutt guardians and analyzed the DNA of 36,000 dogs, showed that more than half of all dogs in the U.S. are mutts—and nearly half of all mutt guardians adopted their dogs from an animal shelter.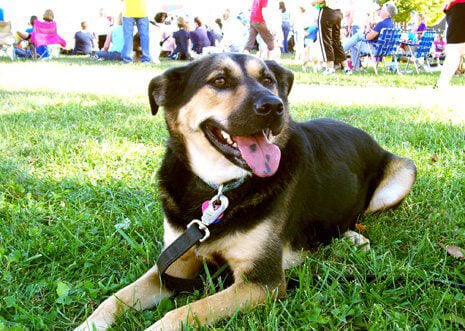 Hannah's pedigree is part German shepherd and several parts who knows, but pure best friend.

Shelter dogs don't just pay back the love in puppy kisses, either—they also save lives. The following are some of our favorite stories of heroic mutt rescues:
Yet another way that shelter pups come out on top, according to the National Mutt Census, is that 89 percent of all mixed-breed dogs are spayed or neutered. So wear your "My Dog is a Rescue" shirt with pride, and give your best buddy a big hug today.
Written by Michelle Sherrow