Police arrested three Syracuse, New York, teens who reportedly had butchered and eaten a mother swan named Faye, allegedly captured by the young people from a local Syracuse pond along with four of her babies. The suspects reportedly decapitated the mother bird and served her flesh to family and friends over Memorial Day weekend.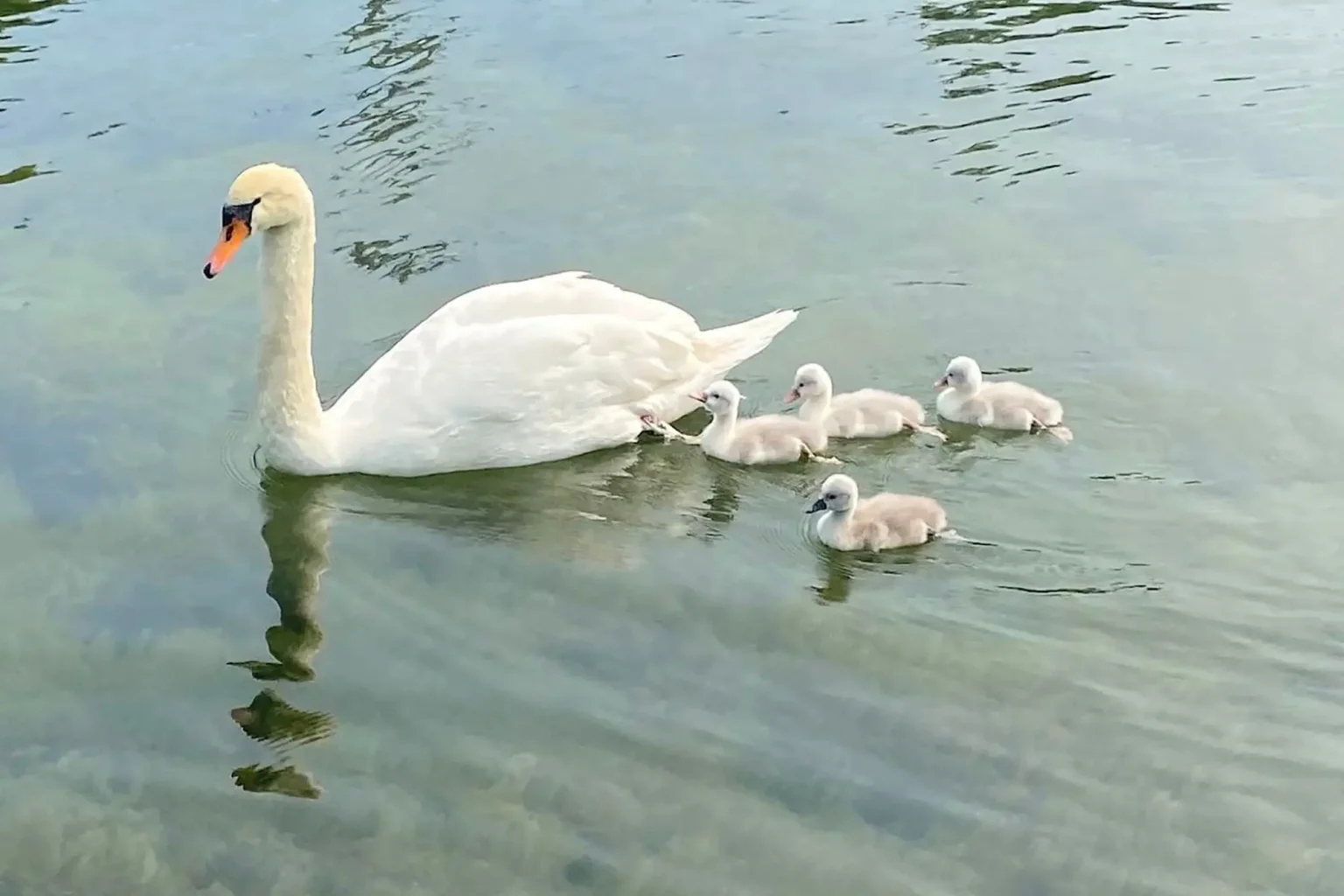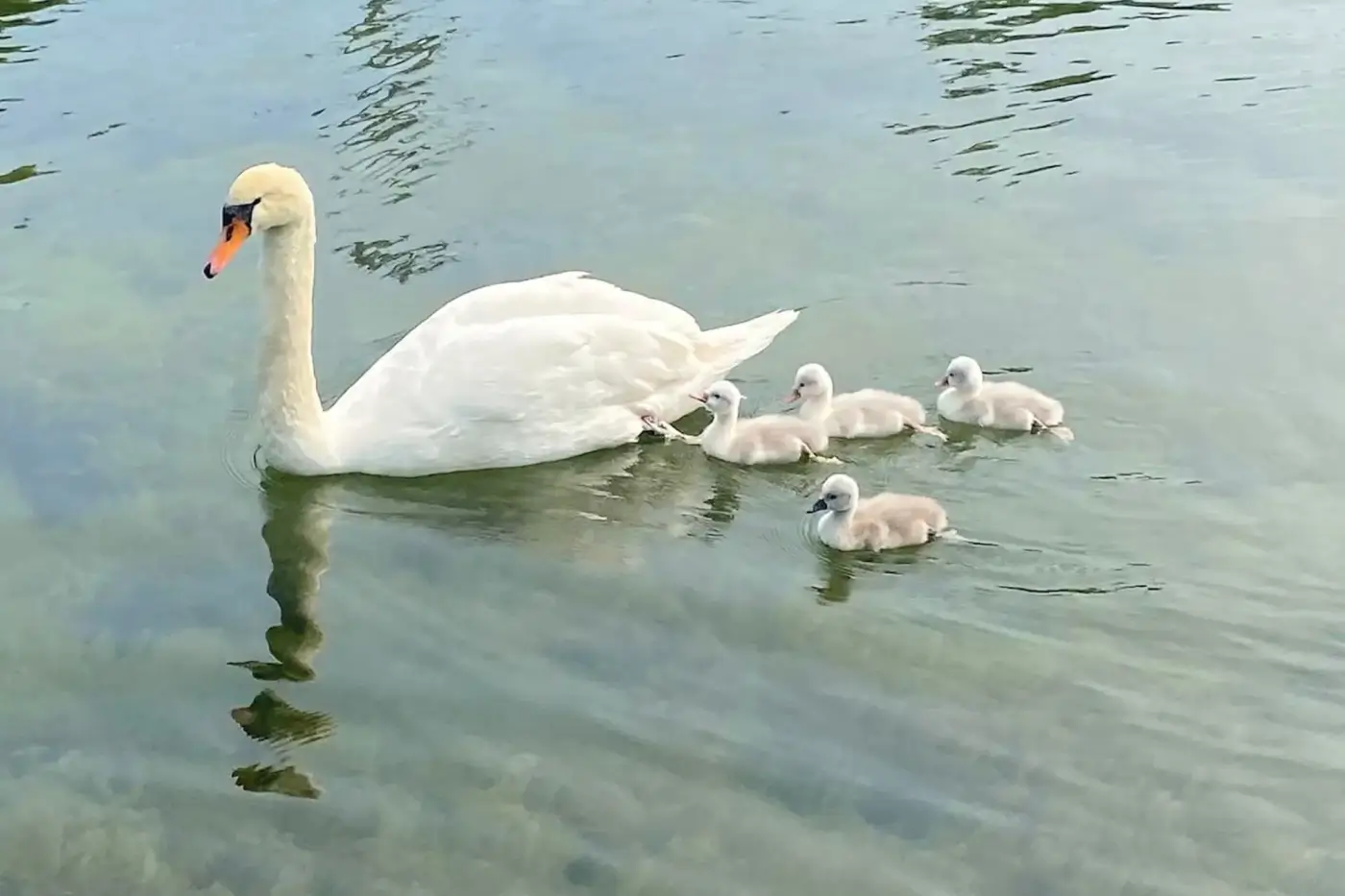 Facebook / Elena Nezhdanova
According to reports, the teens also face charges for allegedly stealing four of the swan's cygnets (i.e., babies) from Manlius Swan Pond. Police later recovered two of them at a local home and the others at a store in Salina. The cygnets will temporarily remain under the care of a biologist, while Faye's mate, Manny, will soon be removed from the pond, because loss of a partner can cause distress and combativeness in swans, who mate for life.
Prompted by this violent incident, TeachKind—PETA's humane education division—sent the superintendent of Syracuse City School District an urgent letter along with anti-violence posters, kindness-to-animals curricula, and Empathy Now—a guide to preventing violence by young people.
"Faye's babies lost their mother, and her grieving mate has been swimming alone, all because a group of teens apparently decided to turn a beloved neighborhood swan into supper," says PETA Senior Director of Youth Programs Marta Holmberg. "Compassion can be cultivated, and TeachKind stands ready to help Syracuse City School District teach students that violence is wrong and to report abuse whenever they see it."
Urge Your Local Schools to Adopt Humane Education!
Sandy Hook Promise includes cruelty to animals among its "10 Critical Warning Signs of Violence" list, and research shows that approximately 43% of school shooters first committed acts of cruelty against animals—so animal abusers potentially pose a serious threat to communities at large.
Humane education is a vital resource for reinforcing positive, compassionate behavior in young, impressionable students. According to New York education law, schools are required to provide instruction "in the humane treatment and protection of animals." TeachKind resources are easy to integrate into schools' existing curricula to help prevent future violence. Please urge your local school district to include humane education in its curriculum: