Notorious primate dealer—and potential Zika breeding ground—Primate Products, Inc. (PPI), was cited for 25 violations of animal protection regulations and is still under investigation by the U.S. Department of Agriculture following PETA's investigation. Now, documents newly obtained by PETA following a legal wrangle reveal that animals transferred from PPI were merely shipped from one hellhole to another.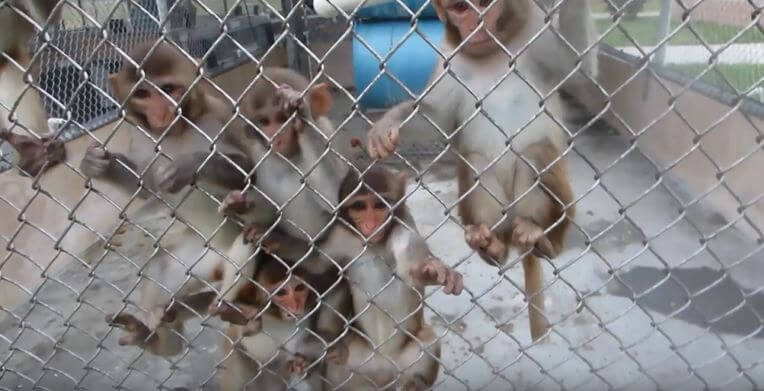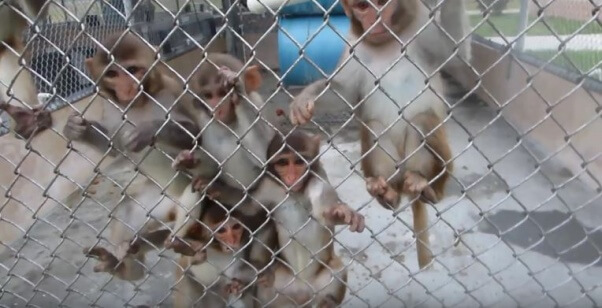 The records show that 350 monkeys were transferred from PPI to government and private contract testing laboratories between February 2015 and February 2016. We also discovered that seven of these animals—all sold to contract testing company Charles River Laboratories—were animals whose plight we had previously documented during our PPI exposé.
These seven long-tailed macaques were in bad shape even before they left PPI. According to PETA's eyewitness, one female monkey was observed with an old laceration on her head and a distended stomach.
Another—known only by his demeaning identification number, #1002178—was documented as having an exposed bone at the tip of his tail. Several months later, another worker observed that he had a "big puncture wound" on his left cheek.
A monkey known as #1105019 was seen by our eyewitness pacing ceaselessly—a sign of mental stress. The tail of another monkey was coated in watery stool, and yet another, stressed by the trauma of captivity, repeatedly chased and mounted a monkey who then suffered from a painful prolapsed rectum.
At Charles River, these long-suffering beings will likely be used in archaic, painful, and deadly tests of pharmaceutical compounds, pesticides, herbicides, or other chemicals—even though the tests do not reliably predict their effects on humans and nine out of every 10 drugs that pass animal tests fail in human studies.
Charles River has also repeatedly demonstrated that it struggles to comply with even minimal federal animal welfare regulations. In 2009, it was fined $10,000 after 32 monkeys baked to death at one of its Nevada facilities following a system malfunction. And in 2011, it was fined $4,000 when employees at its Reno, Nevada, facility carelessly left a monkey in a cage that was put through a high-temperature cage washer, scalding him to death.
What You Can Do
PETA documented extreme pain and distress in monkeys at PPI. Urge Hendry County, Florida, to put an end to such cruelty by shutting this facility down.