PETA campaigned to end Ringling Bros. circus's cruelty to animals for decades, but many animals died before the demise of this shameful circus. One of those lost to the misery of circus life was an Asian elephant named Minyak.
Born in the wild around 1966, she spent decades of her 46 years on Earth performing in the circus, where just like many elephants, she performed mindless, stupid tricks under the constant threat of beatings with bullhooks.
As a result of decades of performing and being shunted around the country, she suffered from debilitating foot disorders and lameness consistent with arthritis—a painful condition that can be made worse by the awkward contortions of circus tricks and "life" on the road. When she wasn't performing, she lived in chains, stripped of every natural thing cherished by elephants.
In 1979, after years of circus life, Minyak was forced to take part in the Ringling Bros. breeding program, giving birth to three live calves and one stillborn.
She later returned to Ringling Bros. shows and performed for 10 more years until being retired to Ringling's breeding compound (the deceitfully named Center for Elephant Conservation) in central Florida. Despite her dwindling health, she was removed from performing only two years before her death.
Ringling listed Minyak's death as being the result of "natural causes," but she had been plagued with illness.
PETA called for an investigation into her death because she had died far younger than the average natural life expectancy of an elephant. She had suffered from severe arthritis, neglected feet, and obesity, in addition to having been one of Ringling's many elephants treated for tuberculosis (TB).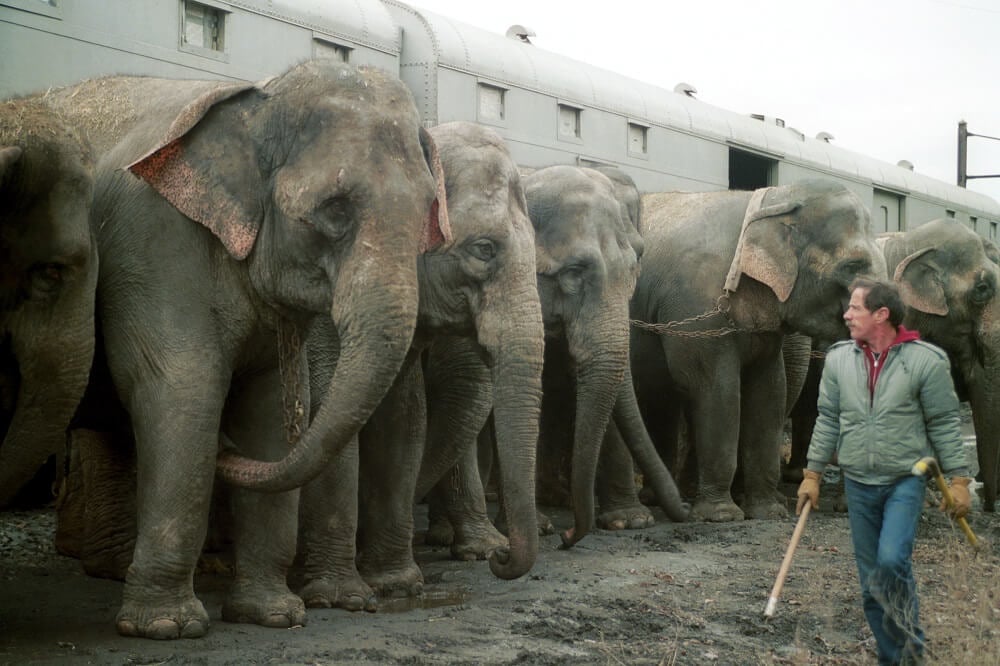 Public records show that over the years, many of Ringling's elephants carried TB, which spreads easily between elephants and humans. At least three elephants in the same traveling group as Minyak tested positive for TB.  PETA revealed that at least 20 elephants used by Ringling tested positive for TB and that Ringling tried to hide information about its TB outbreaks from the public, endangering both elephants and humans by taking these animals on the road.
Ringling called it quits, but there are still animals in need.
The public has made it clear that it no longer supports taking elephant babies from their mothers; shackling, whipping, and beating them into submission; and carting them around the country in boxcars until they're too old, sick, or injured to perform.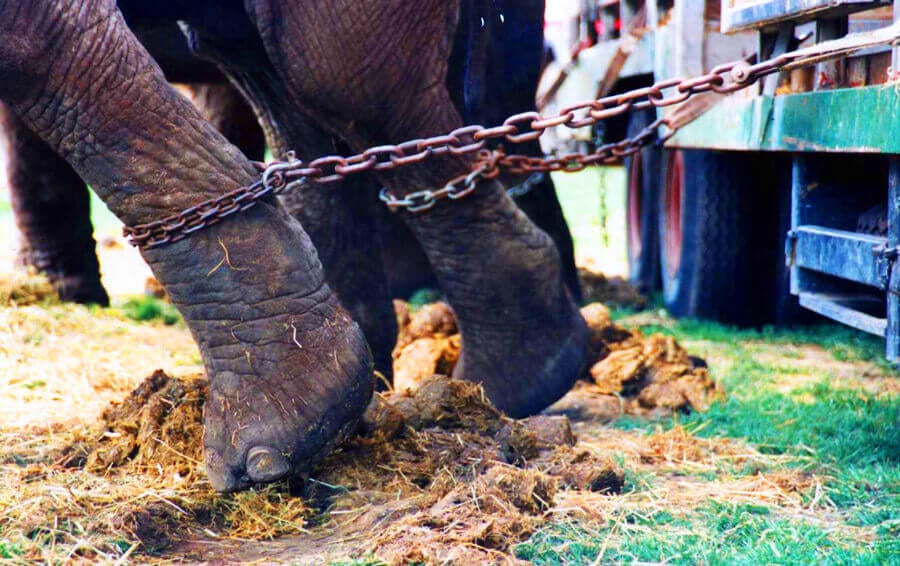 Until the day that the last animal is retired from the circus, PETA will continue to protest, investigate, and document circus abuse.