Update (November 6, 2023): PETA wrote to Miami-Dade County's mayor and commissioners to urge them to terminate the Miami Seaquarium's lease in light of another U.S. Department of Agriculture (USDA) inspection report documenting that conditions at the facility violate the bare minimum standards of the federal Animal Welfare Act. The Miami Seaquarium was cited many times by the feds prior to this disclosure, leading to this push from PETA.
Most notably, the USDA issued the Seaquarium a repeat citation for failing to maintain enclosures in good repair, a critical citation for housing a dolphin with others who apparently had broken several of her ribs and for holding a manatee without another member of his species, and citations for failing to provide protection from direct sunlight and allowing a dolphin trainer to undermine the attending veterinarian's authority.
Enclosures in a state of disrepair pose a safety and health risk to the animals.
The enclosure for Elelo, a Pacific white-sided dolphin, had a layer of broken, flaking concrete, some of which the dolphin ingested along with a plastic zip tie and some other plastic that the Seaquarium uses and introduced into the area. Months later, Elelo vomited sand and glass filtration media.
The Seaquarium has ignored the attending veterinarian's recommendations, including one to relocate Elelo after he ingested those materials. In 2022, the attending veterinarian wasn't consulted before some diets were decreased, to the point that animals became emaciated.
The county must break the Miami Seaquarium's cycle of abuse.
PETA is calling on officials to shut the facility down and ensure that the dolphins and all the animals there are sent to sanctuaries, where they would finally start recovering from their lifetime of trauma and get the care they so desperately need.
Originally published on October 27, 2023:
The Miami Seaquarium was cited over understaffing issues and animal-safety concerns in a damning federal inspection report by the USDA that was recently made available following a July 2023 inspection.
Miami-Dade County officials assured the public that things would change at the Miami Seaquarium—where earlier this year the long-suffering orca Lolita died in a tiny tank—yet this latest USDA report proves that animals there continue to suffer.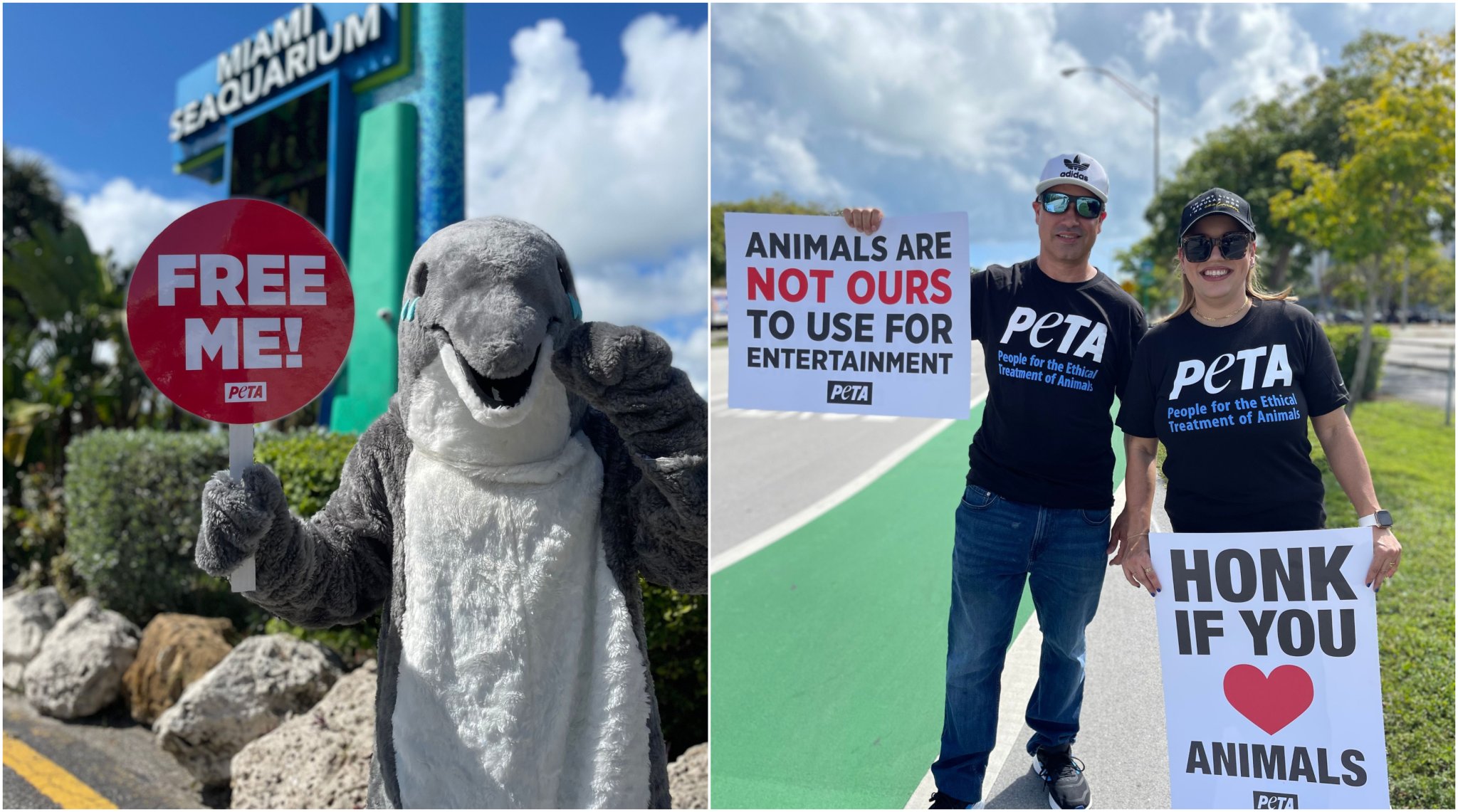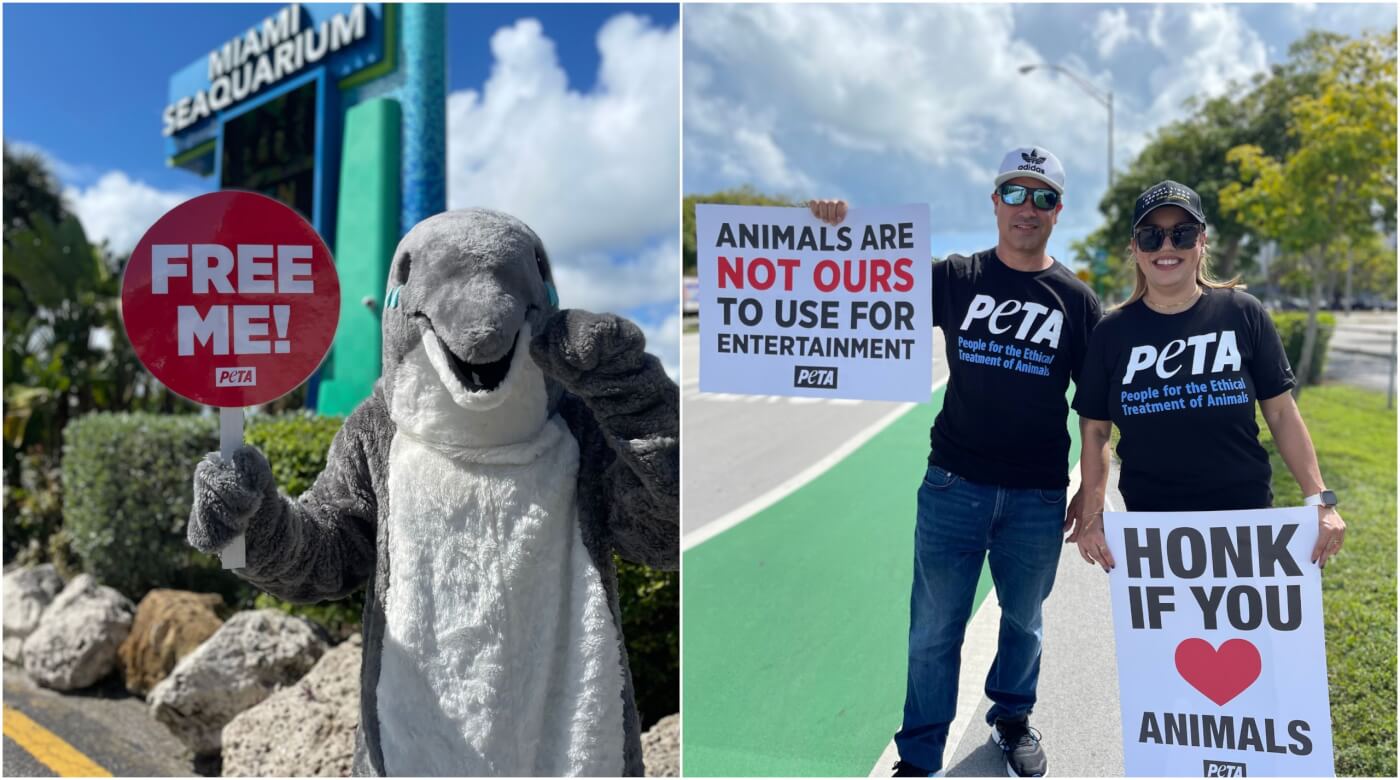 The feds cited the Miami Seaquarium for creating a stressful environment for humans and other animals.
The notorious facility was cited for apparently doing the following:
Having vacancies in vital staff positions, including veterinarian and vet tech roles, which left a single veterinarian responsible for the care of almost 50 marine mammals and hundreds of birds, fish, and other animals
Failing to prevent a dolphin from biting a patron's hand during an interactive session
Allowing a dolphin to ingest plastic, sand, glass filtration materials, and a chunk of cement from a deteriorating tank
Failing to provide a manatee kept in isolation with adequate shade from the sun
Housing a dolphin with incompatible tankmates, leading to the animal sustaining multiple bilateral rib fractures
PETA is urging Miami-Dade County officials to shut down this abusement park and compel it to send the animals to seaside sanctuaries, where they would finally be able to start recovering from their lifetime of trauma.
Conscientious people should stay far away from the Miami Seaquarium and every other marine park that exploits animals for entertainment.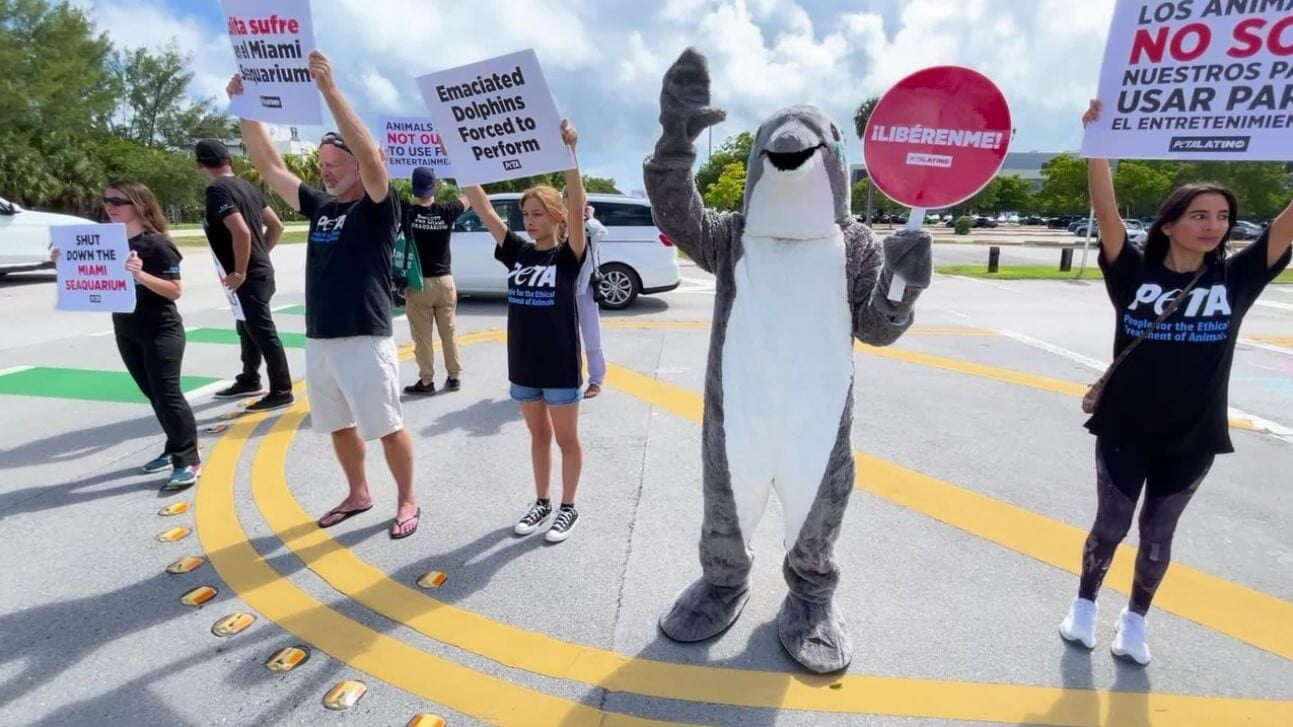 What You Can Do
Never go to marine abusement parks. Urge officials to shut down the Miami Seaquarium over animal safety concerns: