This week, Estonian-American actor Mena Suvari, known for her role in American Beauty, sent an urgent letter to Estonian Prime Minister Jüri Ratas. She expressed her support for a bill introduced by parliament members in February to ban fur farming in the country by 2028. Her letter follows a recent survey that found that 69 percent of Estonians do not support breeding and killing animals for their fur. Politicians will cast their votes on the bill on May 9.
"I was thrilled to learn that 14 members of the Estonian Parliament have proposed a bill to ban fur farming," she wrote. "I urge Estonia to join other countries—including Austria, Bosnia and Herzegovina, Croatia, Great Britain, the Netherlands, and Slovenia—in taking a stand against cruelty to animals by banning fur farms."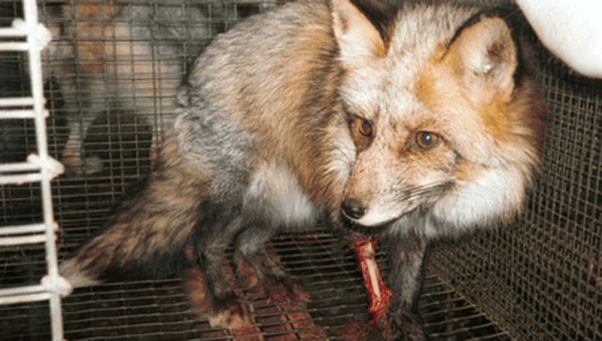 Currently, there are as many as 50 fur farms in Estonia, and the largest one holds 150,000 minks and 20,000 foxes. The total number of animals destined to be turned into human outerwear each year is around 200,000.
Consumers everywhere need to know the truth about fur. When people learn that millions of animals are beaten, boiled, hanged, and electrocuted for their fur every year; that each fur coat, piece of fur lining or fur trim, and fur cat toy is the product of intense animal suffering; and that furriers intentionally mislabel the fur of cats and dogs as coming from other species—then every decent human being will want to go fur-free.
By signing the pledge and encouraging your friends and family to do so as well, you'll send a powerful message not only to the fur industry but also to designers, retailers, and others who profit directly from the suffering caused by this cruel industry.