A Marine unit conducted trauma training on live pigs without approval—in violation of Department of Defense regulations—according to internal e-mails received by the Physicians Committee for Responsible Medicine (PCRM) from a Freedom of Information Act request. The unit conducted the unauthorized training on at least two occasions. In one, it shot the pigs and then moved to them to the USS Somerset off the coast of San Diego. One of the animals died in the helicopter on the way to the ship.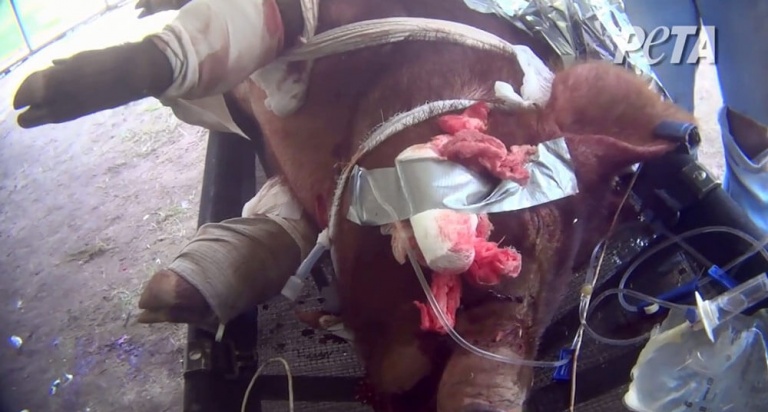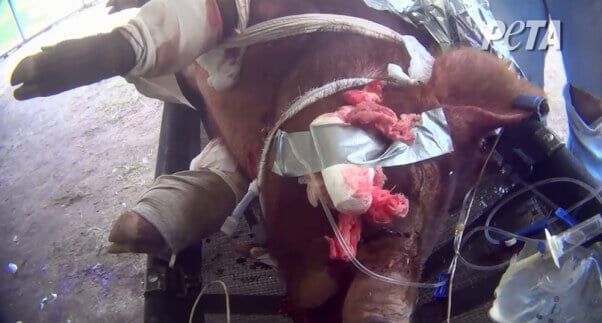 PCRM is calling for the Navy to investigate and, more importantly, for the military to continue working to eliminate trauma training on live animals across all service branches.
After efforts led by PETA found far-reaching support—including from voters, members of Congress, veterans, and current military members—for replacing live animals with high-tech human-patient simulators, the Coast Guard ended its use of animals in trauma training, the Army drastically scaled back its use of animals in trauma drills, and the Department of Defense ordered all military branches to eliminate the use of animals in six different medical training areas.
The calls for change began after PETA released shocking eyewitness videos showing live pigs and goats being mutilated in military trauma training. Advanced human-patient simulators, which can bleed, breathe, talk, and even die, better prepare soldiers for injuries that they may see on the battlefield and give them experience in treating human patients.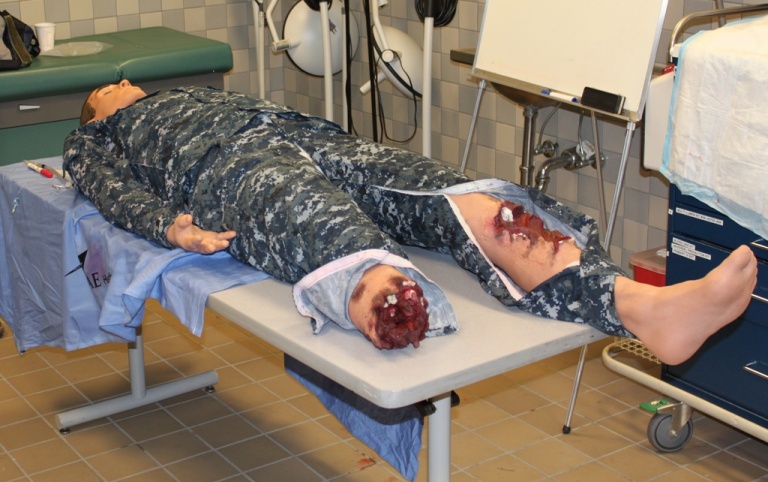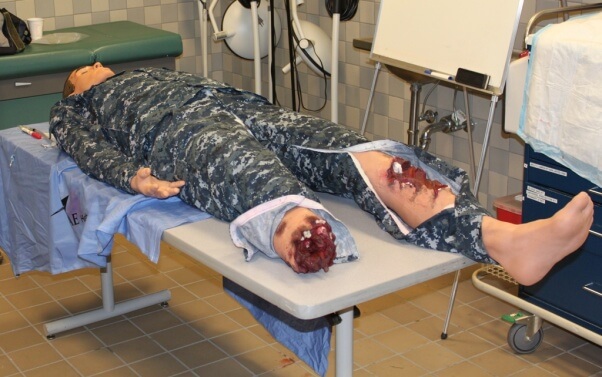 The writing is on the wall for trauma training on live animals. Urge your congressional representatives to cosponsor the bipartisan Battlefield Excellence through Superior Training (BEST) Practices Act to spare animals' lives and give our military members the high-quality training that they deserve.