If your husband beat a puppy to death and filmed it, would you continue to live under the same roof with him? Amanda McFarland did, and her son, Trey Zwicker, ended up paying with his life.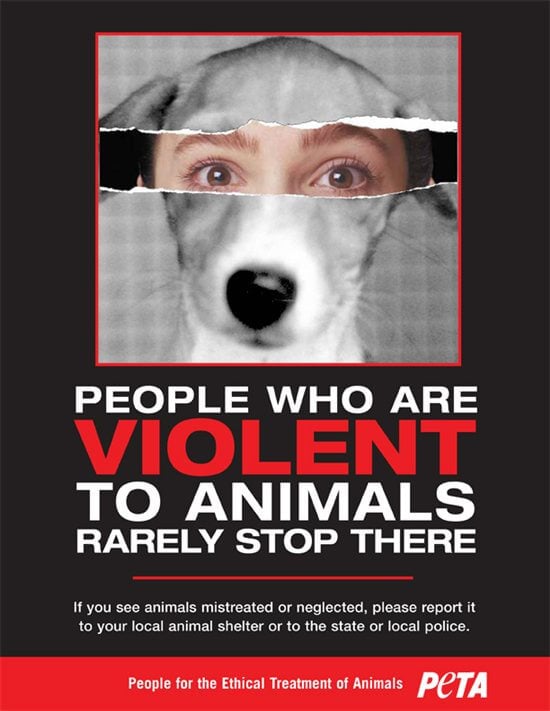 Last month, Zwicker's stepfather, Joshua Gouker, pleaded guilty to murdering his 14-year-old stepson by beating him to death with a pipe and was sentenced to life in prison. The killing is eerily similar to the beating death of a puppy that Gouker participated in, and Gouker was also convicted for throwing a cat out of a second story window. Gouker's sentencing included two counts of animal torture.
Clearly, a man who is capable of such cold-blooded cruelty is extremely dangerous, as studies have shown that attacks on animals are a classic precursor to domestic violence. A batterer's first target is often an animal living in the home; the second is usually a spouse or child.In three surveys of women's shelters in Wisconsin and Utah, 74 percent of women living with companion animals reported that an animal had been threatened, injured, or killed by their abuser. Sixty percent of more than 50 New Jersey families that had received treatment as a result of incidents of child abuse also had animals in the home who had been abused. The FBI has found that a history of cruelty to animals regularly appears in its records of serial rapists and murderers. It is vital that crimes against animals be taken seriously in order to prevent violence from escalating. Please, for everyone's safety, report known or suspected cruelty to animals to authorities immediately.