The message shared today by Maggie Q and PETA activists was clear: Every bit of fur trim on a Canada Goose jacket came from an animal who didn't want to die.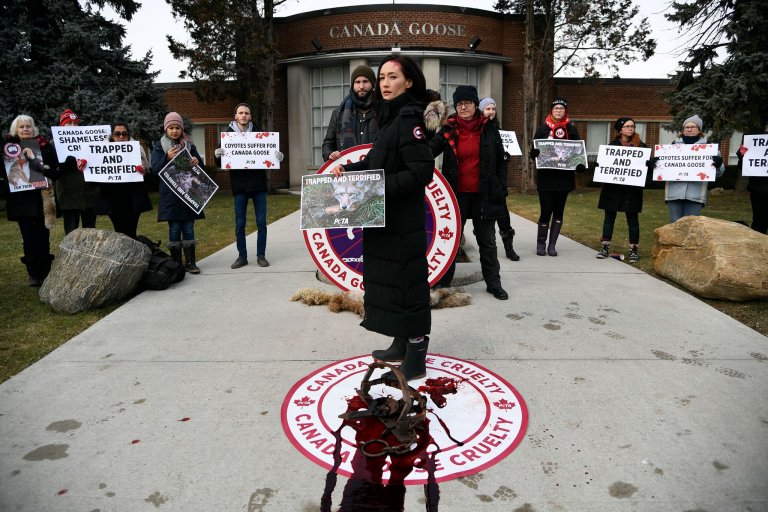 The Designated Survivor star led PETA supporters in a spirited "bloody" protest against Canada Goose's fur-trimmed and feather-filled jackets outside the company's Toronto headquarters on January 2.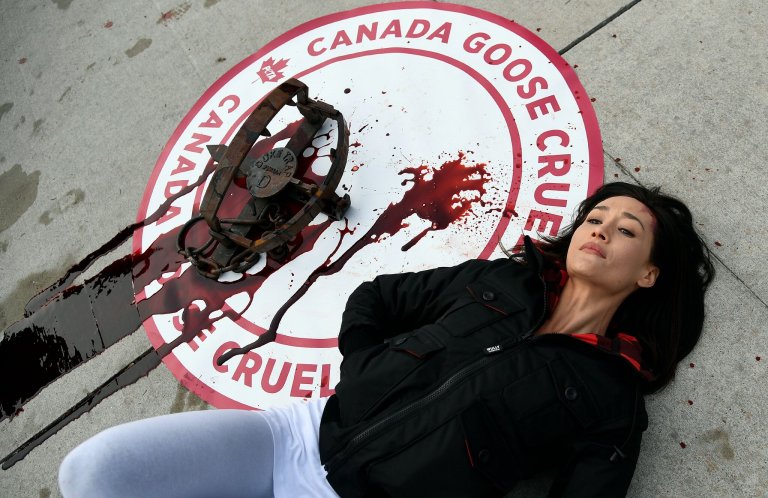 Coyotes who are trapped—especially mothers who are desperate to return to their starving pups—may even attempt to chew off their own legs to escape. Trappers—enemies of wildlife—tear animal families apart.
Coyotes are often bludgeoned or shot to death—as this viral video shows.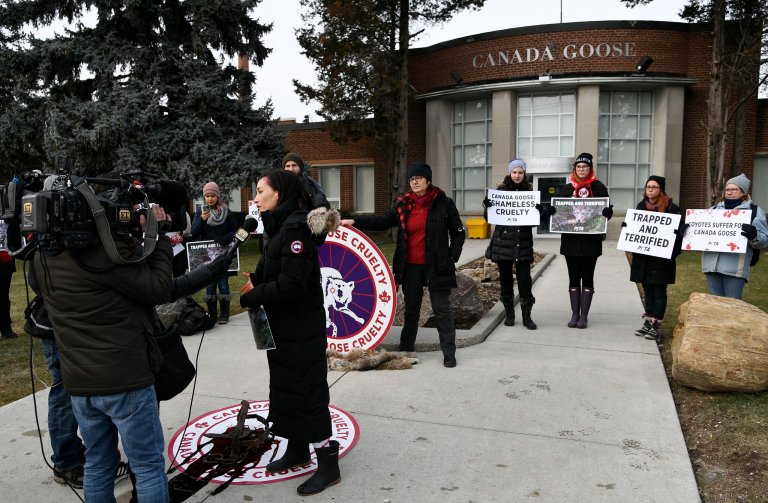 Maggie tried to request an in-person meeting with Canada Goose CEO Dani Reiss in order to ask him to remove fur from his coats, but the actor was not allowed access to the building. Of course, this wasn't the first time Reiss ran from the facts: Every fur-and-feather Canada Goose coat represents the terrifying and painful death of a coyote who was trapped and violently killed.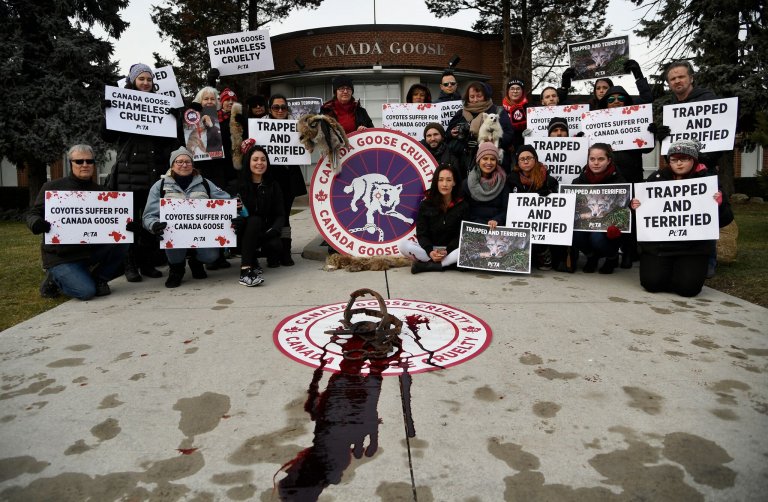 Maggie also donated a Canada Goose coat that she received as a gift to Toronto-based Wuxly Outerwear in support of the company's "Live Warm Trade Up" Program, which allows shoppers to exchange their fur-trimmed coats for a stylish, animal-free winter coat.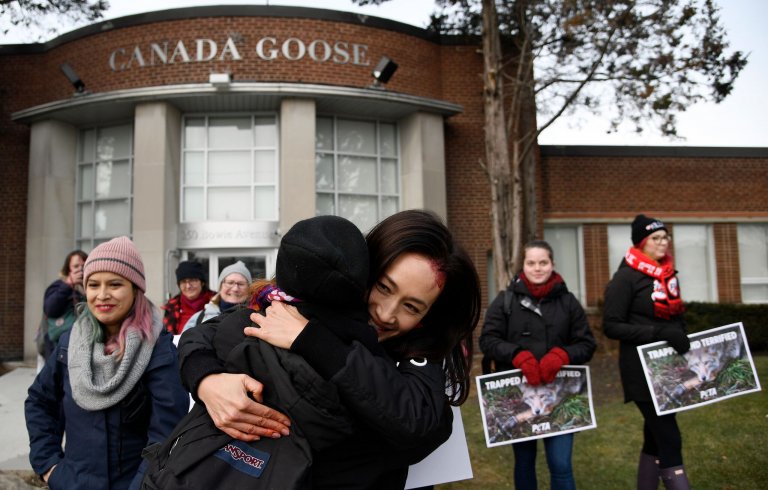 Join us in spreading Maggie's message to everyone you know: There's cruelty inside every fur-trimmed, feather-stuffed Canada Goose jacket. Sorry, Canada Goose, but there's no way to source coyote fur or down feathers without causing animals to suffer terribly and die violently.