What happens in Vegas can land you in deep, um, craps, if it involves hurting an animal. A distraught woman called PETA to report that her neighbor was leaving his dog chained on his back porch, sometimes without water or shade from the sweltering Las Vegas sun. Animal control had received multiple calls about the dog, but it was only able to leave notices because the owner was always absent.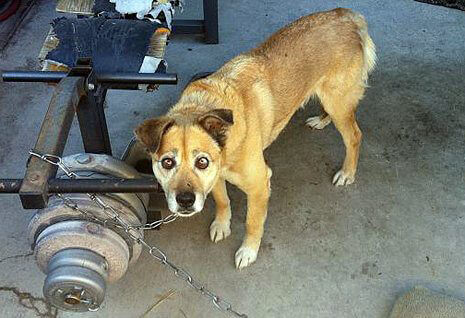 The woman continued to check on the dog, and one day, she found her with her chain tangled so tightly around exercise equipment that she could barely move. PETA alerted animal control to the dog's plight and demanded that she be seized. Officials took action, and now the happy pup is safe inside a cool kennel waiting for her forever home.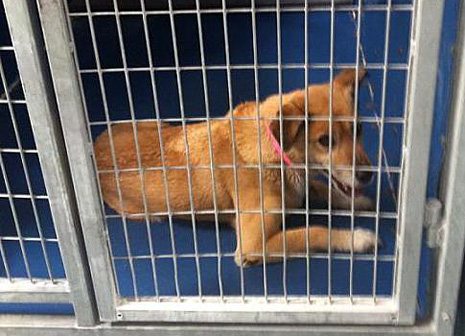 The dog's "lady luck" named her Yoshi and continues to check on her rescued friend regularly, bringing her treats and a bed to sleep on. As for Yoshi's owner, his luck ran out, and if he tries to get Yoshi back, he will face fines for cruelty. PETA is pushing for him to be fined regardless.

Written by Michelle Sherrow