Last month, we told you about the progress that personal lubricant company Good Clean Love has made by working with PETA scientists to save rabbits and guinea pigs from the painful experiments required by the U.S. Food and Drug Administration (FDA). It took a lot of work, but the federal agency has accepted the results of skin allergy and irritation tests on human volunteers in place of injecting rabbits and guinea pigs with lubricants.
Good Clean Love's perseverance on this important issue has paved the way for all personal lubricant companies to ask the FDA to skip using these archaic experiments on animals. For its vision and commitment to getting federal approval for this humane approach to product testing, PETA is happy to announce that the company is a recipient of its prestigious Compassionate Business Award.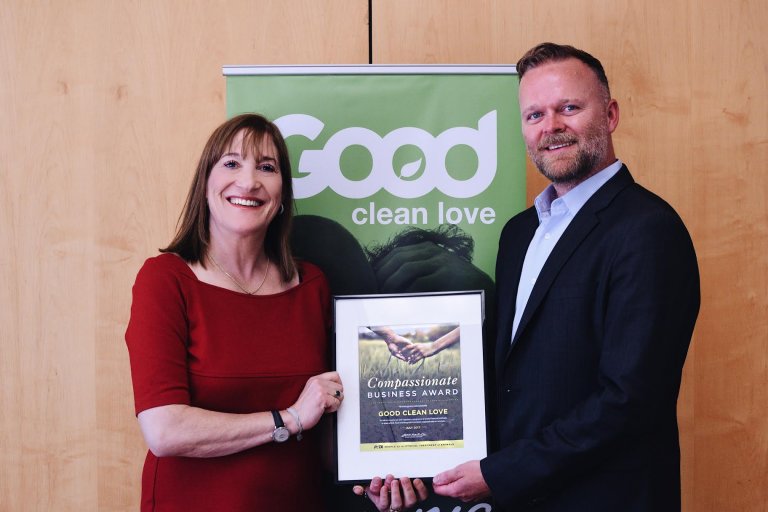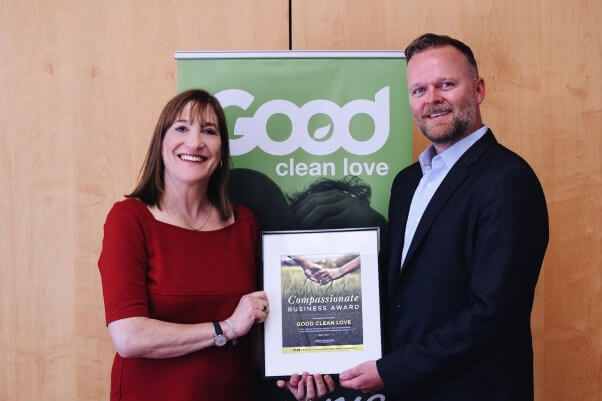 Image Courtesy of Good Clean Love
We know that companies and their customers want their products to be developed without forcing animals to endure painful experiments that—in the end—aren't needed to keep humans safe.
Now that the FDA has approved Good Clean Love's bio-phresh Restore moisturizing gel, the company has the distinction of having the first lubricant ever to be approved by the agency without having tested the product on rabbits or guinea pigs. The company is now working with us to try to replace all animal testing for its future items. We hope you'll join us in congratulating Good Clean Love for its commitment to keeping animals out of laboratories.
What You Can Do
Check out PETA's Beauty Without Bunnies searchable online database to find the best animal-friendly personal-care solutions for all your needs. If you own or work for a cosmetics or personal-care company that has banned tests on animals, please contact [email protected] to request the application materials to join our program.
Click the button below to tell the FDA to support the development of non-animal test methods.