How comfortable would you be living next to a virus factory?
A judge has allowed a resident living near Primate Products, Inc. (PPI), in Hendry County, Florida, to move forward with a lawsuit alleging that the infamous facility presents a public health risk.
Lawsuit filed against Hendry County monkey farm – https://t.co/ItpM2roxui #winknews pic.twitter.com/68wlhI2v02

— WINK News (@winknews) August 22, 2017
"When you house thousands of primates together that come from different parts of the world, they have a tendency of creating some really dangerous viruses and retroviruses," the resident's attorney, Justin Cochran, told WINK News.
Florida animal rights activist Madeleine Doran told the reporter that concerned residents have repeatedly voiced concerns. "What happens in a hurricane if these monkeys are unleashed into our environment?" she asked.
A Wretched Hellhole for Monkeys
You may remember PPI from PETA's eyewitness investigation that revealed that monkeys were locked in barren enclosures riddled with feces and rotting food and were traumatized by violent handling. Many were denied adequate care for excruciating injuries, including exposed bones. Our complaint to the U.S. Department of Agriculture resulted in more than 25 citations for violations of animal-protection laws.
In 2014 alone, PPI imported 1,000 monkeys who had been abducted from their families and homes on an island in the Indian Ocean or bred en masse on factory farms in China. Monkeys brought into the U.S. are crammed into crates and endure a terrifying transatlantic journey in the cargo holds of airplanes before ending up at facilities like PPI.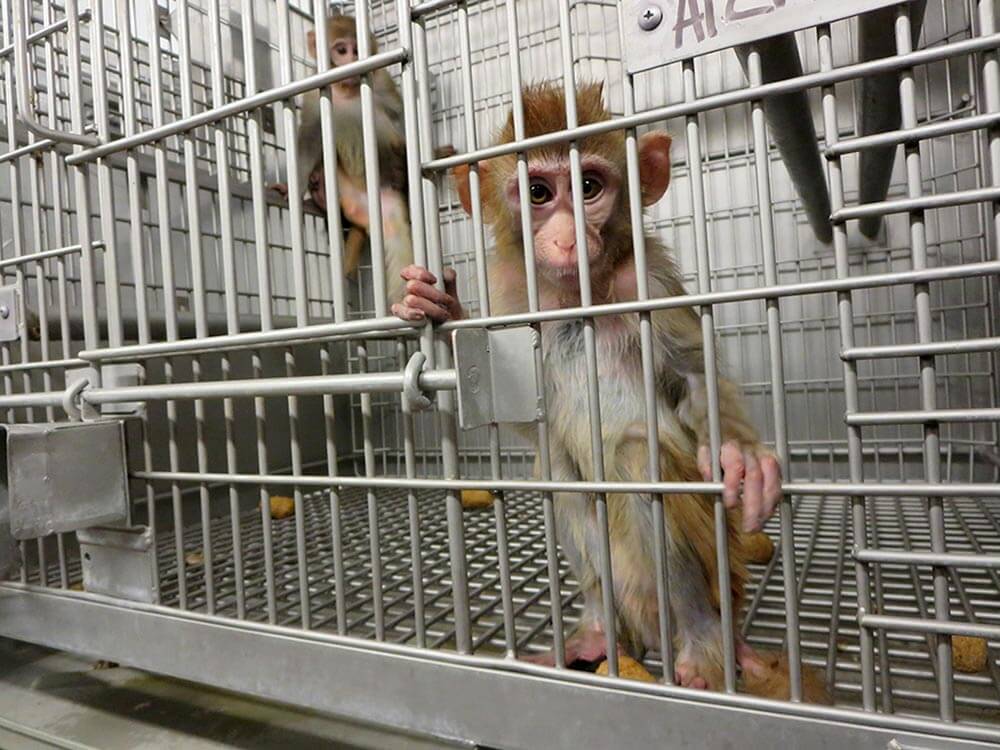 Those who survive PPI are trucked to government facilities, for-hire testing laboratories, and universities, where they may be intentionally infected through the rectum or vagina with an HIV-like virus that causes crippling symptoms similar to AIDS, be strapped to a Plexiglas chair and exposed to full-body radiation, endure part of their jaws being removed or holes being drilled into their brains, be infected with West Nile virus, or be force-fed drugs and later killed.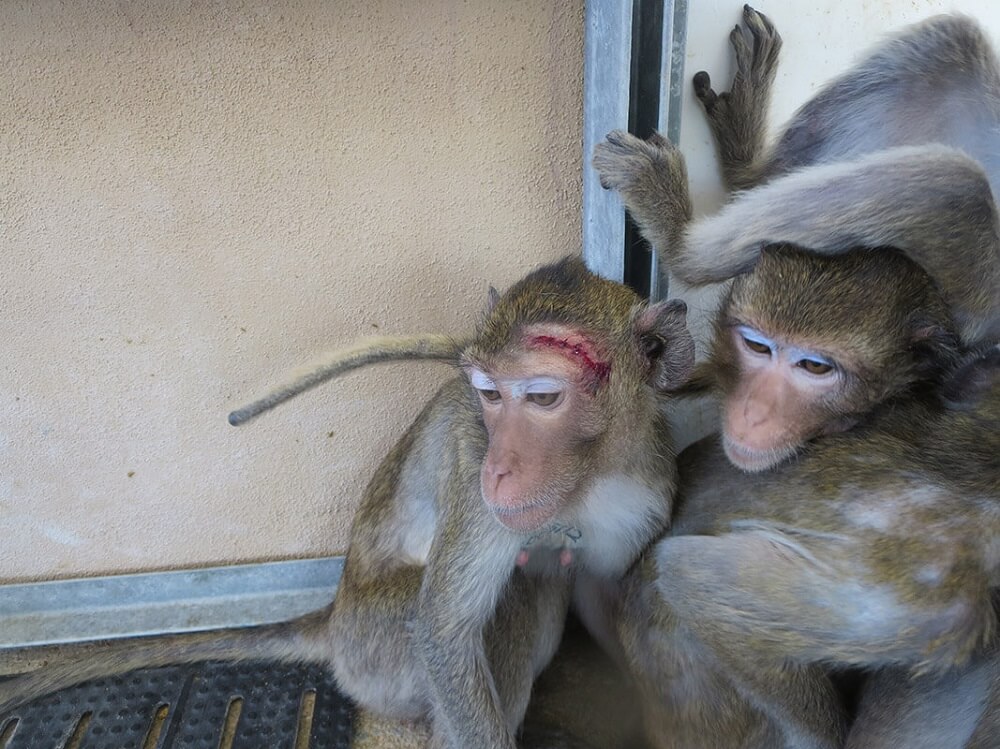 What You Can Do
For monkeys at PPI, existence is nothing but unrelenting fear, misery, and deprivation. Urge Hendry County officials to put an end to such cruelty by shutting this facility down.