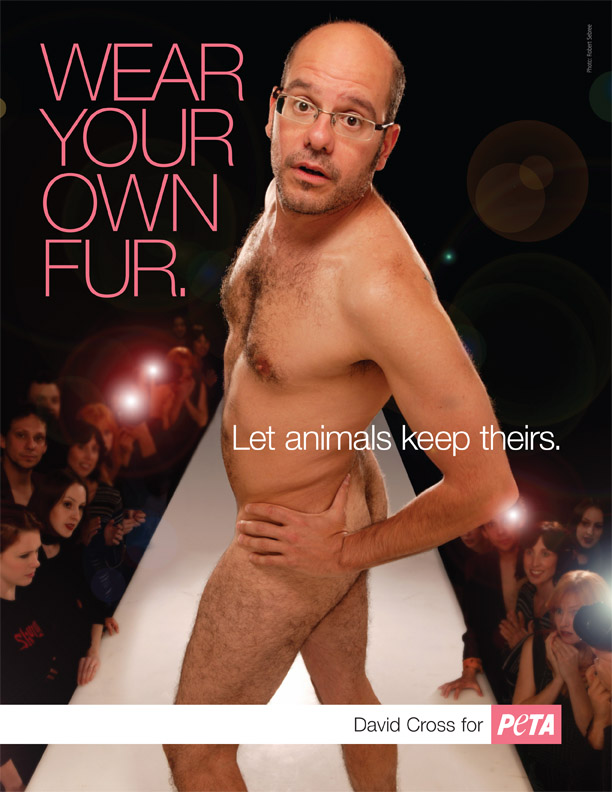 Arrested Development is coming back! Squeals of joy reportedly reverberated through the Twitterverse when the show's creator, Mitch Hurwitz, announced that the series will return for a limited run, followed by a movie. We can't wait to see more of the lovely and compassionate Portia de Rossi and fuzzy funnyman David Cross.
And while we're talking man candy, check out what vegetarian UFC fighter Jon Fitch had to say about milk: "Milk and dairy is poison. It's poison. There's nothing good about it for you to put it in your body."  For Blink-182 drummer Travis Barker, it was the plane crash that nearly took his life that made him want to adopt a healthy vegan diet. He told Rolling Stone: "I've been vegan since I got out of the hospital. It's another eye-opener."
The ladies aren't lagging behind in grabbing cruelty-free fare: Scarlett Johansson is into baking vegan breads, cakes, and muffins, and the WNBA's Taj McWilliams-Franklin said that dumping meat has helped her keep her weight down, recover from injuries faster, feel better, and have more energy.
It's Kathy Griffin's rescued dogs who make her feel like a million bucks barks. She told OK! magazine, "They offer unconditional love, and that's all they ask for in return."
Written by Michelle Sherrow