Like plenty of other retired folks, Kale—a senior dog who was adopted by a longtime PETA-supporting family—is living out his golden years in sunny Florida. But life wasn't always walks on the beach for him.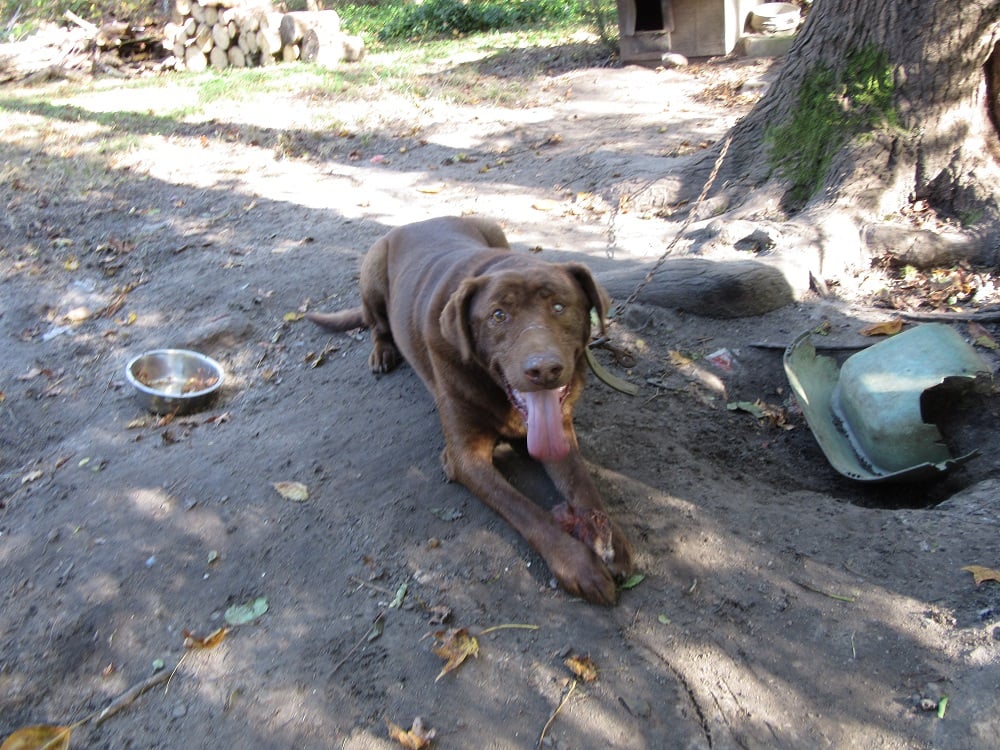 For many years, he was neglected and kept chained up in a junk-filled backyard. He's completely blind in one eye and has a deep scar around his muzzle, which seems to be evidence that his mouth was wired shut when he was younger.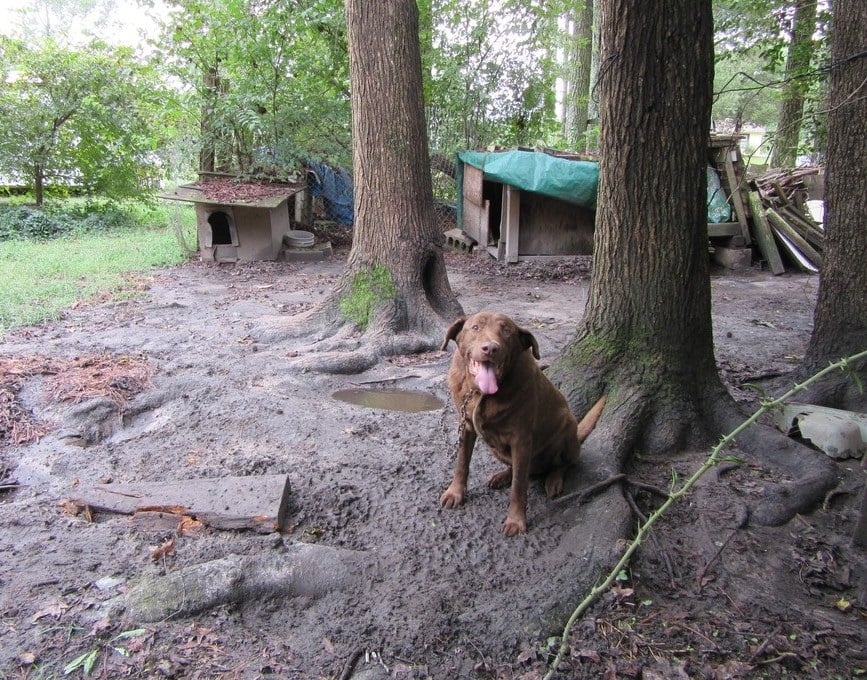 It's been a year since he left those days behind, and now, this old woofer has taught his guardians some new tricks about being active.
Kale's guardians are amazed that he can take three walks a day, each one lasting about an hour. They had assumed that an old guy like him wouldn't have so much energy. But hey, after spending the better part of a decade on a chain, this dog has some catching up to do!
While walks near the beach are pretty and all, Kale—wise in his old age—knows that the best snacks are found in town. He loves strolling past outdoor cafés in downtown Venice, looking for dropped food and begging the diners to share their meals. Other times, he can usually find some food under a bench or table in one of the neighborhood parks. For an old doggo, he sure is quick to scarf down scraps before his guardians can grab them. We've heard that he hopes to take up chess and join the other older guys in the park for games, but his paws can't quite grasp the rook yet.
Whoever made up the stereotype about grumpy old men obviously never met Kale. When out and about, he likes to greet new people and dogs. He has a whole community of human and canine friends that he sees regularly on his walks, and tourists always stop to call him sweet and handsome.
He takes so many walks that he's wearing out his new family, so usually only one of them at a time makes the trip. But that's fine with Kale. It just means that his other family member can have his treats ready when he gets home. Otherwise, Kale has to wait a few seconds—and when it comes to food, he can be quite impatient.
Are you able to give an animal the retirement he or she deserves?
If you have the space in your heart and home and the ability to care for an animal, please adopt. Senior animals who have been discarded after growing older often have a difficult time finding a new home, even though they still have plenty of love to give. Click here to pledge to end animal homelessness and click below to help PETA help animals like Kale: