Sex sells, but if you think it's only ladies who bare all to bring attention to the plight of animals—think again. Feast your eyes on some of the sexy male celebrities who've spiced up PETA's campaigns by stripping, and then name your favorite in the comments section below.
Grab some ice water, because it's about to get very hot.
Am I allowed to admit that Jamie Bamber's ad is my favorite? Which one is yours?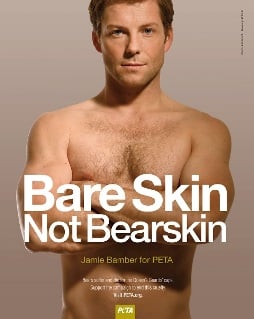 You're welcome.
Written by Karin Bennett