When a woman contacted PETA with information about trucks jammed full of birds routinely driving through her area, she added that two chickens had fallen off a truck that morning. She had taken them home with her, where she gave them food, water, and bedding.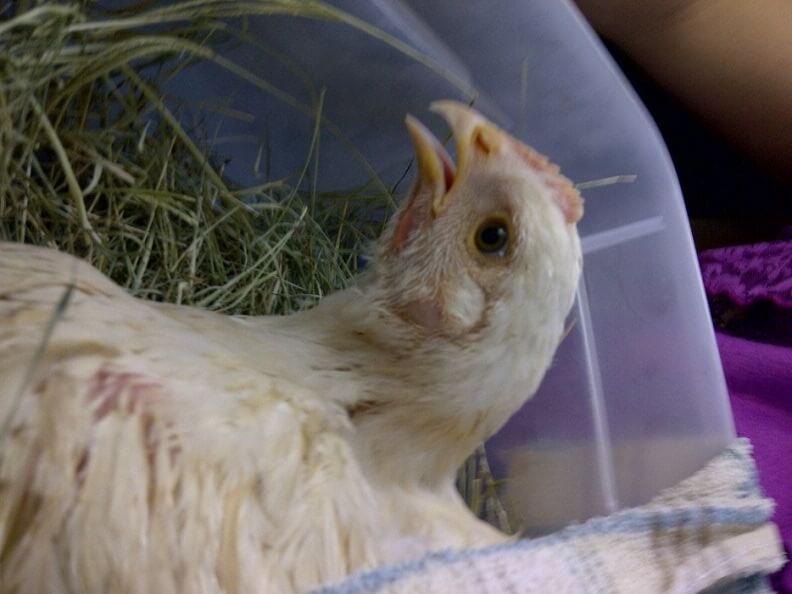 One of the injured birds had died, and the other was unable to stand. PETA's Cruelty Investigations Department urged the woman to take the surviving bird to a nearby veterinarian right away. The doctor found that the chicken was suffering from two broken legs and was so profoundly overweight (like many chickens raised for meat) that even if he were able to heal her legs, she would never be able to bear weight on them or have a decent quality of life. He recommended that the anguished hen be euthanized right away—a far gentler end than she would have faced in the pandemonium at the slaughterhouse.
What You Can Do
If you see any animal in trouble, please don't turn away—provide help, even if the kindest option is a humane release from suffering. You can also save lives by going vegan: Every penny spent on meat, milk, or eggs funds the institutionalized torture of countless animals like these two chickens.