On Monday, April 10, a swan in the Desert Shores community of Las Vegas was discovered with an arrow shot through his hindquarters. He was rushed to an emergency veterinary clinic but had to be euthanized because of the severity of his injuries.
Law-enforcement officials have yet to make any arrests in connection with this case, so PETA is offering a reward of up to $5,000 for information leading to the arrest and cruelty-to-animals conviction of the person or persons responsible for this crime.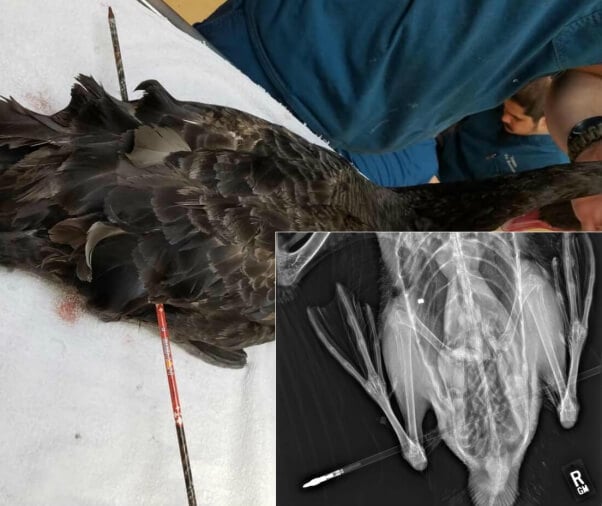 Not only was this swan left in agony and terror after being impaled with an arrow, now his mate and babies are also left to fend for themselves. PETA urges anyone with information about this case to come forward immediately so that whoever shot this bird can be held responsible and stopped from harming anyone else.
Anyone with information about this case should contact the Las Vegas Metropolitan Police Department at 702-828-3307.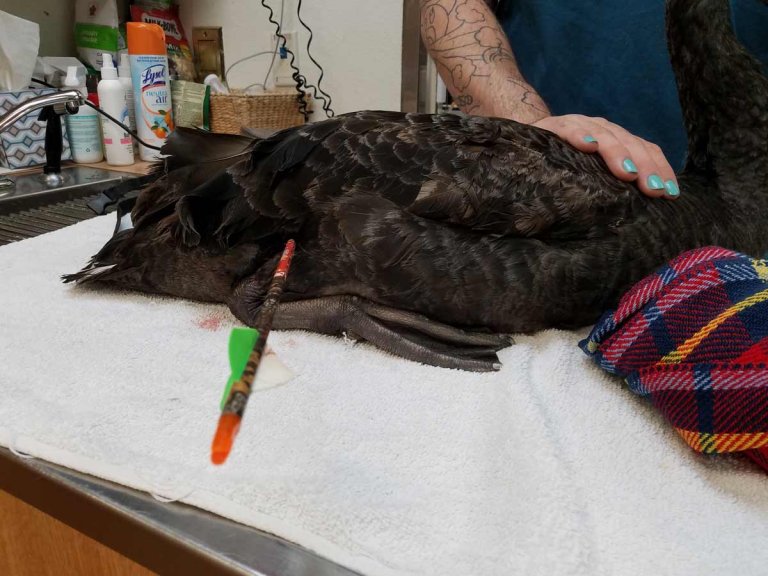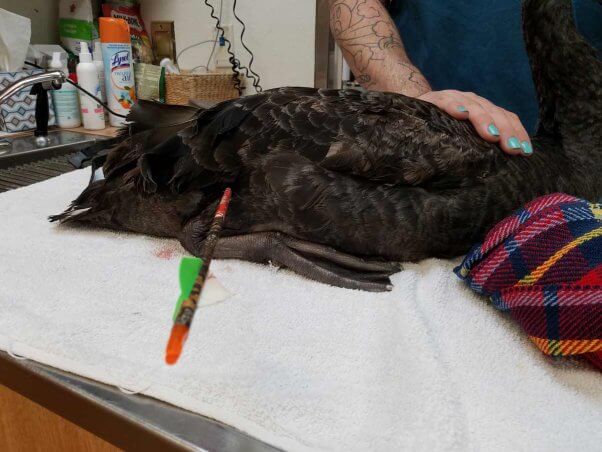 Sharing this information with your friends, family, and social media followers might be the only way to apprehend whoever is responsible for this act and prevent further crimes.