Chrissie Hynde is telling Lady Antebellum "I'll stand by you" to support less cruel slaughter methods for KFC's chickens. The Grammy-winning country group is set to perform at the KFC annual meeting in San Diego, and Chrissie isn't pretending—she thinks it's a great opportunity to remind the chain that chickens don't have to be scalded to death in defeathering tanks.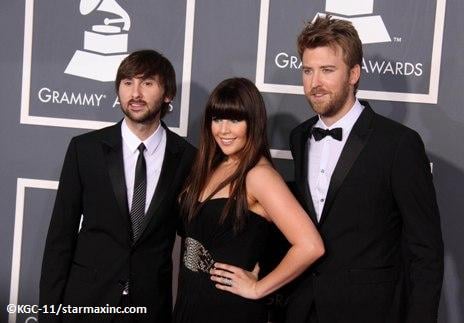 In a letter to Lady Antebellum, Chrissie writes, "KFC has refused to heed its own advisory panel's recommendations to eliminate its most cruel and archaic slaughter practices, so my friends at PETA and I are hoping that you will use your unique position to appeal to the company. With your influential public platform, KFC might not so easily turn a deaf ear to you."
Lady Antebellum swept the Grammys—maybe they can initiate some sweeping changes for chickens too.
Written by Michelle Sherrow