Atlanta rapper Waka Flocka Flame is the latest celebrity to pose in the buff for our "Ink, Not Mink" ad campaign, and as soon as we can stop ogling the photos long enough to get them posted, we'll give it 2 you. Meanwhile, here's a behind-the-scenes picture of the artist hanging out at the photo shoot: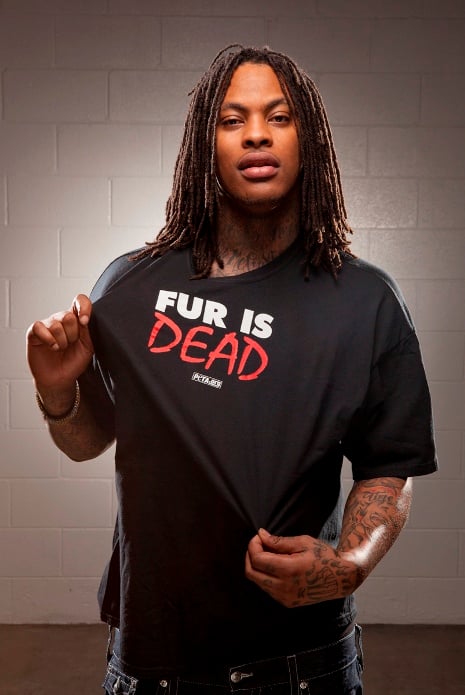 Waka Flocka Flame might keep it real in his music, but he urges fans to go with the faux when it comes to fur. "Animals should be treated the same as you would a kid," he told reporters. "Would you want someone just to walk up and skin your kid? Hell, no!"
Speaking of Waka Flocka Flame fans, we got to meet his smallest (or, at least, hairiest) fan when a resident of a North Carolina senior living center contacted us for help getting her best friend neutered and groomed.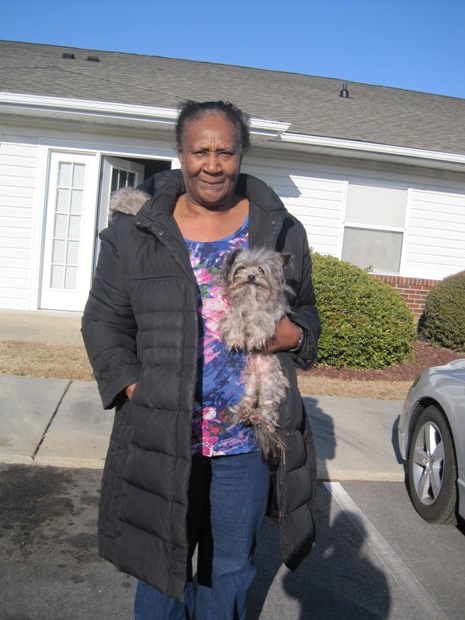 Her grandchildren had named the pup Waka Flocka Flame, and we're guessing that this fuzzy fan is the only one the musician wouldn't mind seeing wearing a real fur coat.
Written by Michelle Sherrow