With only a few layers of clothing protecting her from bone-chilling Kansas City, Missouri, temperatures, PETA's Emily Lavender chained herself to a doghouse outside city hall. The bowl of water we put out as a prop froze solid, and although she toughed it out for eight long hours, Emily was in extreme pain from the freezing cold. Shaking hard, she went indoors to get warm, but chained dogs don't get any relief from the cold.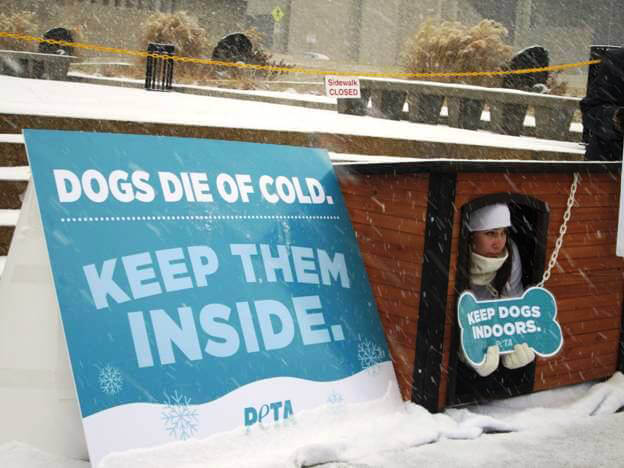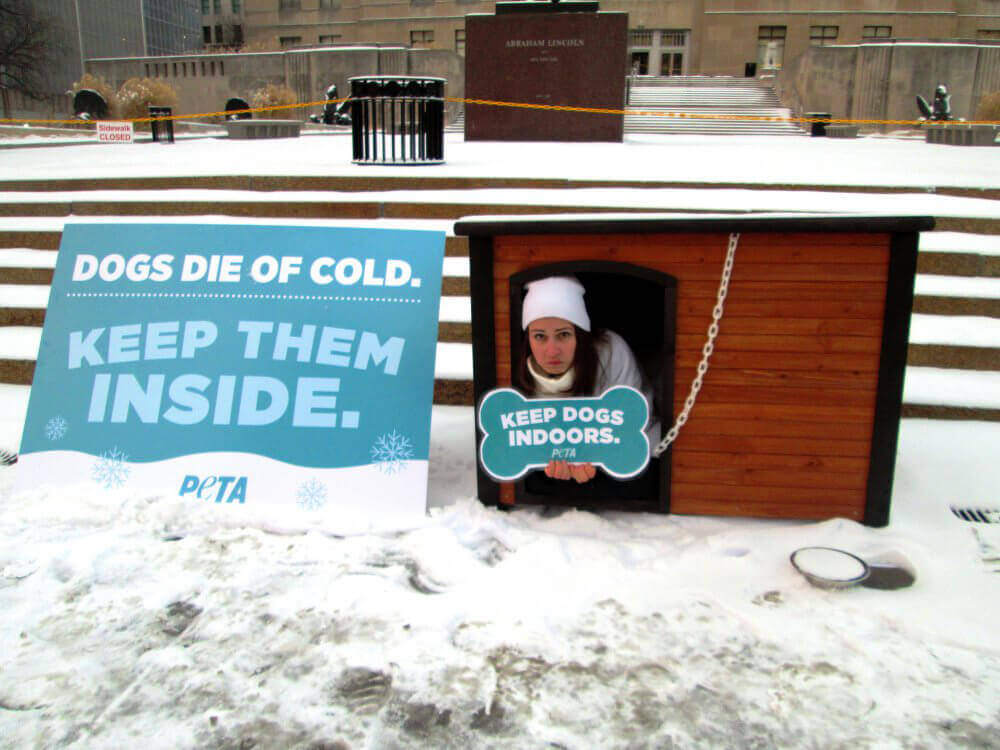 The demonstration was prompted by what our fieldworkers in Virginia and North Carolina see every day in winter as well as the gut-wrenching case of Milkshake, a pregnant pit bull in Kansas City who was chained outside in subzero temperatures with nothing more than a battered tarp for "shelter" when her puppies were born. She lost all but one of them and also had to have a leg amputated. Every day, we learn of chained dogs (and feral cats) who freeze to death, but for the many who do not die, every minute of every hour, night after night, day after day, is torture.
Kansas City has no law prohibiting people from chaining dogs, so PETA is calling on city officials to save lives by implementing a chaining ban. And we're calling on you to help in your neck of the woods. PETA has everything you need to push for legislation that will reduce such suffering in your area.
"Backyard dogs" can suffer from frostbite and exposure in the extreme cold, and some even die, but they can also suffer from neglect the rest of the year, too, often going without adequate food, water, shelter, or veterinary care.
What You Can Do
Contact our Action Team for resources to get a chaining ban passed in your area. And if you spot a dog tied or caged outside in the cold, contact your local humane society or police department and ask officials to act immediately. Then, call PETA.