The carrier was lying upside down in the snow in the woods. It's a miracle that anybody found it, much less had the curiosity to approach it for a closer look. Inside was the body of a puppy named Charlie, curled up in a fetal position. Someone had locked the puppy in the crate and simply walked away—turning a deaf ear to his barks and whimpers. The carrier was so far off the beaten path that Charlie's body wasn't found until three and a half months after he was abandoned.
Who would do such a thing?
Authorities tracked down the perpetrator—Tioga County, Pennsylvania, resident Matthew Scott Stone—and charged him with cruelty to animals. PETA wrote to the district attorney and urged him to prosecute Stone to the fullest extent of the law. "Charlie suffered terribly as he slowly starved to death all alone in the woods," wrote PETA Director Martin Mersereau, "and it's imperative that his abuser answer for this heinous crime." Mersereau also urged authorities to order Stone, if convicted, to undergo psychological counseling "[b]ecause of the well-established link between animal abuse and violence directed against fellow humans."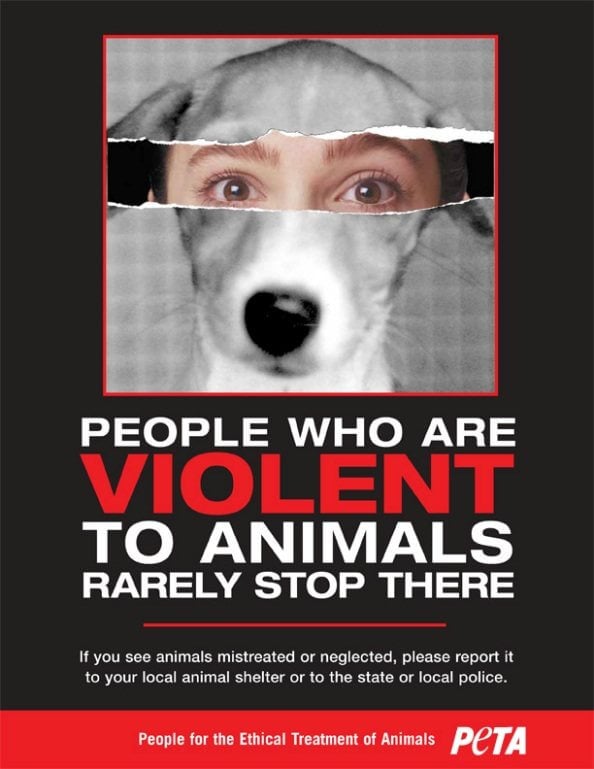 At Stone's sentencing hearing last month, the D.A. reminded the judge that Stone had "left the dog to die," calling his actions "pure evil." The judge agreed and imposed the strictest sentence allowed by court guidelines: one year in jail, one year of probation, and a fine of $1,000, in addition to court costs and the cost of performing a necropsy on Charlie. Stone was also ordered to undergo a mental health assessment.
"Dogs rely on humans for their care. In return for that love and care, a dog rewards its owner with companionship, and love," said the judge. "What makes this worse in the court's mind, is that to have treated an animal this way represents deep callous[ness], and cruelty."
What You Can Do
If you ever spot a suspicious-looking bag, box, or carrier, always stop and check it out. Puppies and kittens are literally thrown away with alarming frequency. The so-called "no-kill" movement isn't helping: "No-kill" shelters often turn people away when they've reached capacity, leading people to resort to cruel means of "disposing" of unwanted animals. If your local shelter is "no-kill" or is contemplating switching to "no-kill," please urge the shelter to reconsider and to continue to accept all animals in need.