Joshua Gordon, director of the National Institute of Mental Health (NIMH), has recently been busy tweeting misguided support for an experiment that used crude torture methods on mice—a practice that he has previously criticized, continuing a pattern of flip-flopping on animal tests.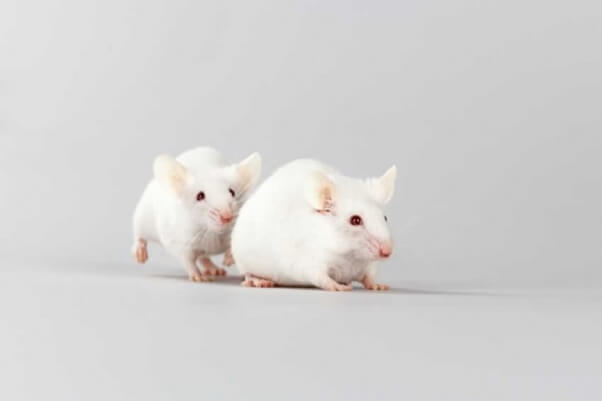 © iStock.com/tiripero
The experiment he praised—out of the University of California–Berkeley—claims to have identified genes associated with lack of motivation, a common symptom of depression. Joshua Gordon claimed that these findings "could help lay the foundation for the development of the next generation of antidepressants." The catch, however, is that the experimenters tested mice, not humans, which left us scratching our heads.
While we're still a long way off from using this information to treat depression, these findings could help lay the foundation for the development of the next generation of antidepressants. (2/2)

— Joshua A. Gordon (@NIMHDirector) November 4, 2019
Ninety-five percent of drugs that test safe and effective in animals end up failing in human clinical trials. And a groundbreaking NIMH-funded study recently showed that the brain cells that respond to drugs meant to treat depression, anxiety, and bipolar disorder are radically different between mice and humans. Given the failure of animal tests, Gordon's tweet amounts to false hope for patients who need real science and human-relevant results.
Perhaps you didn't read the groundbreaking study that YOUR institute paid for that found experiments on mice brains FAIL to help humans because of "so many [species] differences in the cellular patterning of genes."

Time to stop tormenting mice & instead embrace modern science.

— PETA (@peta) November 4, 2019
Not only is the experiment that Gordon praised junk science, it's also a shocking horror show: beaming strobe lights at caged mice for up to six hours, depriving them of food and water for up to 16 hours, exposing them to continuous light or continuous darkness for up to 36 hours, shaking their cages for up to six hours, and providing only wet bedding or no bedding for up to 16 hours.
As if this distress weren't enough, experimenters also subjected mice to the notorious forced swim and tail suspension tests, which Gordon has publicly criticized as being "terrible." He has also said that the tests have "wasted time and [money]," that they have "failed to reveal translatable neural mechanisms" relevant to humans and "cannot, by definition, capture the full complexity of mental illnesses as seen in humans."
What You Can Do
Demand that NIMH stop conducting and supporting worthless and cruel tests on small animals and redirect money into support for advanced, animal-free research methods that offer real hope for human patients.