As the number of COVID-19 cases continues to rise, PETA India is exposing live-animal markets (aka "wet markets") and wildlife meat markets, which are filled with bodily fluids, raw meat, and sick, stressed animals. Such places operate in rampant violation of India's Wildlife Protection Act, 1972; The Prevention of Cruelty to Animals Act, 1960; the Prevention of Cruelty to Animals (Slaughter House) Rules, 2001; and the Food Safety and Standards Act, 2006.
The unsanitary conditions are ideal for spreading disease, and experts believe that the novel coronavirus—which has already killed hundreds of thousands of people worldwide—first infected humans through wildlife in a wet market in Wuhan, China, although one theory links the disease to factory-farmed pigs.
PETA India is calling on authorities to close down all such live-animal and wildlife markets and follow the lead of China, where there is a plan to phase out live-poultry markets like those found throughout India because they risk spreading disease.
The footage shows men at Ghazipur Murga Mandi in Delhi slitting live chickens' throats, skinning the birds, and sorting through their flesh, which was soaked in blood and guts, with their bare hands. There were bags of live, struggling crabs and eels at a fish market in Malancha, West Bengal.
Captured dogs were killed and sold for meat at the Keera Bazaar in Dimapur, Nagaland, and near Mao Market in Kohima, Nagaland. While Nagaland has just decided to stop dog-meat sales, the illegal trade continues in other states. In Manipur, sellers at the Nute Bazaar handled the charred remains of wild animals—including monkeys, wild boars, porcupines, and deer—and at the Churachandpur market, meat from various wild animals was sold.
The Next Pandemic Could Start in India
All such markets are potential breeding grounds for and opportunities to spread zoonotic diseases (which jump from other species to humans). COVID-19, H5N1 avian influenza, SARS, and H1N1 swine flu are among those zoonotic diseases linked back to the treatment of animals used for food. The only way to make these markets safe is to close them.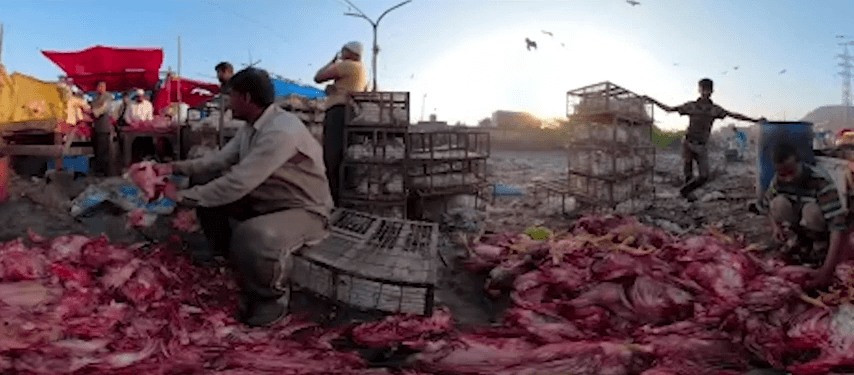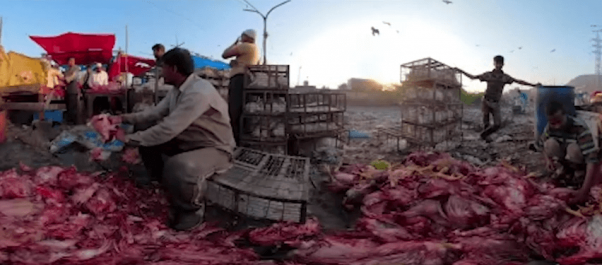 Blood, excrement, and other bodily fluids can easily get on sellers' and customers' shoes and be tracked into homes. As the video footage shows, workers who handle the animals often don't wear protective gear. Flies swarm around decomposing bodies, and the countertops and floors are bloodstained from slaughtering animals.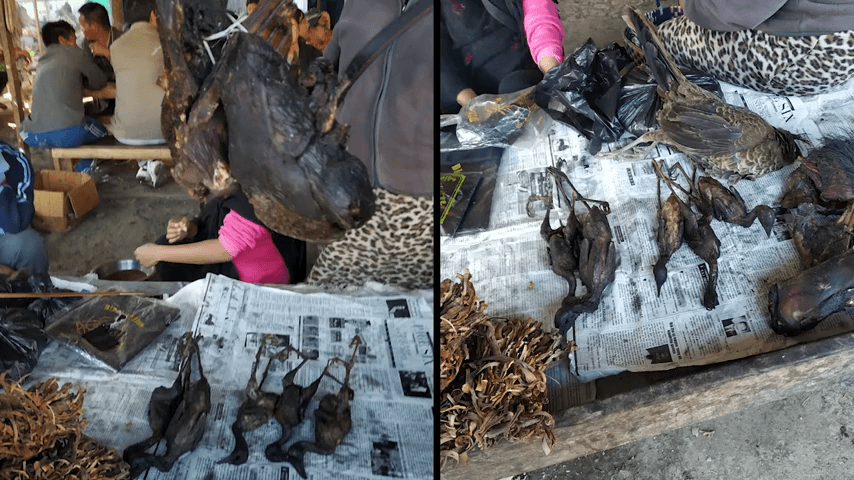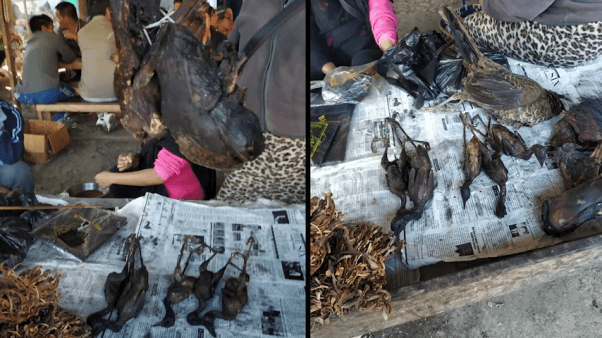 PETA India has already written to the Ministry of Health and Family Welfare; the Ministry of Environment, Forest and Climate Change; and the Ministry of Fisheries, Animal Husbandry and Dairying requesting that they close these cruel and dangerous operations immediately.
You can help today by signing our action alert to urge the World Health Organization to help shut down live markets worldwide.