It's fitting that Iggy Pop named his bird companion Biggy Pop. A glance at Biggy's Instagram posts make it clear that the bird is a big part of Iggy's life. So when Iggy found out that Yale University experimenter Christine Lattin is tormenting and killing sparrows and other birds in pointless experiments, his feathers were instantly ruffled and he wanted to help.
With his buddy by his side, Iggy penned a letter to the president of Yale, Peter Salovey, asking him to take action now to end the experiments.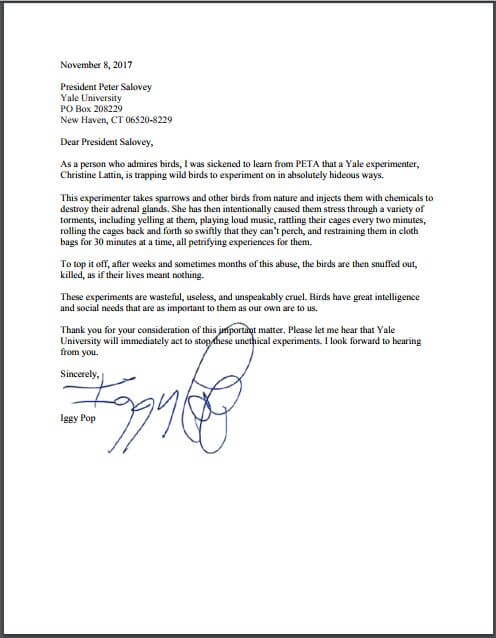 Join Iggy, Biggy, and other animal advocates around the world in calling on Yale to stop tormenting and killing sparrows today.