After PETA pointed out that a total of 350 dogs were pulled from the 2018 Iditarod—likely because of illness, exhaustion, or injury—Young Living Essential Oils ended its sponsorship of musher and three-time Iditarod champion Mitch Seavey, who pulled seven dogs from this year's race. In thanks, PETA has sent the company a box of paw-shaped vegan chocolates.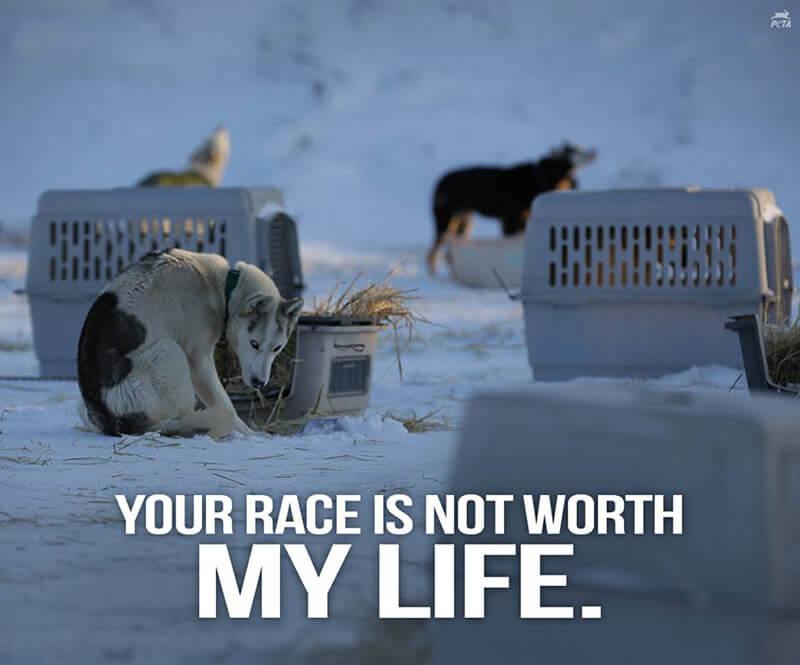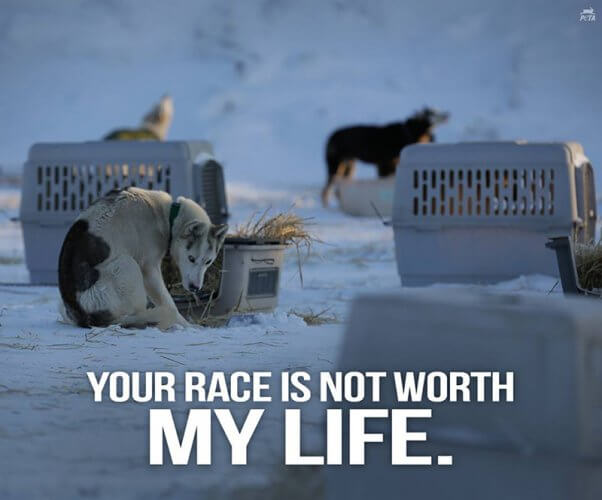 "More than 150 dogs have choked to death on their own vomit or died in other horrible ways during the Iditarod, and those are just the reported deaths," says PETA Executive Vice President Tracy Reiman. "PETA is pushing the Iditarod's remaining sponsors to follow Young Living Essential Oils' lead and cut all ties with the Iditarod that treats sensitive dogs like disposable machines."
The Iditarod forces dogs to run up to 100 miles a day across treacherous ice and in subzero temperatures. They sustain bloody paws, stress fractures, and other painful injuries. Mitch Seavey's son, Dallas Seavey, is also a musher, and dogs on his team tested positive for a prohibited drug last year. Both Seaveys have written books detailing how to hit dogs, withhold food from them, cut out their dewclaws without painkillers, and more.
© CCI Entertainment
Guggenheim Partners, State Farm, and Wells Fargo recently cut ties with the Iditarod, and many other companies—including Costco, Maxwell House, Nestlé, Panasonic, Pizza Hut, Rite Aid, and Safeway—stopped sponsoring the race years ago. PETA is now calling on Millennium Hotels and Resorts to end their sponsorship of the race.