Explosive accusations have surfaced against 2011 Iditarod winner John Baker and his brother Andy Baker, the president of the Iditarod Board of Directors. Arguably the most damning one came from Rick Townsend, a former handler who accuses John Baker of having killed dogs "in fits of anger." Townsend claims to have worked for Baker in 2017 and says that he can prove that this well-known figure in the Iditarod world has been complicit in cruelty and corruption.
Townsend's allegations first came to light in the comments section of this article.
"I worked for John Baker for the 2017 season race, and I will verify the corruption and deceit stemming from [b]oth Andy and John Baker. John and Andy do as they please and reap the rewards, and if you think I'm wrong because John only won once, winning isn't everything when your brother controls the money and everything else! And if you think the dog deaths were accidental, I have news for you! I can prove my statements, can John and Andy?"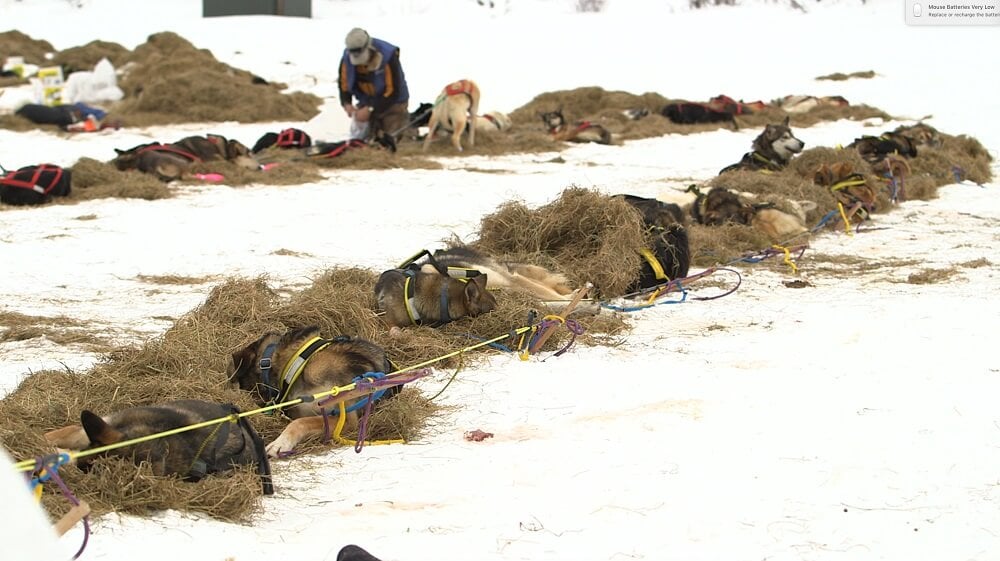 © CCI Entertainment
As the start of the 2018 Iditarod draws closer, controversy continues to build. A detailed timeline of the many recent scandals to have plagued the race indicates that we haven't heard the last from Townsend, either. The whistleblower claims that the extent of his evidence will be revealed in a story being developed by an Anchorage news outlet.
PETA has fired off a letter urging the Alaska Department of Public Safety and the local Kotzebue Police Department to conduct a thorough and immediate investigation into the allegations.
Other Allegations of Iditarod Cruelty
In October 2017, the State of Alaska Department of Public Safety investigated allegations that dogs at kennels belonging to another Iditarod winner, Dallas Seavey, were sick and injured, chained in dismal conditions, denied veterinary care, and regularly subjected to beatings. That same month, veteran musher Zoya DeNure came forward alleging that "hundreds on top of hundreds or more dogs" have been killed because they didn't make the cut, including those in Seavey's kennels. Although Seavey denied the allegations, he withdrew from the 2018 Iditarod—instead opting to compete in a similar event overseas (conveniently farther from the growing number of Iditarod critics in the U.S. who don't support treating animals like mere pieces of sporting equipment to be worn out and discarded).
---
Learn more about the Iditarod on The PETA Podcast:
Listen to more episodes on iTunes and Spotify! Subscribe for new episodes.
---
You can help put an end to this cruelty. The Iditarod is hemorrhaging support with every new story of abuse and death. Join PETA and compassionate people everywhere in urging its sponsors to ditch the race until it makes the transition to being a more exciting and athletic event in which only willing human participants compete.