Over the course of the 2014–2015 school year, peta2, PETA's youth division, has been taking the "I, Chicken" virtual reality experience to college campuses across the country. Tens of thousands of students at colleges and universities, including all eight Ivy League schools, were able to experience firsthand what it's like to be a chicken.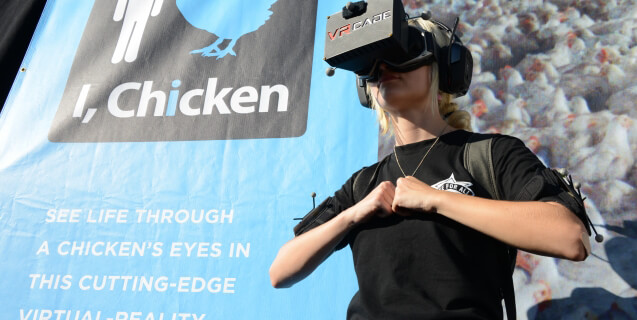 As a virtual chicken, students saw their chicken selves in a mirror, socialized with other birds, and took dust baths—at least until the day that the truck came to take them to the slaughterhouse, where they ascended a conveyor belt to their doom as they watched another conveyor belt carry the bodies of their slain friends to a waiting grocery store truck. The goal of "I, Chicken" is to help people see these animals as individuals with interests, wants, and needs, rather than as breasts, wings, and legs.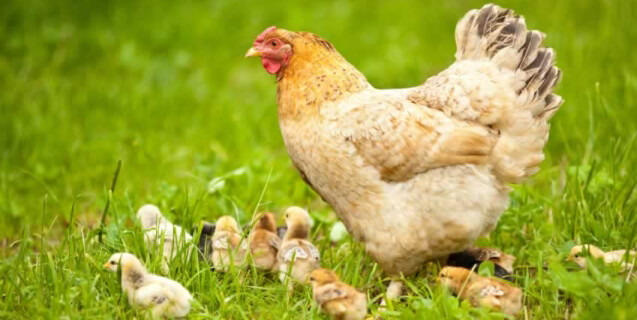 © iStock.com/xalanx
Now, with the tour for the first iteration of "I, Chicken" finished, PETA is taking our even more mobile Google Cardboard version on the road, and this time, we're targeting busy lunch spots and asking professionals to start thinking about chickens as more than a "meal." Our new virtual reality experience uses cardboard goggles with smartphones as the screens, enabling "I, Chicken" to go anywhere chickens need more empathy—which is everywhere!
Keep an eye out for the "I, Chicken 2.0" national empathy tour, which will be hitting 25 cities this summer.