Rain from Hurricane Ida is bearing down hard on us here in Norfolk, Virginia. And while we have recently been alerted that the post office might not be delivering our mail, (whatever happened to "rain or shine," guys?) at PETA, we don't let a little inclement weather keep us from saving animals!
Our dog park and the front of our building are lakes.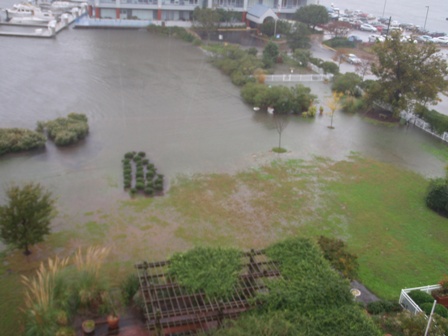 Check out Roe, who helped all of us make it into the office.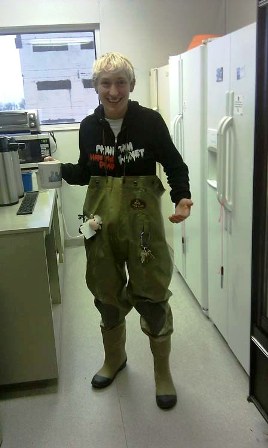 We hope that everyone is keeping their furry friends warm and safe inside today. Check out PETA's tips for safeguarding animals during a hurricane and always be sure that you're prepared when a bit of weather comes your way!
Written by Shawna Flavell