Two PETA staffers were delivering straw bedding to cold "outdoor dogs" in rural Virginia when they spotted a thin young beagle dangerously close to the highway. The staffers had barely gotten out of the car when the friendly dog came bounding up to them. He was wearing a collar with a phone number, so the staffers called the owner after first taking the pup back to PETA's Norfolk headquarters for a much-needed warm bath and good meal.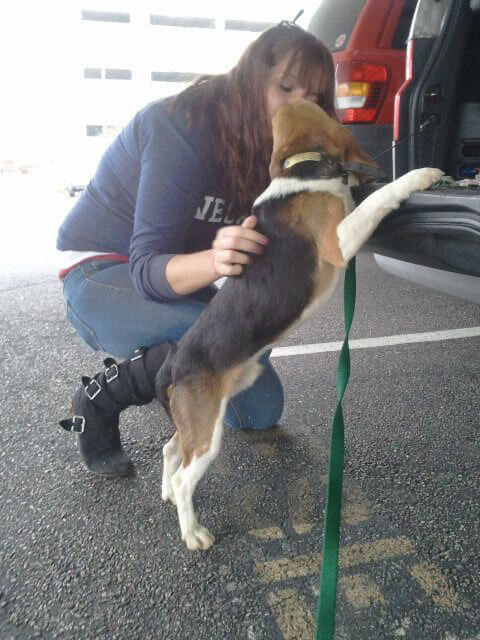 The man said that he no longer wanted the dog—whom he had never even bothered to name—because, as the saying goes, "That dog don't hunt." (It's not uncommon for hunters simply to abandon unwanted dogs.) But the owner was willing to drive an hour and a half to our headquarters to retrieve the dog's collar.
PETA staffers knew that the gentle dog with the soulful eyes would make someone an ideal animal companion. Not long after he was vaccinated, neutered, treated for Lyme disease and internal parasites, and put up for adoption, Augie found his perfect forever home with a PETA staffer and his family.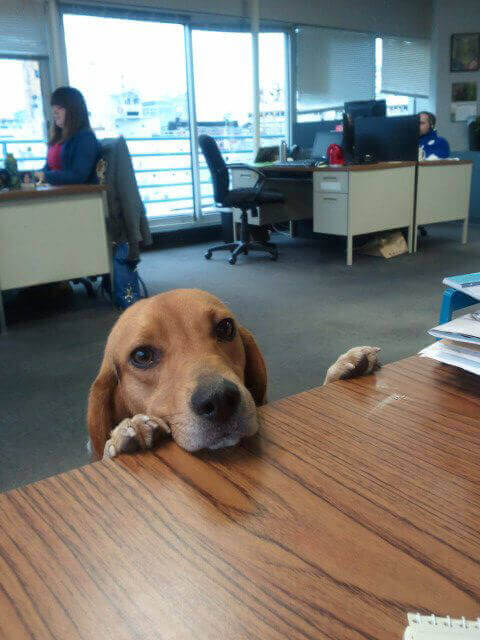 The staffer has a 14-year-old son who is now Augie's best friend. And Augie comes to work at the PETA office, brightening everyone's days with his buoyant personality.
As it turned out, the dog who had been cast aside because he wasn't a good hunter had no trouble sniffing out a lovely new life.