Following years of pressure from PETA and our supporters, department store chain Hudson's Bay Company, which operates online as "The Bay," has confirmed to us that it no longer sells products made from animal fur. The move means that Hudson's Bay's entire portfolio of brands—which includes Saks Fifth Avenue and Saks OFF 5TH—is now completely fur-free. The decision to drop fur follows years of e-mails from over 100,000 PETA supporters to Hudson's Bay's businesses and protests at its stores.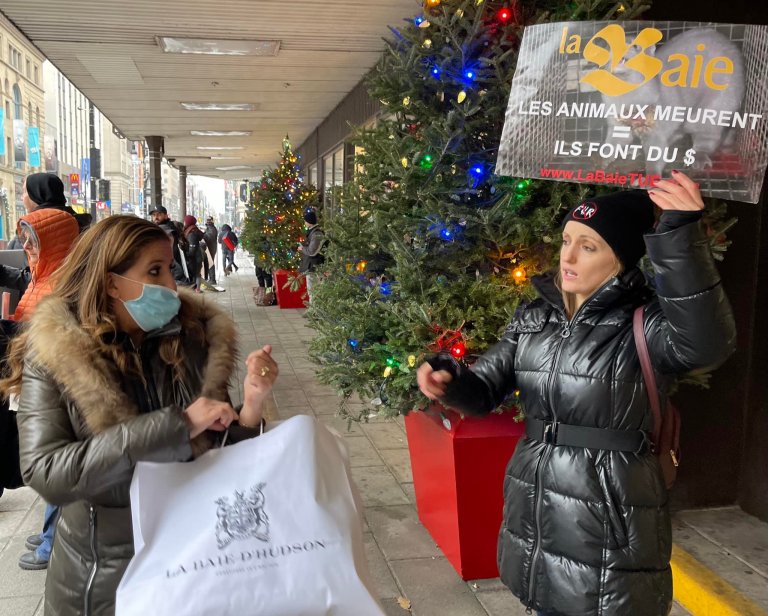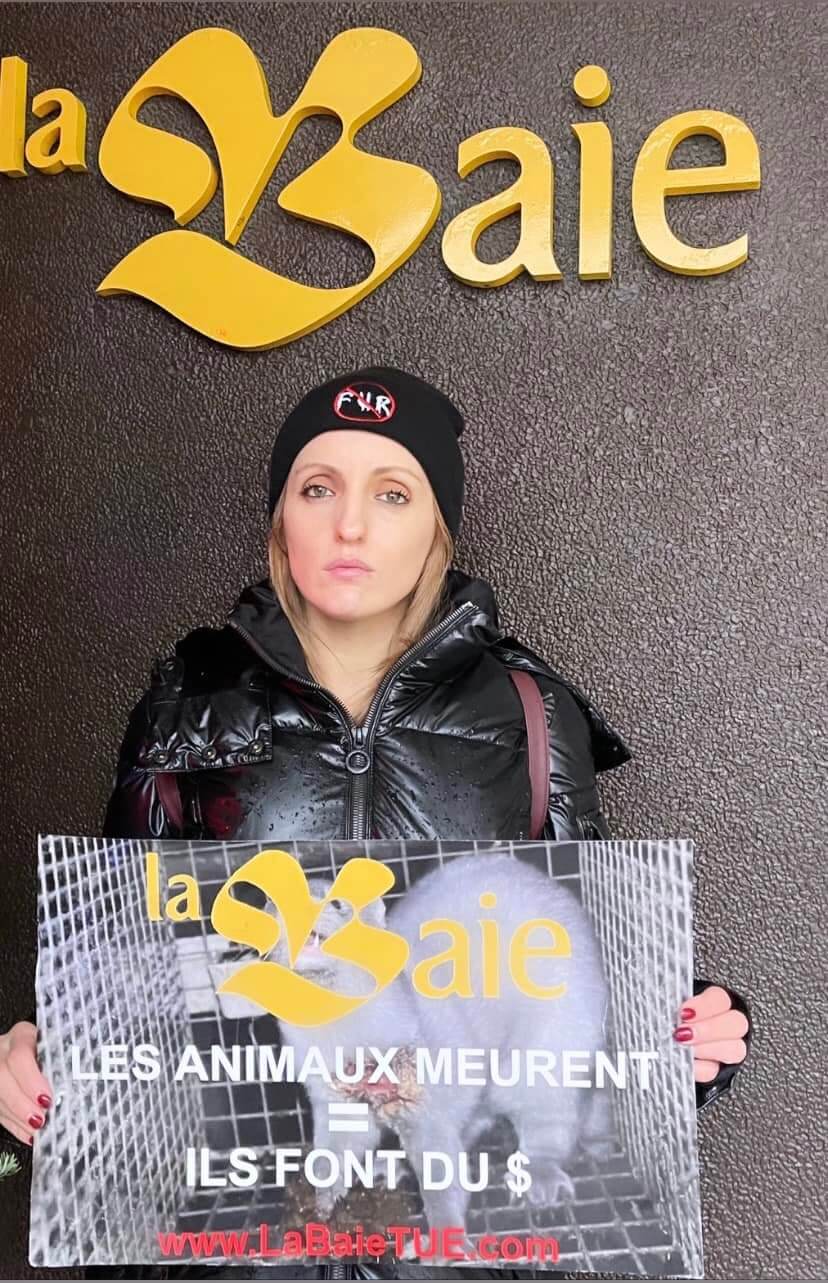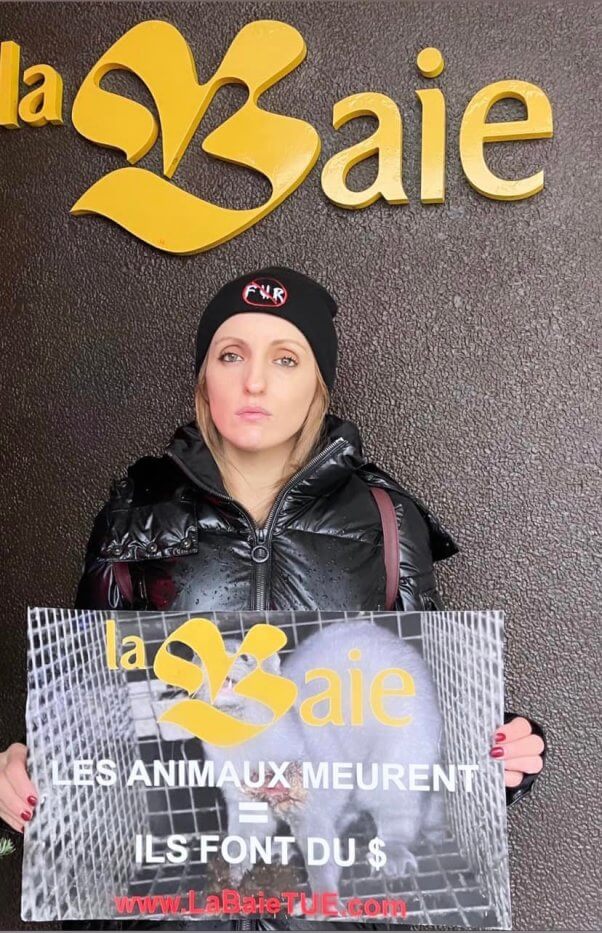 This compassionate decision will help spare many animals a life of suffering and a gruesome death. Most animals killed for their fur spend their entire lives inside filthy, cramped cages, where they pace back and forth, gnaw on the bars, and mutilate themselves out of extreme stress and frustration. Workers then electrocute, gas, or poison them in order to steal their skin. Other animals exploited for their fur are caught in their natural habitats and often suffer for days in traps before trappers return to shoot, strangle, beat, or stomp them to death.
Hudson's Bay joins hundreds of top retailers and designers—including Macy's, Nordstrom, Calvin Klein, Chanel, Diane von Furstenberg, HUGO BOSS, Jil Sander, Karl Lagerfeld, Tommy Hilfiger, and Saks Fifth Avenue—in banning fur. But there is still more work to be done, and there are many ways you can help. If you see a company selling fur or other products made with animal skins or wool, politely inform its leadership and customer service that animals used for their skins suffer. Always buy vegan fashion, and encourage others to do the same.