How did you mark World Water Day? One PETA model spent it naked on the streets of Miami, showering behind a strategically placed curtain that read, "Clean Your Conscience: Go Vegan! 1 lb. of Meat Equals 6 Months of Showers."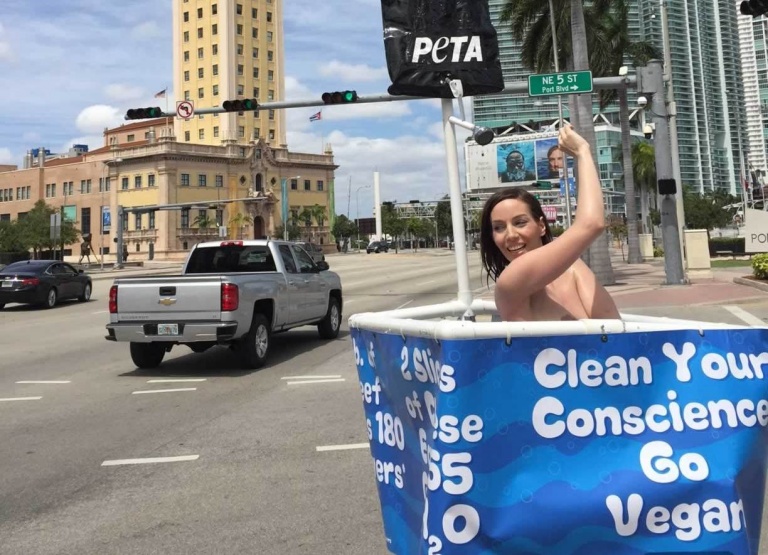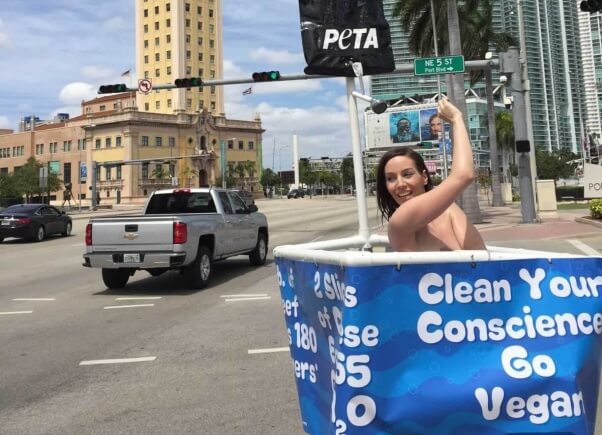 The eco-conscious cutie let people know that going vegan is the best way to save water, go "green," and, of course, help animals. And get this: One person who goes vegan can save approximately 219,000 gallons of water a year.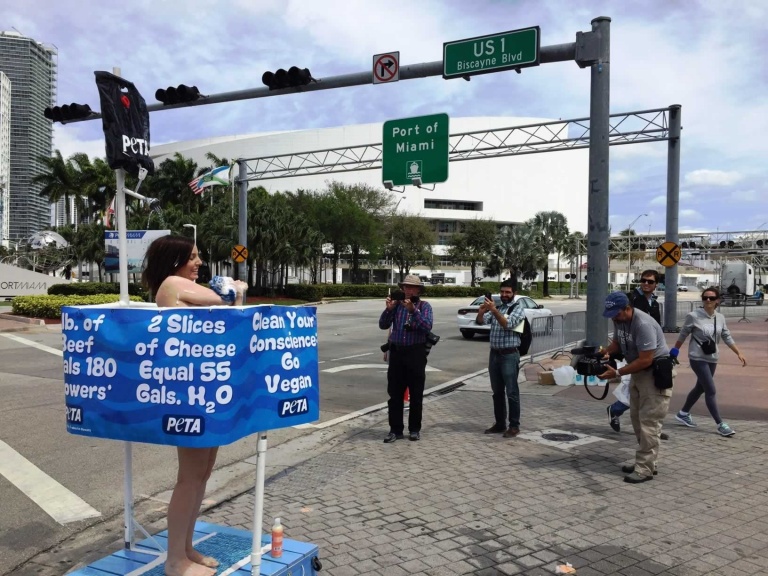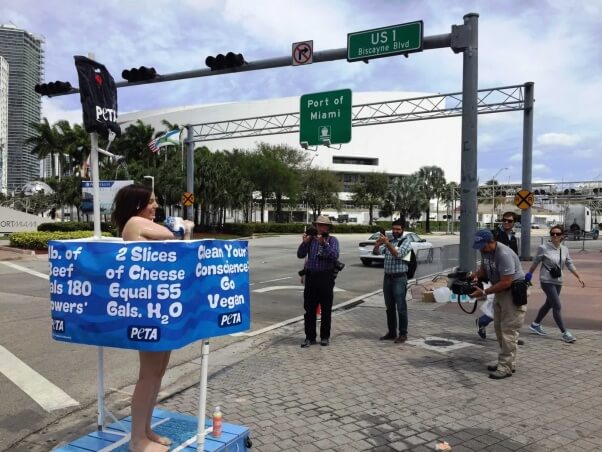 It takes 1,000 gallons of water to produce just one gallon of milk, and beef has an overall water footprint of roughly 4 million gallons per ton. By contrast, the water footprint of vegetables is about 85,000 gallons per ton.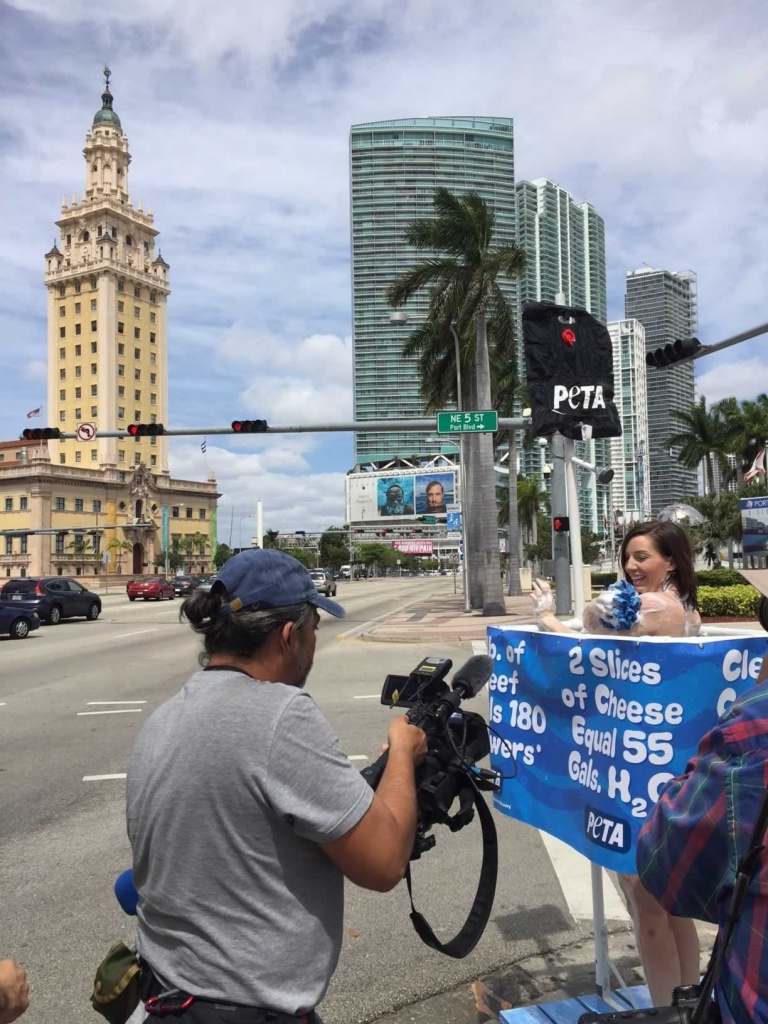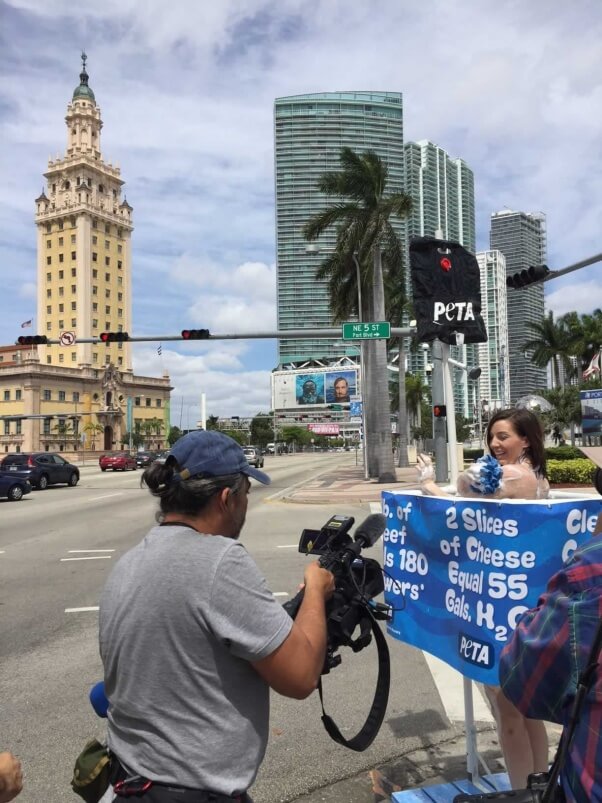 And runoff from factory farms and livestock grazing is also one of the leading causes of river and lake pollution—and it can contaminate groundwater with viruses and bacteria.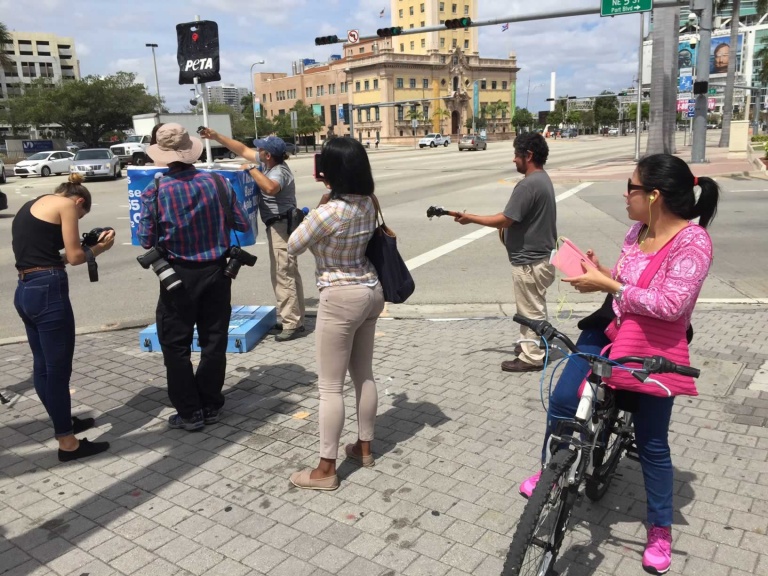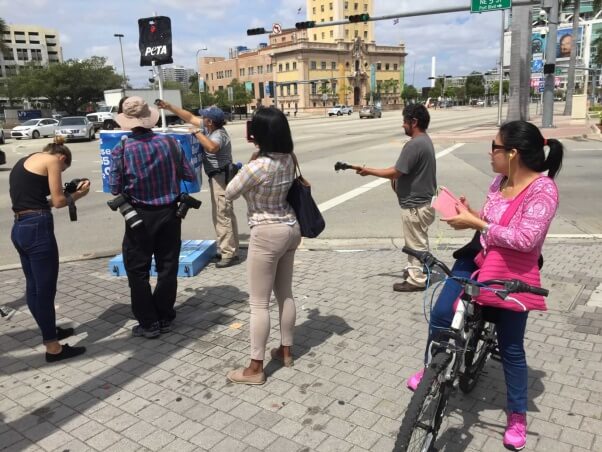 So how should we honor World Water Day and protect this precious resource all year round? The answer is as clear as, well, water.