(Warning: graphic images)
Update: October 6, 2020
After PETA released photos taken in April of two horses found dead on a Los Angeles County bike trail to the public last month, the Los Angeles County District Attorney's Office notified us that it is actively investigating. We'll continue to provide you with updates as they become available.
Originally published on September 30, 2020:
In April 2020, after being alerted that two horses had been found dead on a Los Angeles County bike trail, PETA documented the scene, took photos, and notified law enforcement. The Los Angeles Police Department's Major Crimes Division investigated and then turned the case over to the county's district attorney. But months later, the DA has yet to file charges or release any findings of the investigation into the gruesome killings.
Now, after months without any update on the investigation, we're releasing the photos to the public and calling on the DA to take action.
Both horses were apparently male. Neither had lip tattoos, which Thoroughbred horses are usually given for purposes of identification. One of them had a green racing leg wrap …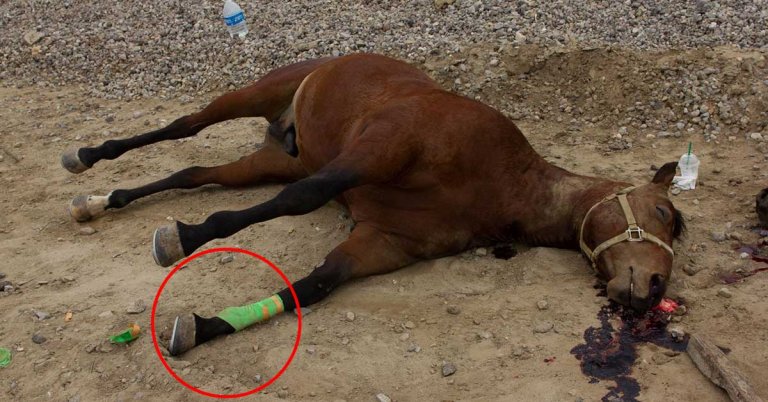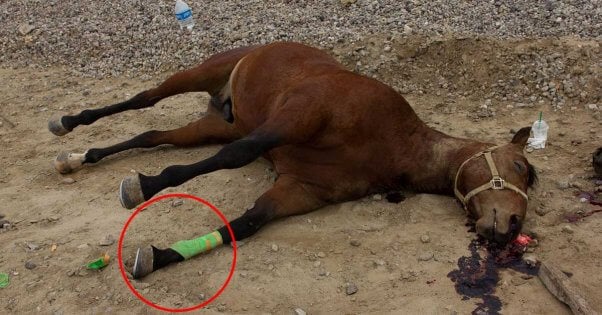 … and there were numerous hoof tracks leading to the site. One horse's throat was slit …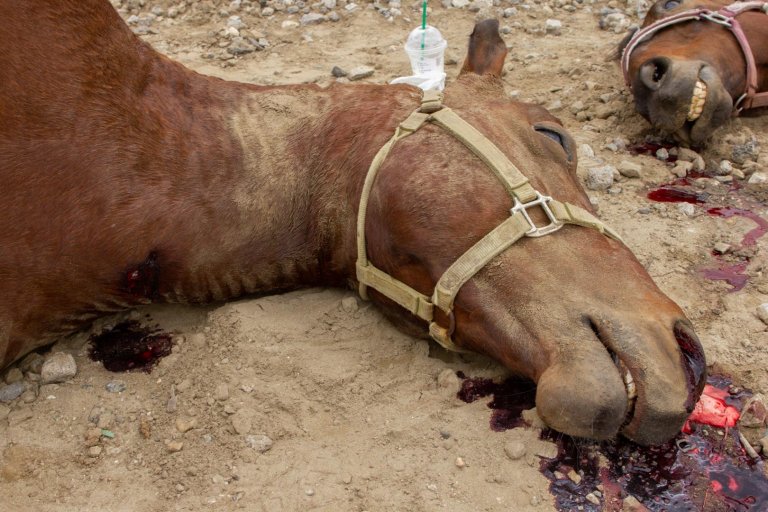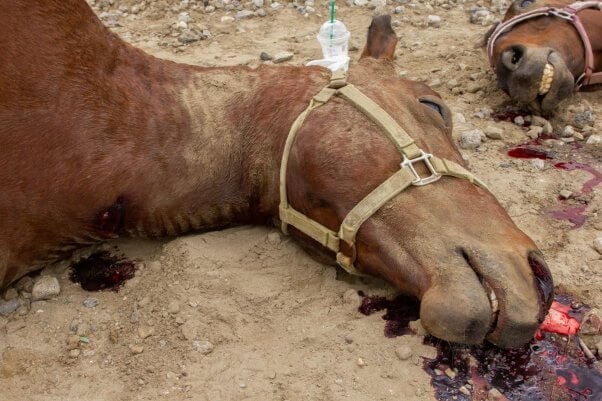 … while the other had blood coming from his head and a wound on his rear inner right thigh.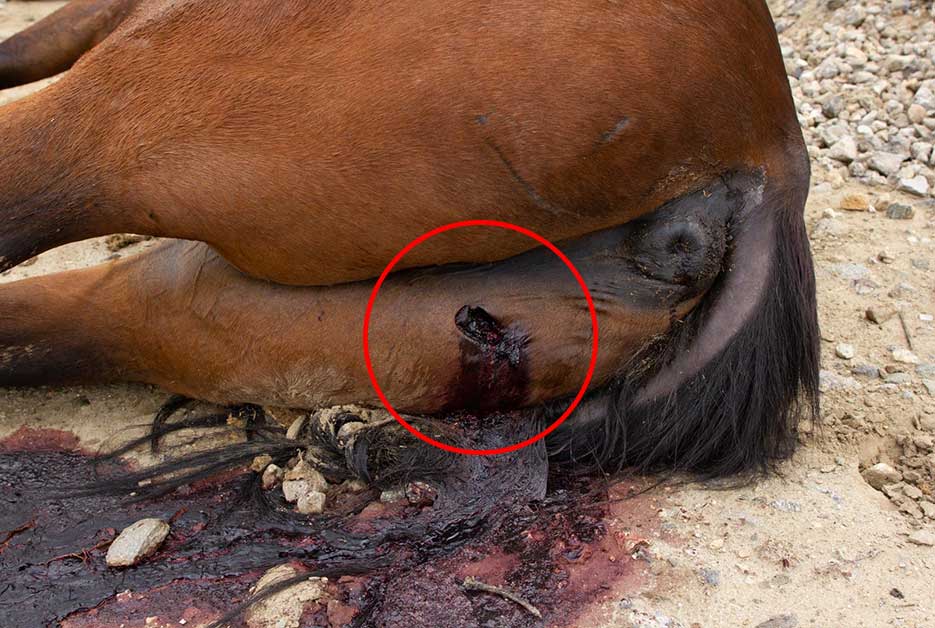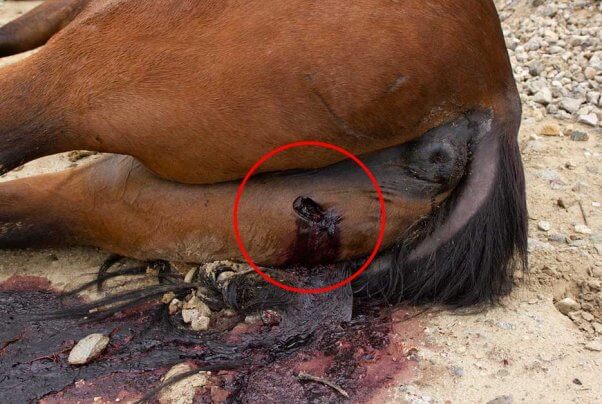 Today, on behalf of our 700,000 members and supporters in California, we sent an urgent letter requesting that the DA either file charges against any suspected perpetrators or release all information about this case to the public.
It's sickening to consider the pain and fear of these horses' final moments. Officials must be transparent regarding the investigation findings and, if appropriate, throw the book at their killers.
Follow PETA on Twitter to stay up to date on the latest, and click below to take action for horses forced to race and exploited for other entertainment and for food: