Louisiana State University (LSU) alum Holly Reynolds is using her 100th birthday to speak out for animals.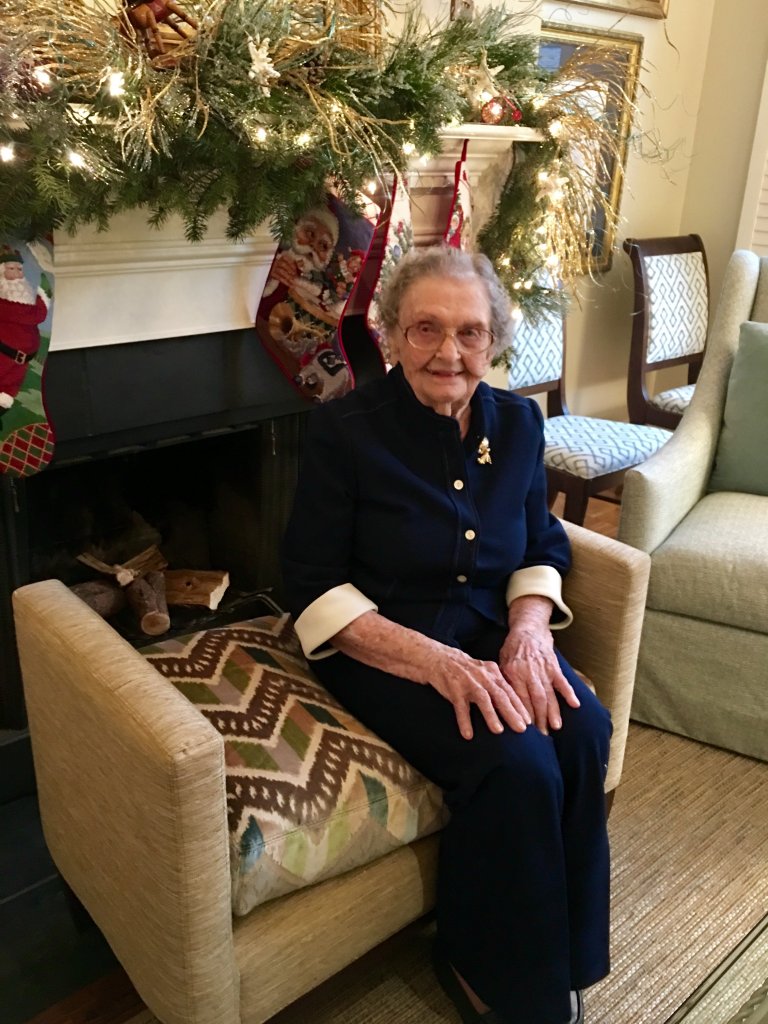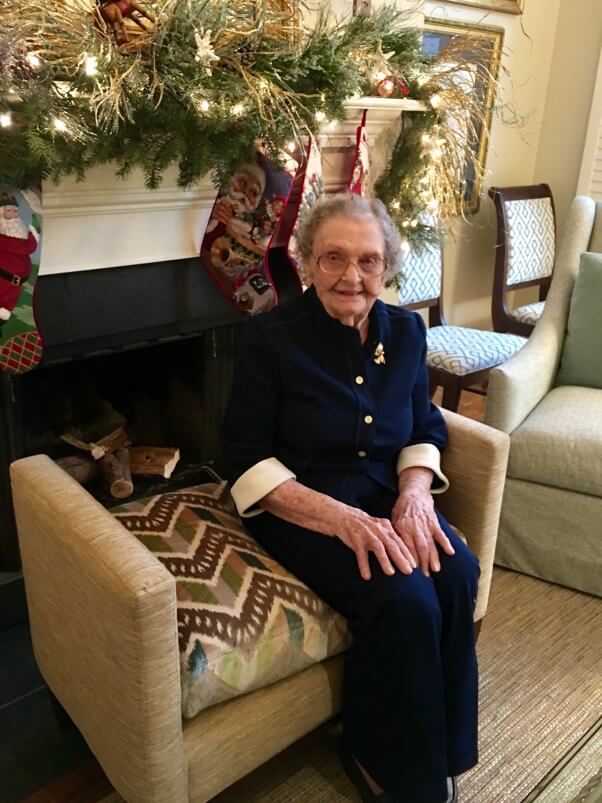 Holly, who earned her master's degree from LSU in 1941, sent a letter to university President Dr. F. King Alexander with a simple birthday request for her alma mater: Pull the plug on LSU Assistant Professor Christine Lattin's harmful, ineffective experiments on wild-caught birds and redirect university resources to superior, non-animal research methods.
"Abusing animals in pointless experiments was wrong 100 years ago, and it's no less so today," Holly wrote. "Please make my 100th birthday a happy one by taking a stand against cruel experiments on wild sparrows at our university."
In studies that don't apply to humans or even other bird species, Lattin has caught wild birds and wounded their legs, frightened them by rattling their cages so that they couldn't perch, restrained them in cloth bags for 30 minutes at a time, fed them crude oil mixed with feed, and subjected them to injections that damaged their adrenal glands. After enduring these experiments, the birds were killed.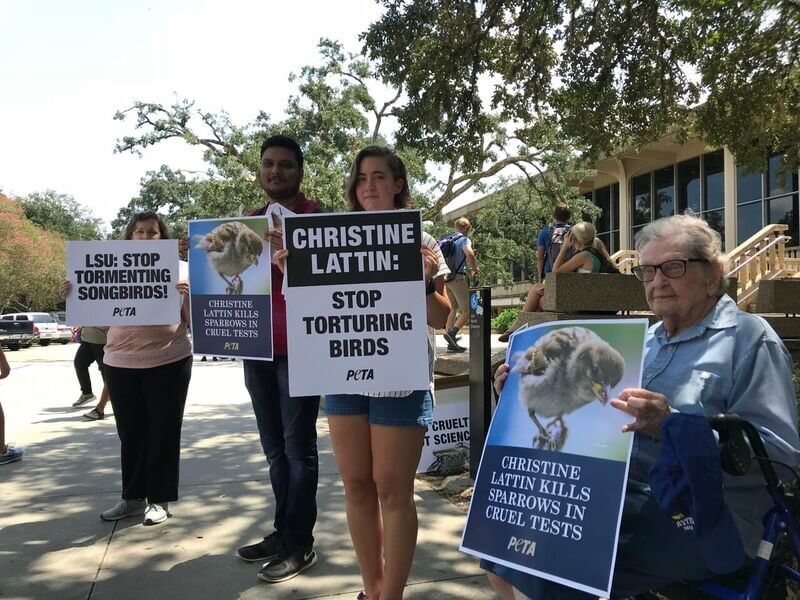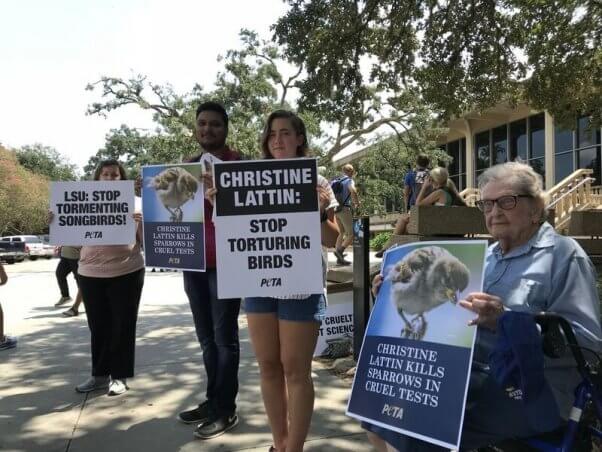 Holly recently joined PETA at LSU for a demonstration against the pointless and deadly experiments, and this centenarian isn't slowing down anytime soon. Stand with Holly, PETA, and animal advocates across the country in demanding that LSU stop tormenting and killing songbirds now.