Holiday shopping can be stressful. Fortunately, you can nix the in-store madness by doing all your shopping on one great site: PETACatalog.com. The best part is that your purchase will directly support PETA's vital work—making it a happy holiday for animals in need, too!
The PETA Catalog has something for everyone. Scroll down to see our suggestions:
For the Dog Mom or Dad
The PETA Catalog is chock-full of gifts that are sure to warm the heart of any canine guardian. Help your friends or family members celebrate their adopted furry friend with a stocking featuring the message "Adopted: It's a Wonderful Life." Or give a gift that their companion would love: a dog treat wreath that doubles as a flying ring toy.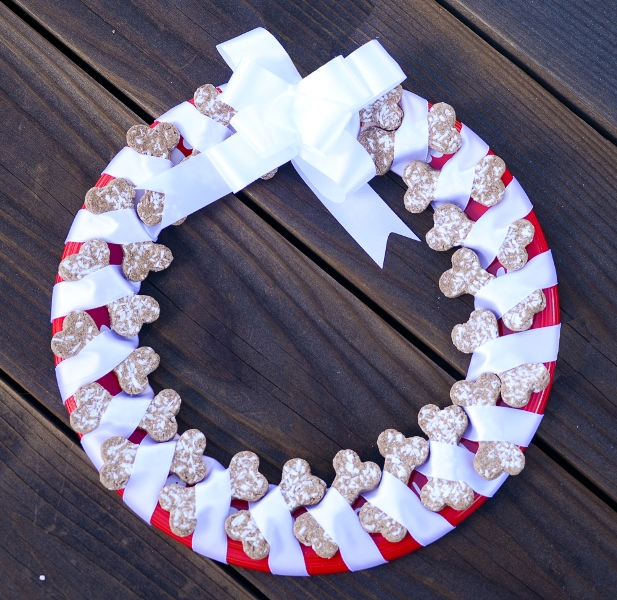 For the Cat Lady (or Lad)
We all know one. Give the cat lovers in your life adorable handmade PETA Bunny and Heart Catnip Toys—100 percent vegan and 100 percent fun. And if they like jewelry, help them celebrate the love that they have for their companion(s) with this "Adopt Kitty" Necklace.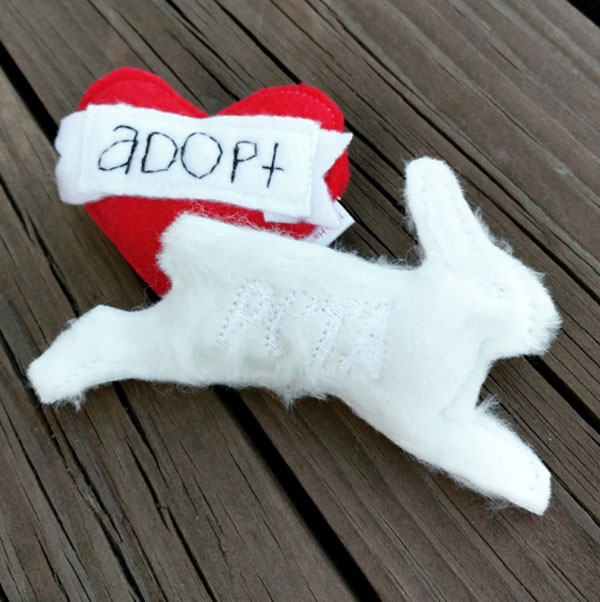 For the Chef
Choose from a selection of vegan cookbooks, including Minimalist Baker's Everyday Cooking, Veganize It!, and Crossroads. Each one is packed with delicious vegan recipes.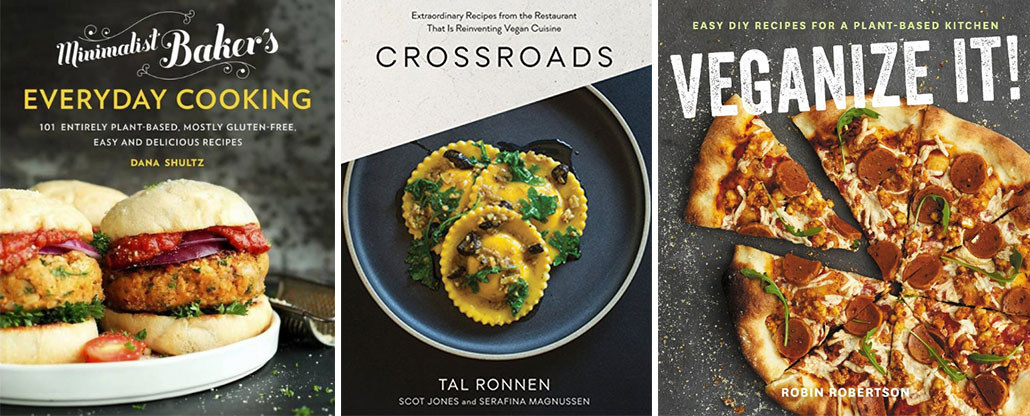 For the Baker
If someone you know loves to bake, he or she will love this cookbook. Skinny Bitch Bakery is an easy-to-use recipe book for vegans and nonvegans alike—and bakers of all levels. Don't forget to throw in these "I ♥ PETA" Cookie Cutters, too.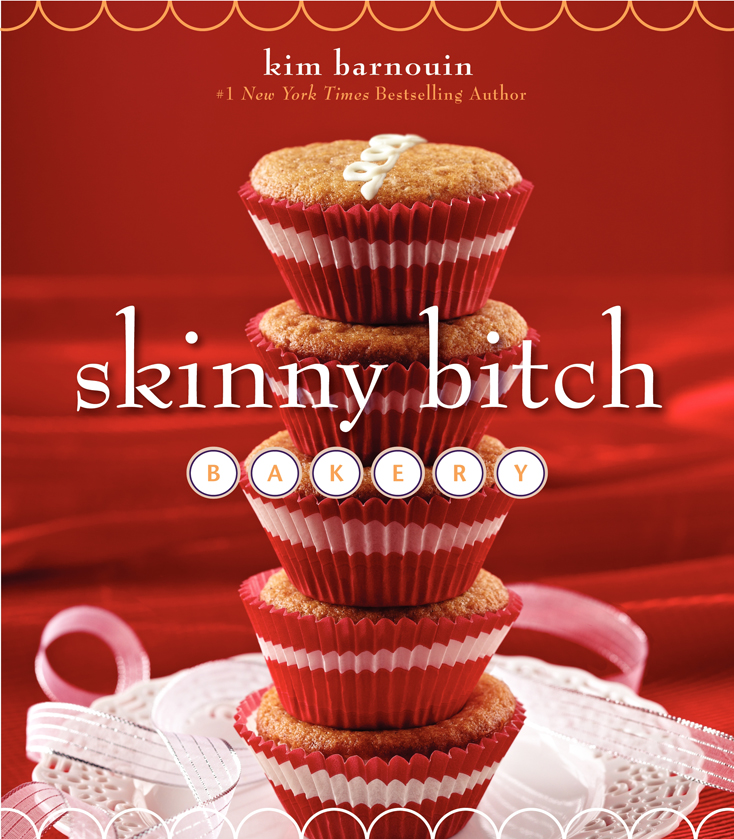 For the Person Who Doesn't Understand How Delicious Vegan Food Can Be
PETA's "I Can't Believe It's Vegan" Gift Basket features an array of delicious vegan food that's sure to convince anyone that you don't have to compromise on taste in order to eat compassionately.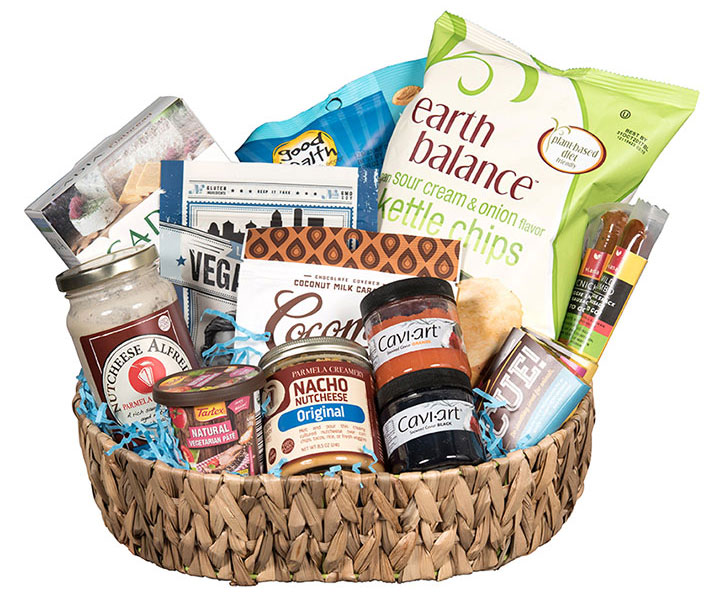 For the Bookworm
Satisfy the book lover in your life with one of these classics: Beneath the Surface or Walking With Peety.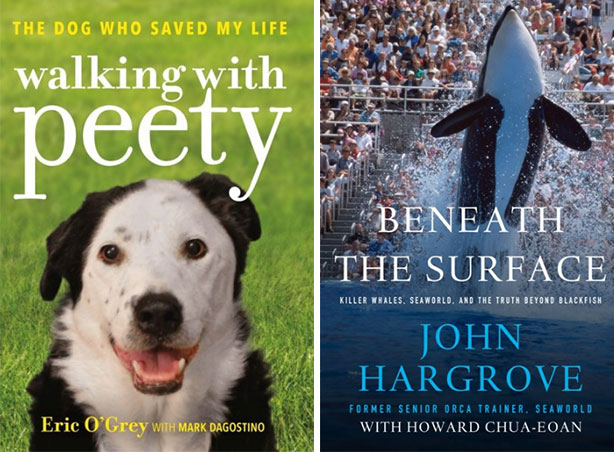 For the Youngster—or Young at Heart
Encourage the little ones on your list to help animals in the cutest way possible—with these adorable "Love Me, Don't Eat Me" Lunch Bags.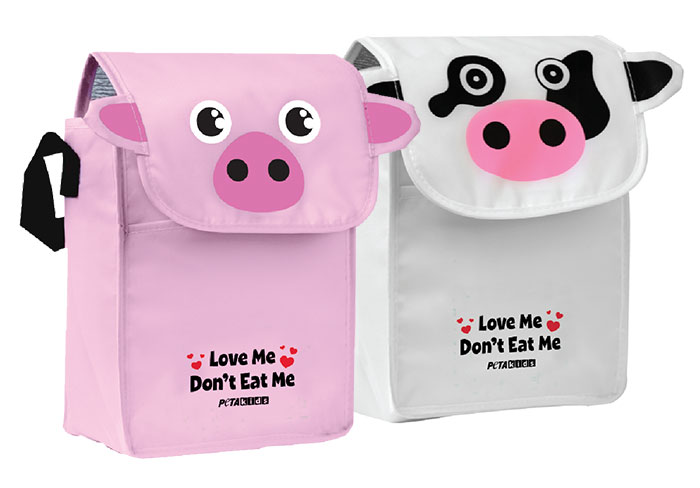 For the Stocking-Stuffer Lover
If you need to get someone just a small gift or stocking stuffer, the PETA Catalog has you covered. Choose from a three-pack of holiday lip balms, a Modify sport watch, a vegan leather mini-wallet, campaign bracelets, key chains, and these adorable enamel pins—you really can't go wrong!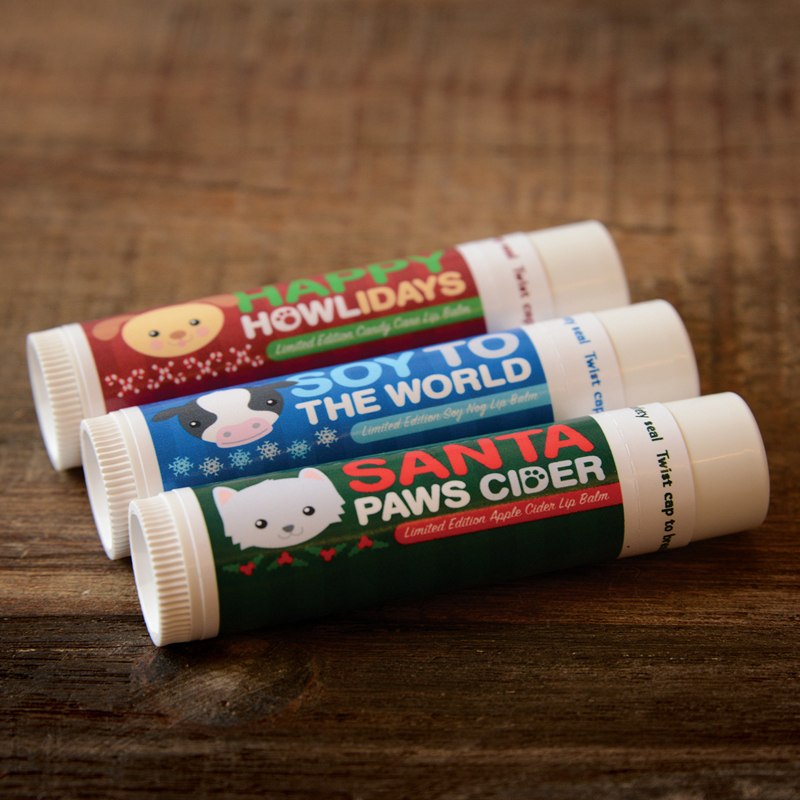 For the Chocolate Lover
Satisfy someone's holiday sweet tooth with a box of decadent and delicious vegan chocolates made exclusively for PETA by Harbor Candy Shop.
For the Coffee Lover
Remind the java lovers in your life to decalf their coffee with this adorable ceramic coffee mug.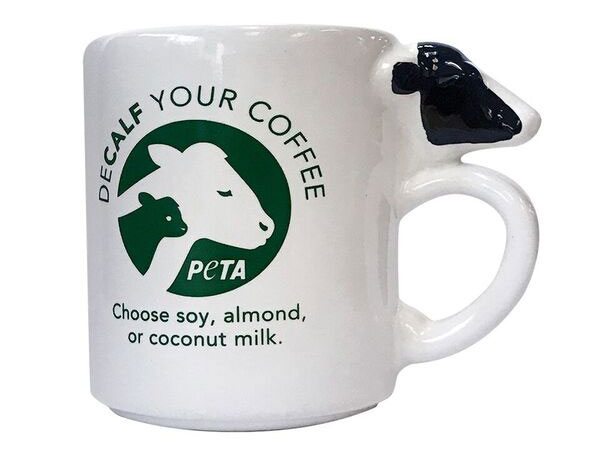 For the Beer Lover
This mason jar gift set is perfect for those who enjoy a cold beer or hosting backyard vegan barbecues. Just ask them to check Barnivore before filling their new glasses.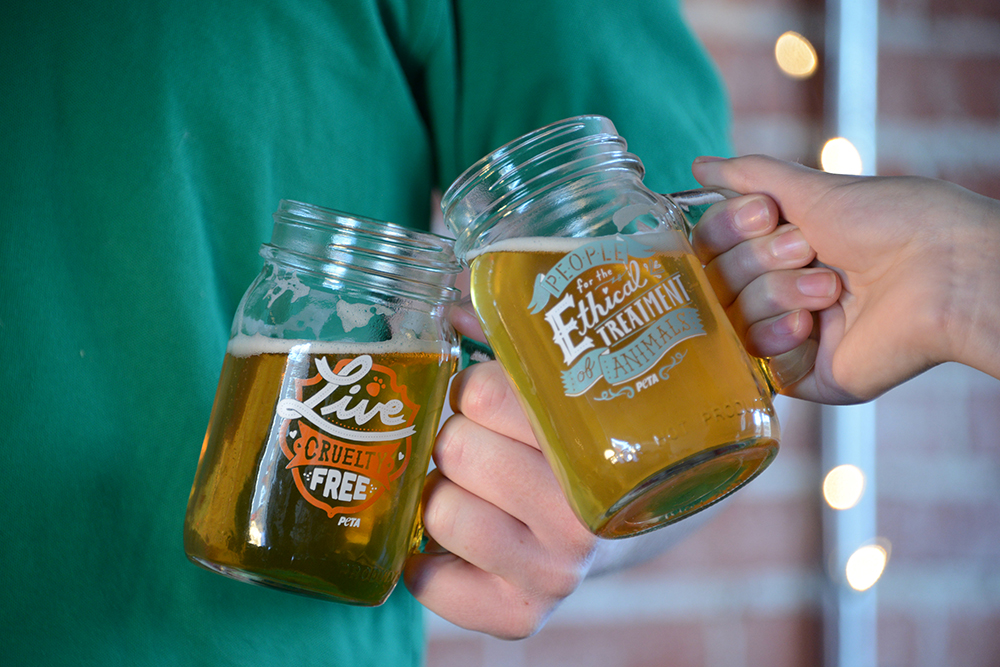 For the Person Who Needs to Unwind—or Who Just Loves Luxurious Baths
Is there a hardworking, tense, or stressed-out person on your holiday list? Consider giving him or her a lavender-scented bath bomb and a scented candle—a combo that's sure to help them de-stress and relax.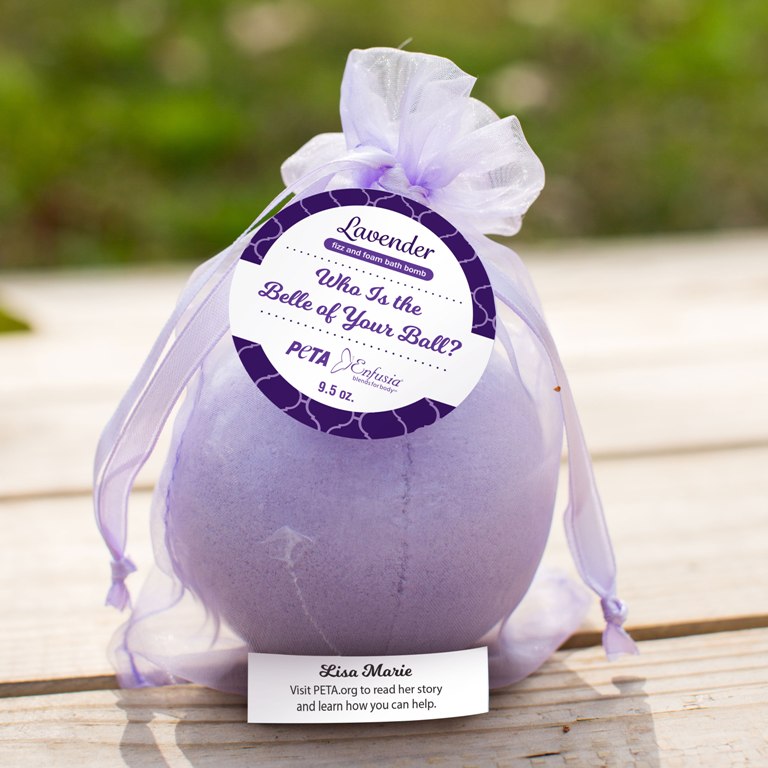 For the Pregnant Pal
Is someone on your list expecting? Satisfy her pregnancy cravings with this cute "A Good Dill to All" Gift Set—she can even reuse the jar.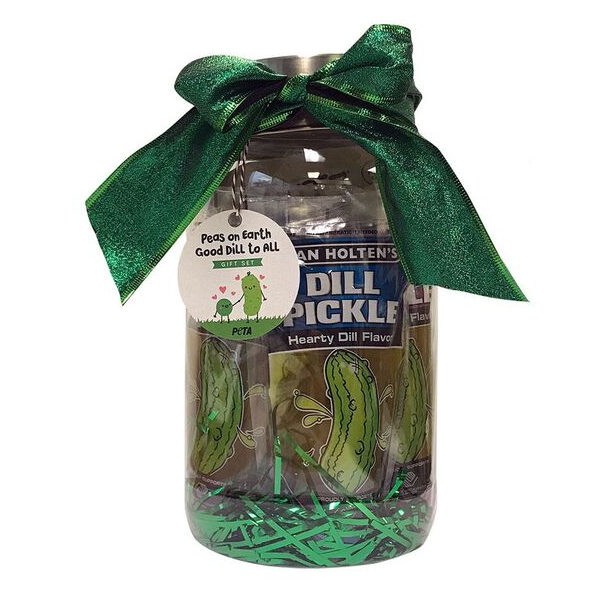 For the Luna Lovegood Fan
We've got the perfect gift for your friend or family member who believes in magic. This limited-edition Evanna Lynch–created holiday gift basket is sure to make its recipient's holiday a magical one.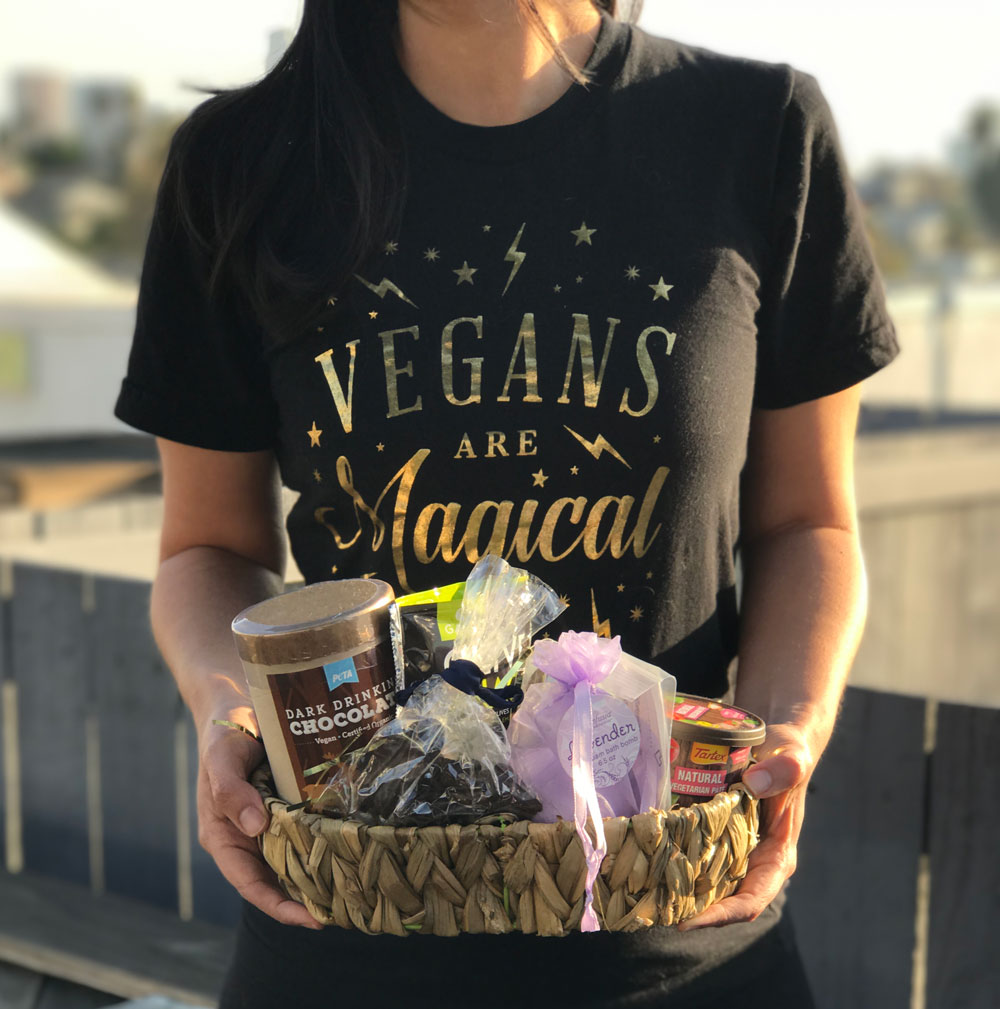 For the Person Who Shares Your Compassion for Animals
A PETA Gift Membership is the perfect choice for the person in your life who wants to help change the world for animals. Your friend or family member will receive a one-year subscription to PETA Global magazine, an exclusive calendar, a special 10% member discount on items sold through our PETA Catalog, and so much more.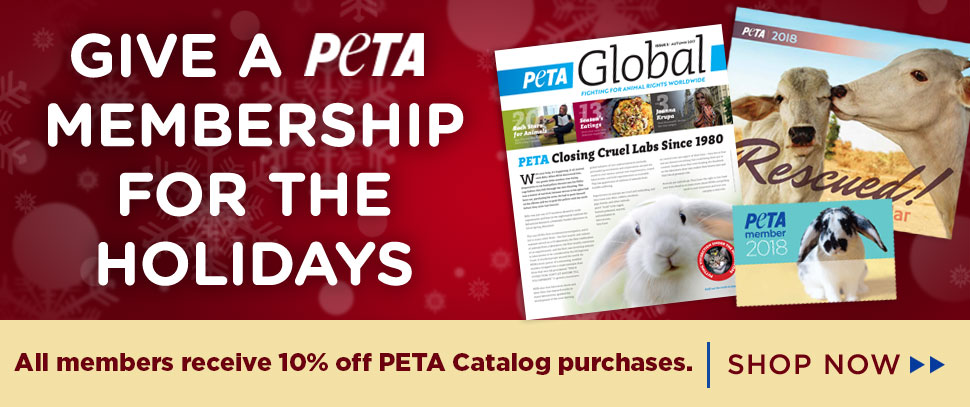 For the Person Who's Impossible to Shop For
Everyone needs a calendar! Why not give someone a 2018 PETA Rescued! Calendar filled with beautiful portraits of animals, along with the heartwarming story of each featured animal's rescue.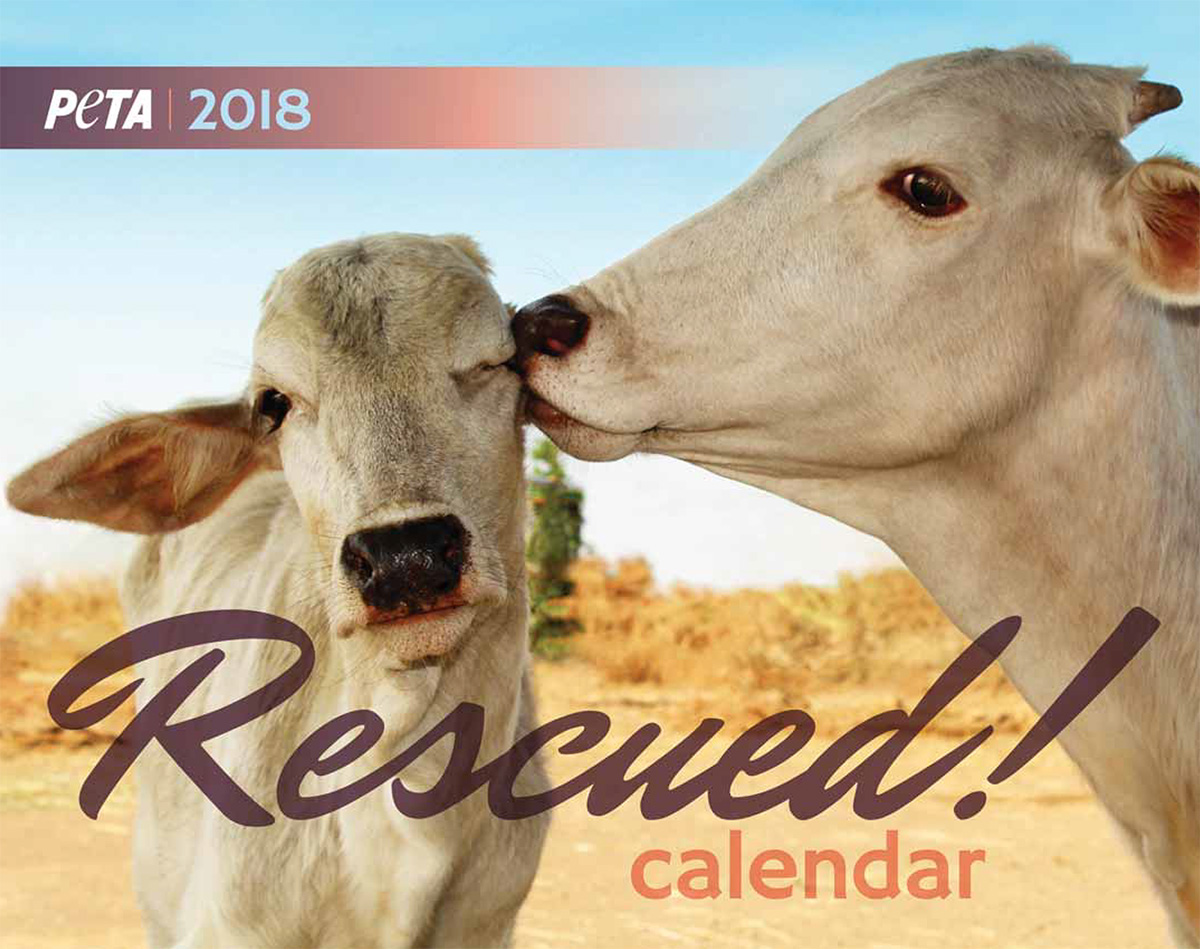 *****
Don't forget a card. Send wishes of peace and joy for all, and remind your loved ones to be kind to animals at the same time.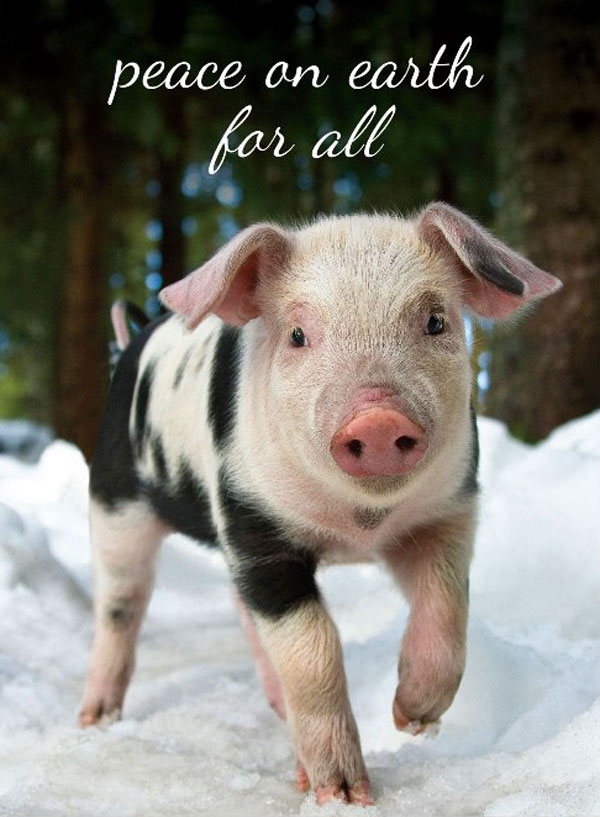 These charming holiday cards will surely put a smile on that special someone's face—and compassion in his or her heart.
BONUS: For the One Person Who Says, 'I Don't Need Anything'
We all have at least one friend or family member who, every year, selflessly declares, "Don't waste your money—I don't need anything." If you want to do something special for this person—while still obeying his or her wishes—check out PETA Presents, where you can purchase virtual gifts that help protect animals. Choose from options like a bale of straw for a "backyard dog," a durable dog toy for a lonely pup, and supplies that will help PETA investigators expose animal abuse. What better way to help animals you love and send your recipient a cool e-card at the same time? Click the button below to learn more: