Do you care about animals?
Check
Do you want to help end animal exploitation?
Check
Are you the following things?
Diligent
Hardworking
Kind
Motivated
Sensible
If so, a career with our Cruelty Investigations Department might be for you.
We're currently seeking solid applicants for our undercover investigator position.
As a PETA undercover investigator, you would conduct investigations at facilities that use, exploit, and kill animals for food, clothing, entertainment, experimentation.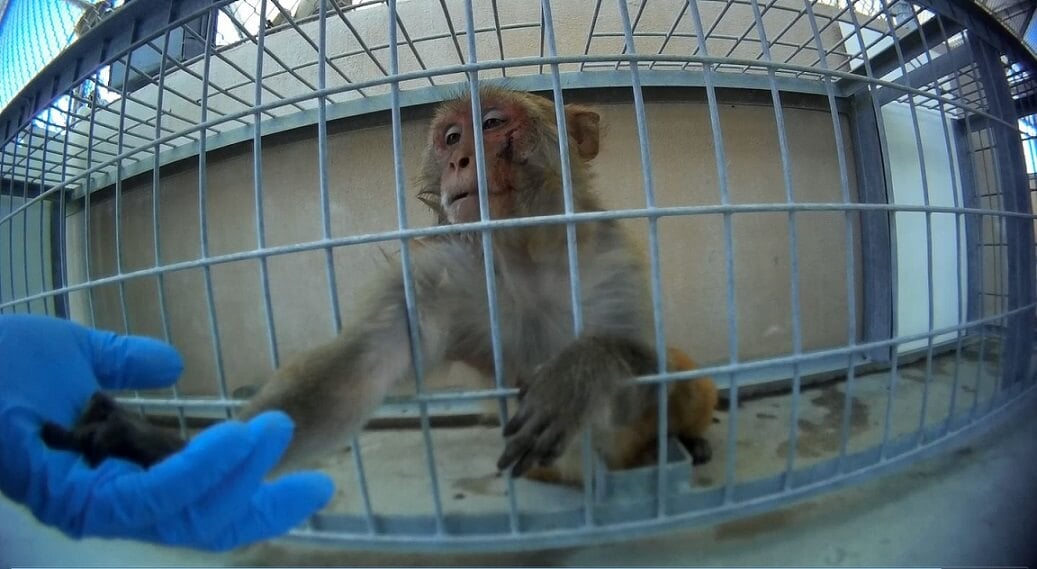 The companies and people who own these facilities don't want consumers to see what they're doing or how they're doing it—which is exactly why our undercover investigator position exists.
Be a part of our success for animals.
In the last 15 years alone, our investigations have resulted in the following:
More than 1,200 criminal charges filed
More than 400 U.S. Department of Agriculture (USDA) citations issued
A total of 22 facilities shut down
PETA Undercover Investigators Uncover and Expose Cruelty
Imagine, for example, visiting Osborne Farm, Inc.—a former dairy farm in North Carolina—and finding that cows were eating and sleeping amid their own waste, clumps of their fur were matted with manure and falling out, and some were emaciated or injured.
After an undercover investigator obtained the video footage above, the public and Osborne's customers took note. At least one buyer halted shipments from the farm, and the N.C. Department of Environment and Natural Resources (now known as the North Carolina Department of Environmental Quality) cited the facility for six violations of state law. Soon afterward, Osborne's owner shut it down.
PETA Undercover Investigators Make a Difference in the Lives of Animals
Without PETA undercover investigators, groundbreaking investigations—like our recent Iditarod kennel exposé—wouldn't exist. Thanks to one PETA eyewitness, the pain, desolation, abuse, and systemic neglect that dogs are forced to endure at Iditarod champions' kennels are no longer hidden.
The dog sledding industry continues to crumble, and it's thanks to these new revelations of its routine cruelty.
PETA Undercover Investigators Open Eyes
As an undercover investigator, you'll conduct investigations at places like Hemopet—a canine blood "bank" in Garden Grove, California. There, our eyewitness discovered approximately 200 greyhounds (who had been bred for and discarded by the racing industry) being kept in cramped crates and barren kennels for about 23 hours every day—even when they were sick or injured in fights with stressed kennelmates.
Sick, suffering, and stressed, these greyhounds were forgotten by the world—but thanks to the efforts of a PETA undercover investigator, their stories are now known. And new legislation is being considered that would permit humane alternatives to California's cruel captive-animal blood banks.
PETA Undercover Investigators Get Results
And let's not forget that it was thanks to an undercover investigator that we were able to reveal how Holmes Farm—a massive animal dealer in Pennsylvania that supplied small animals to PetSmart, Petco, Pet Supplies Plus, and many other companies—stored live animals in plastic tubs, gassed animals to death with carbon dioxide, and put others inside plastic zipper bags in a freezer, where they slowly froze to death.
After our undercover investigator's findings were published, Holmes Farm was investigated by USDA officials. In May 2016, the USDA's initial findings, which listed at least 117 violations of 14 federal laws, were released. In August 2016, the Douglass Township Police Department charged Holmes Farm manager Clinton "Art" Holmes with 28 counts of cruelty to animals. In March 2017, he pleaded guilty to two of the counts. None of this would have occurred without the diligent work of one PETA undercover investigator.
Think You Have What It Takes?
Being an undercover investigator isn't an easy job, but it's a vitally important one. If you think you have the courage and wherewithal to be on the front lines, we want to hear from you. Click on the buttons below to read more about the position requirements:
Are you fluent in Spanish? If so, click here: