UPDATE: On the very same day that this blog was originally posted, Mickey performed a public service: He participated in the second annual "Human Walk" in Chesapeake, Virginia, an event in which dogs from Chesapeake Animal Services (and PETA) generously donate their time to liberate municipal workers from their cubicles so that they can frolic with canines in the spring sunshine. While he was there performing his civic duty, Mickey met a woman whose beloved black Labrador retriever had passed away in February. It's safe to say it was love at first sight for the two of them, and they made things official at our Spring Adopt-a-Thon last Saturday. Mickey, you may kiss your guardian.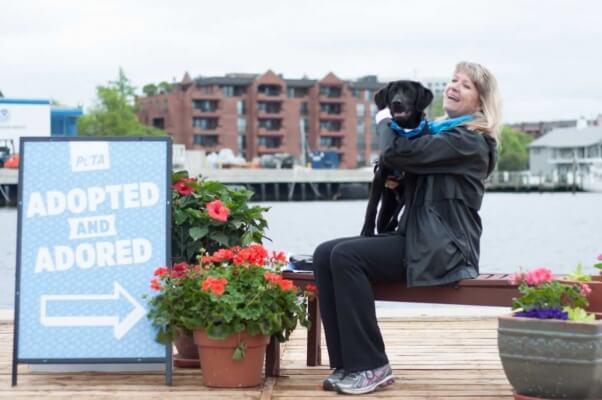 Originally posted on April 28, 2016:
Mickey was found when he was still a young pup, about 6 weeks old. His previous owners took him home without considering all that's required for providing the proper care that every puppy needs. When they felt Mickey had become too destructive, they banished him to the backyard and chained him up.
His former owners ultimately called PETA to surrender Mickey because their landlord was charging them a fee to keep him on the property. When we came to pick Mickey up, nobody in the family seemed the least bit sad to see him go—they couldn't have cared less.
But now, Mickey is at PETA's shelter and leaving that life behind, and he is one happy, happy boy!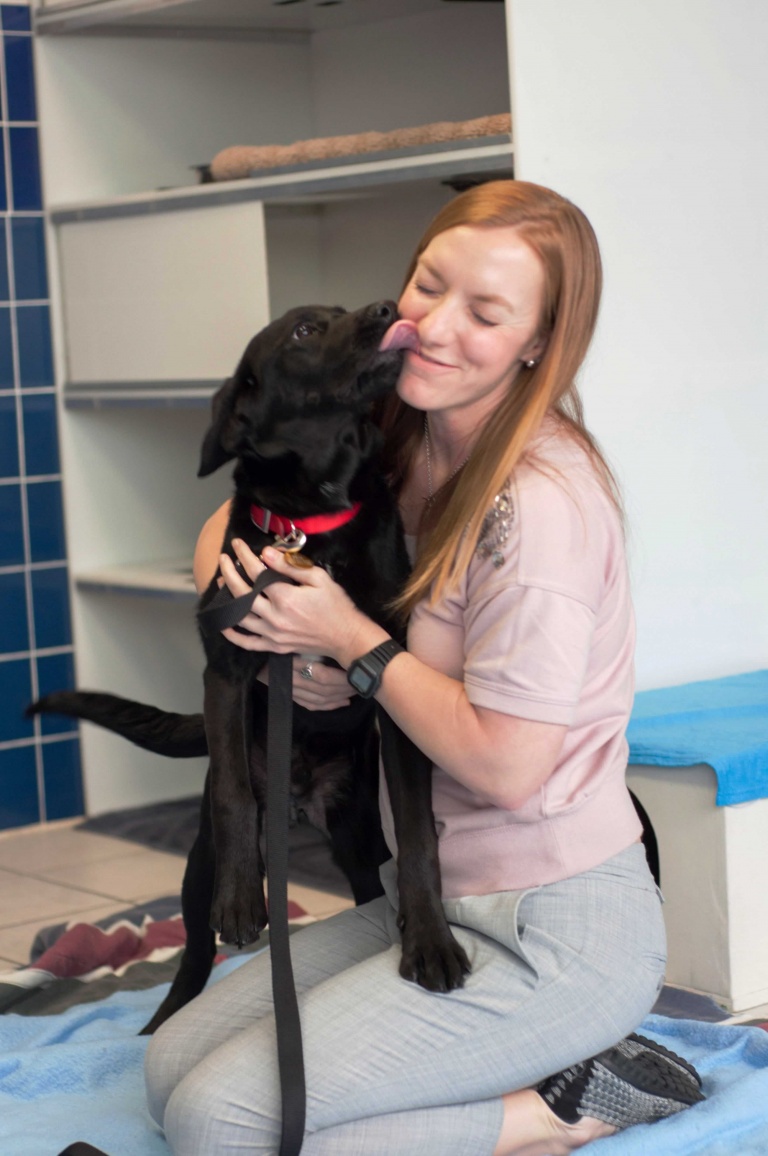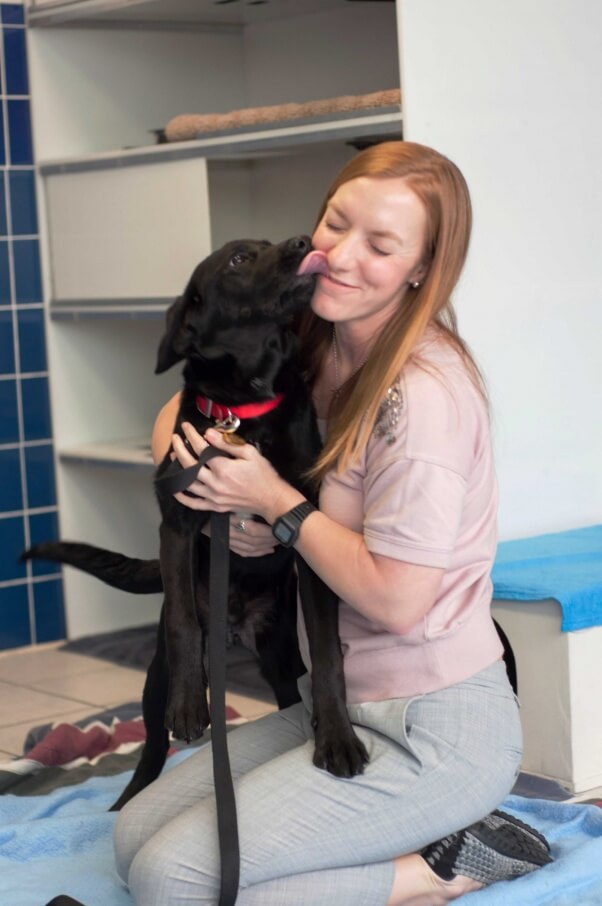 Deprived of the opportunity to go on long walks and play with toys in his first home, Mickey is making up for lost time. He will certainly need to learn some basic manners and leash walking, which will take a bit of time and patience, just like with any new pup.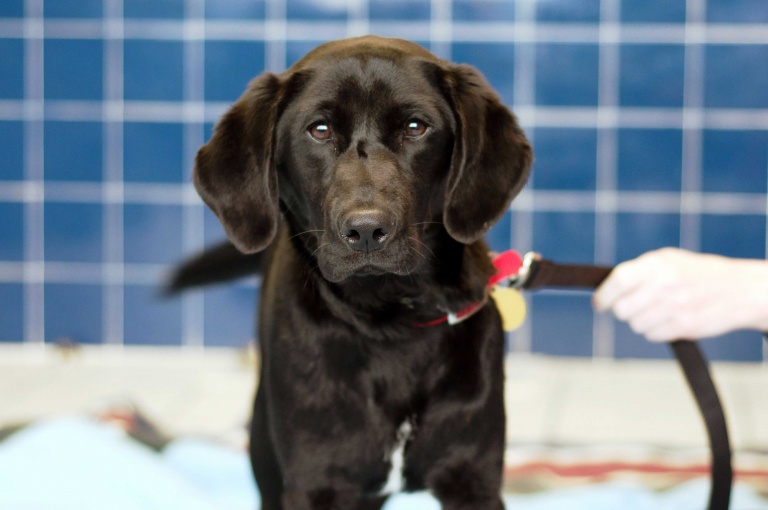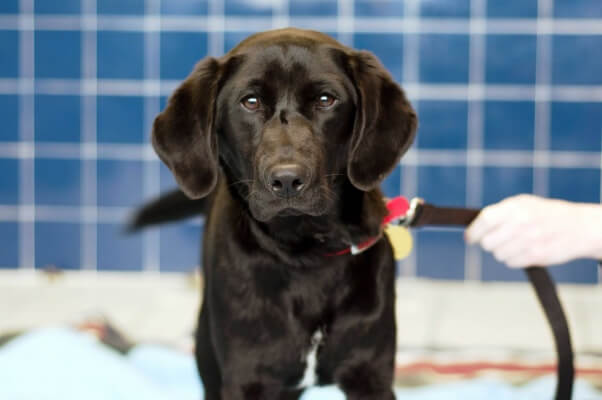 But Mickey is a very smart dog who is eager to learn. He just needs a loving, patient guardian to provide him with the structure, exercise, and affection that he is looking for.
Are you prepared to supply this adorable guy with a lifetime of loving care?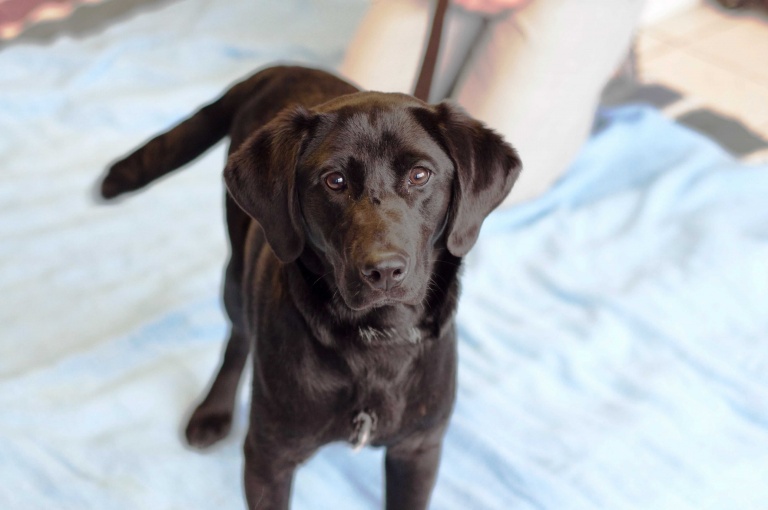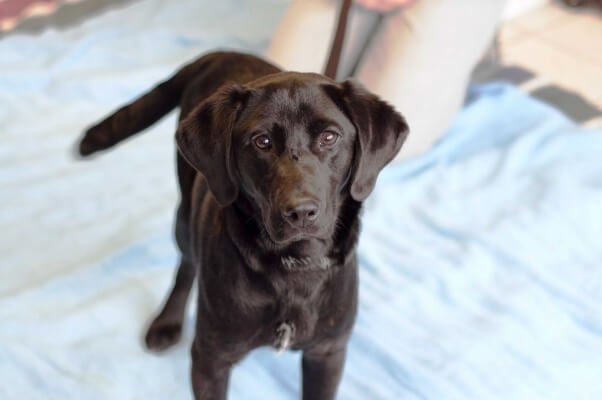 If Mickey is so fine, so fine he blows your mind, then e-mail [email protected] to get more information.