With chilly weather ahead, PETA's fur coat donation program is in full effect. We boxed up 280 fur coats—each one donated by someone who had a change of heart about whom they're wearing—and sent them to humans in need.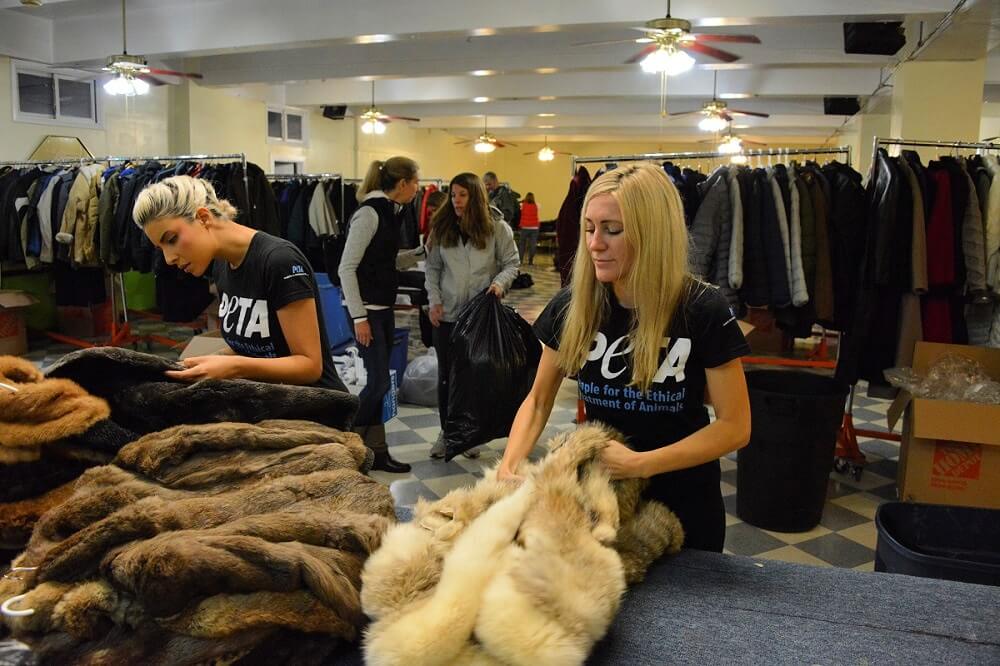 PETA shipped 230 fur coats to Life for Relief and Development, an organization that helps Syrian refugees who've fled to Iraq. We personally dropped off the remaining 50 fur coats to St. Ann's Soup Kitchen for its upcoming annual coat drive held at St. Rocco's Roman Catholic Church in Newark, New Jersey.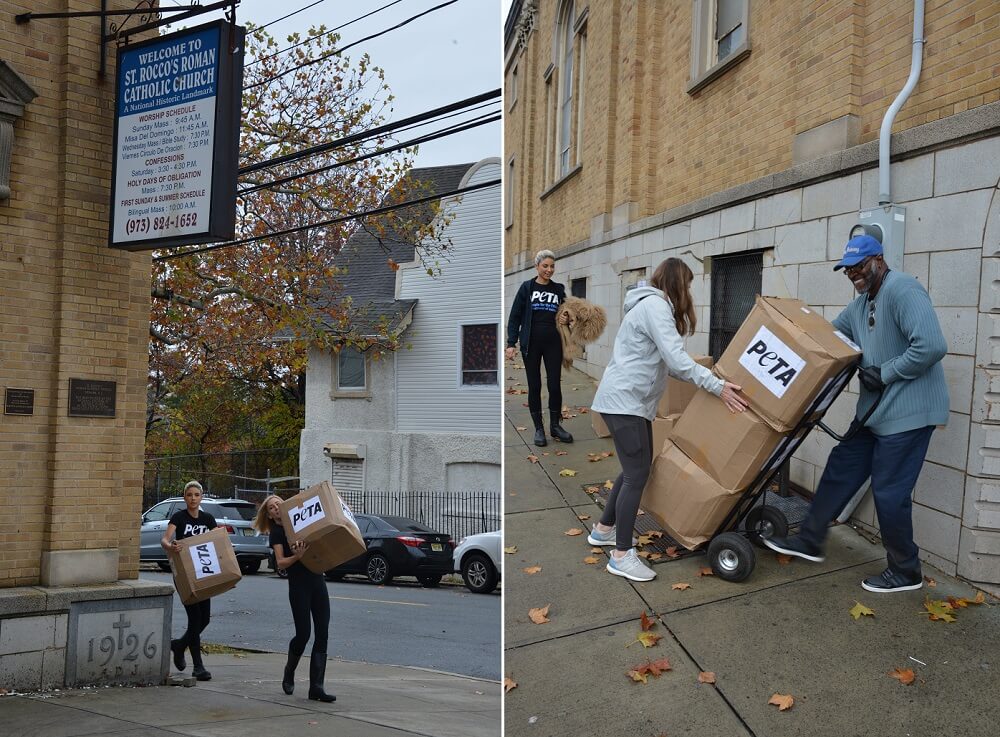 Animals killed for their skin, fur, and hair value their own lives—just as humans do—and don't want to die.
Sure, humans may look different from minks, foxes, and other furry animals, but when it comes to important qualities, such as the ability to feel excitement, create family bonds, cherish life, and experience pain, we're all the same.
Wearing an animal's fur is cold, but donated coats can help those in need stay warm. More & more kind people are giving their old cruel furs to PETA – today, 230 donated coats are on the way to freezing Syrian refugees ❤ pic.twitter.com/7oFscoKAQB

— PETA: #RetireSeaWorldDolphinsDay (@peta) November 1, 2018
Most animals used for fur spend their lives inside tiny cages, where they frantically pace back and forth, gnaw on the bars, and mutilate themselves, before they're electrocuted, gassed, or poisoned. Those who are trapped in the wild may suffer for days before trappers arrive to shoot, strangle, beat, or stomp them to death.
PETA can't bring back the rabbits, minks, foxes, and other animals who were caged and electrocuted for their fur, but we can still help those in desperate need.
We encourage people everywhere to donate their fur or fur-trimmed coats to help those who have few options in life—the only people with any excuse to wear them. Clean out your closet and clear your conscience. Make a tax-deductible donation today by mailing your unwanted furs to:
Attn.: Fur Campaign
PETA
501 Front St.
Norfolk, VA 23510
Help Shut Down the Fur Industry
Always choose something vegan to wear—not someone. With so many warm, comfy vegan options on the market, shopping cruelty-free is easy! Take PETA's fur-free pledge and let companies that still kill animals for their skin and fur know that you won't buy any item that's stolen off someone's back.