National Puppy Day celebrates and promotes adoption, whereas "puppy mills"—the farms that churn out puppies from caged mother dogs—just want you to buy, buy, buy. So where better to advertise adoption than in the heart of the puppy-mill industry? Therefore, PETA is approaching Jefferson City, Missouri, the capital of the state with the most puppy mills, with an offer to give adoptable dogs a leg up. We're offering to donate $1,000 to the city's animal shelter in exchange for permission to place this adoption ad at the North Jefferson Recreation Area Dog Park: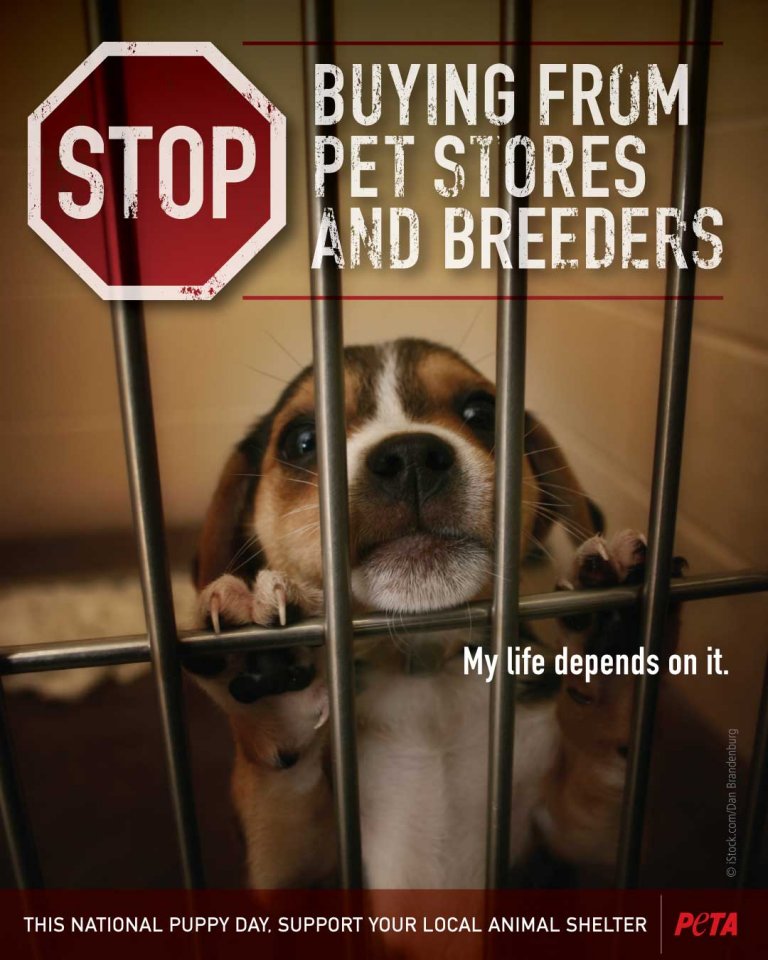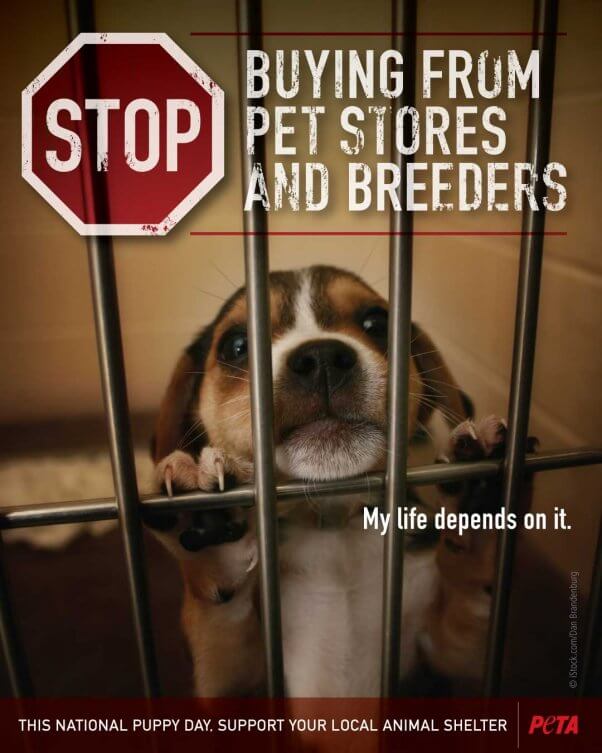 Puppy photo © iStock.com/Dan Brandenberg
In our letter to Todd Spalding, the director of Jefferson City Parks, Recreation and Forestry, PETA noted that in the puppy-mill industry, mother dogs are confined to tiny, filthy cages and used as breeding machines until their bodies give out. Buying a dog from a pet store supports puppy mills—and all breeders contribute to the homeless-animal overpopulation crisis.
We hope that by placing our ad at the dog park, visitors who are considering bringing a dog into their family before or after National Puppy Day will choose adoption. And the donation will help the city's shelter give more dogs a chance at finding love.