In the middle of a pandemic, this year's Iditarod could be more dangerous than ever. The dogsled race is a threat to public health—even its CEO, Rob Urbach, admits that. He rerouted the 2021 race, as the virus "would be devastating to Alaskan communities on the trail." Yet he still refuses to call it off. PETA is asking the Iditarod Trail Committee to cancel the death race for the safety of dogs, spectators, local communities, and everyone else involved.
"The Result Could Be Dire"
Urbach ignores the health of dogs, who can also be infected with the virus that causes COVID-19. The novel coronavirus is both a zoonotic disease and a reverse zoonotic disease—it can be passed from some animals to humans and vice versa. People from around the world are planning to gather in Anchorage, so the risk of exposure to contagions is high.
"Changing the course of the Iditarod won't protect dogs from being infected with the novel coronavirus. Since dogs can't socially distance and 81% of those who finish the race end up with lung damage even under normal circumstances, the result could be dire."

—Dr. Monica Bando, PETA Foundation Captive-Wildlife Veterinarian
Please urge Urbach to cancel this year's race and replace dogs with willing human endurance athletes, cross-country skiers, or even snowmobilers in any future races.
Dogs Who Don't Survive the Race
COVID-19 and a growing awareness of inequality have led us to reflect on our personal impact on society. We are all examining how we can be more empathetic to others. Urbach should have empathy for the health of others, including the dogs who suffer on the Iditarod's thousand-mile trail. He must also consider the countless others who die off-season while chained up outside or who are killed because they lack the speed and stamina to make the grade.
Hundreds of dogs are harmed by the death race: In 2020, 220 were pulled off the trail because of exhaustion, illness, or injury. The year before, a dog named Oshi died of aspiration pneumonia—the leading cause of death for dogs who don't survive the race. Her illness was probably caused by inhaling her own vomit. And this was all before COVID-19.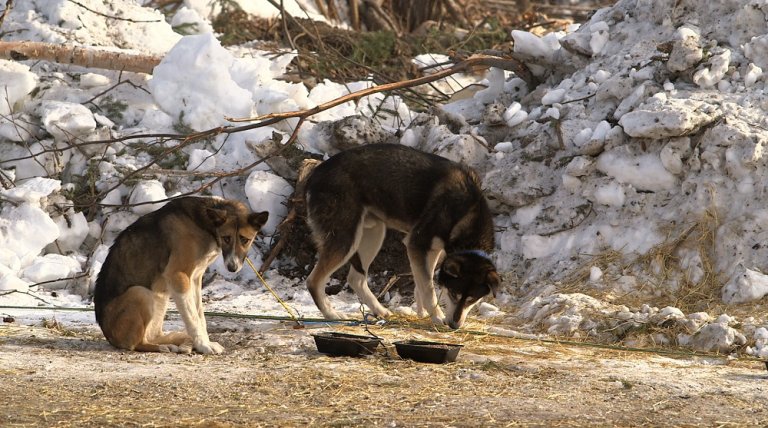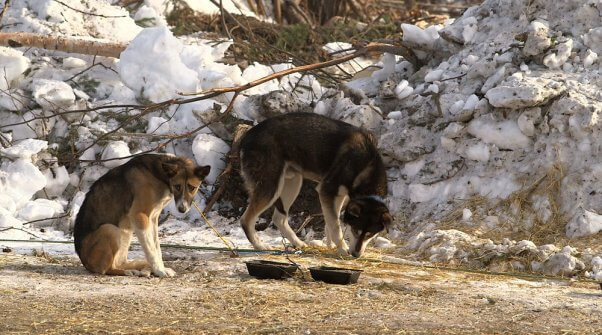 © CCI Entertainment
The Health Risk of Everyone Involved
The Centers for Disease Control and Prevention has cautioned the public that COVID-19 is far more deadly for those with underlying medical conditions. One example of such a condition would be a life-threatening infection like pneumonia. Plus, dogs used in the Iditarod face physiological stress because mushers force them to run in barbaric conditions. Their poor health increases their risk of contracting SARS-CoV-2 and spreading it to others.
Urbach cannot ignore the health risk to everyone involved in the Iditarod—both dogs and humans, whether mushers or spectators. You can take action to stop the grueling race in its tracks by urging its sponsors to stop funding cruelty. Add your voice to our petition today: