Life on the road is hell for big cats in the circus, and often, it's deadly.
This is the reality at Hawthorn Corporation, a despicable animal contractor that has supplied tigers to many cruel traveling shows, including Shrine circuses. Despite multiple citations from the U.S. Department of Agriculture (USDA) this year alone, the circus supplier's tiger death toll continues to climb.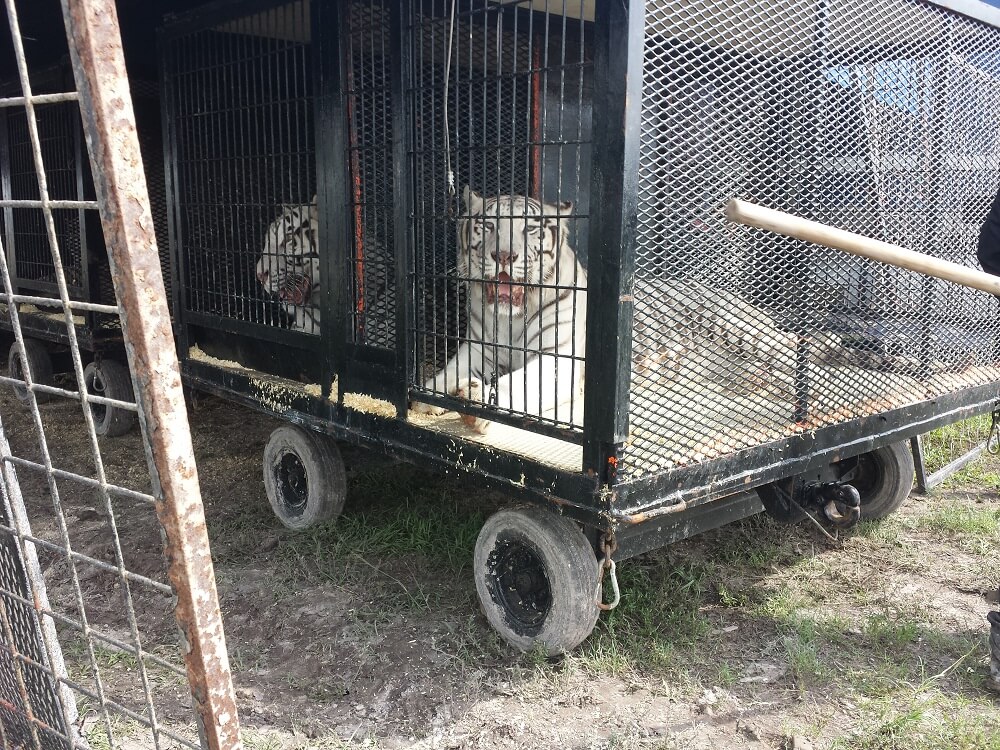 Recent USDA inspections revealed that two tigers imprisoned by the notorious exhibitor died in just over a month and that another developed serious health problems.
In late March, 12-year-old tiger Prince—who was being lugged around the country inside a tiny crate—became hypothermic and dehydrated and suffered from labored breathing. According to a veterinarian, he was near death, and after a poor prognosis, he was euthanized.
Roughly a month later, 8-year-old tiger Munia died while on the road without any treatment from a veterinarian.
That same day, inspectors found that a tiger named King was emaciated. The vertebrae along his back and rib cage were showing, and his hips appeared sunken. He couldn't even lift his tail to urinate.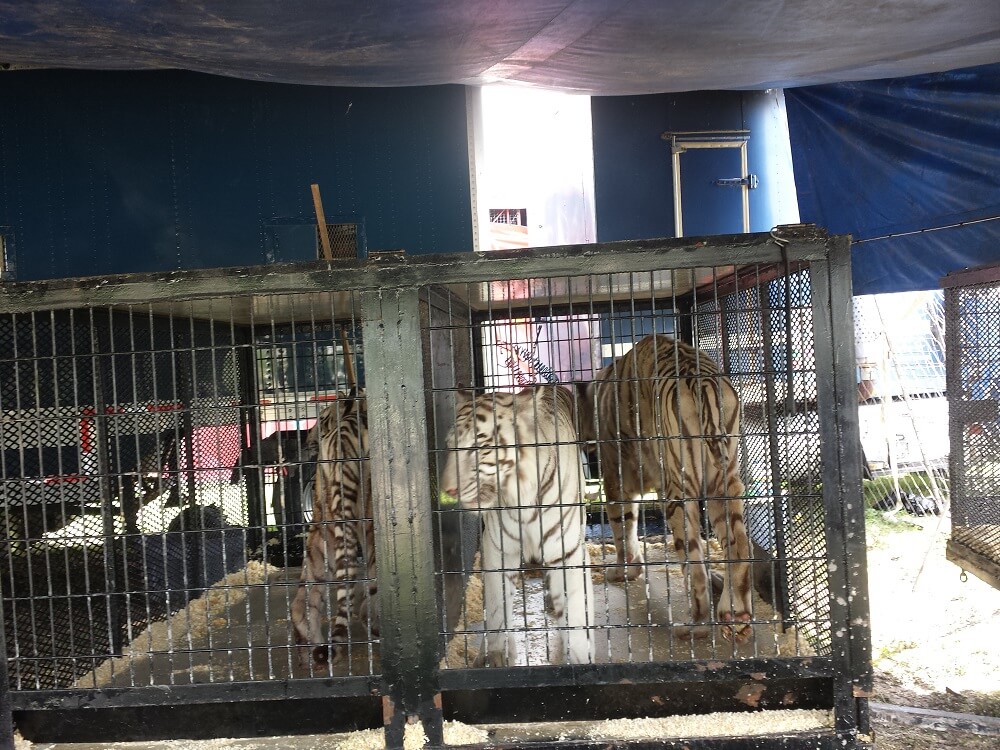 The USDA also cited Hawthorn for keeping tigers inside cramped travel cages without providing them with space to exercise. A Hawthorn trainer admitted to authorities that despite federal Animal Welfare Act requirements for daily exercise, the animals don't always get it.
This severe neglect is business as usual at Hawthorn.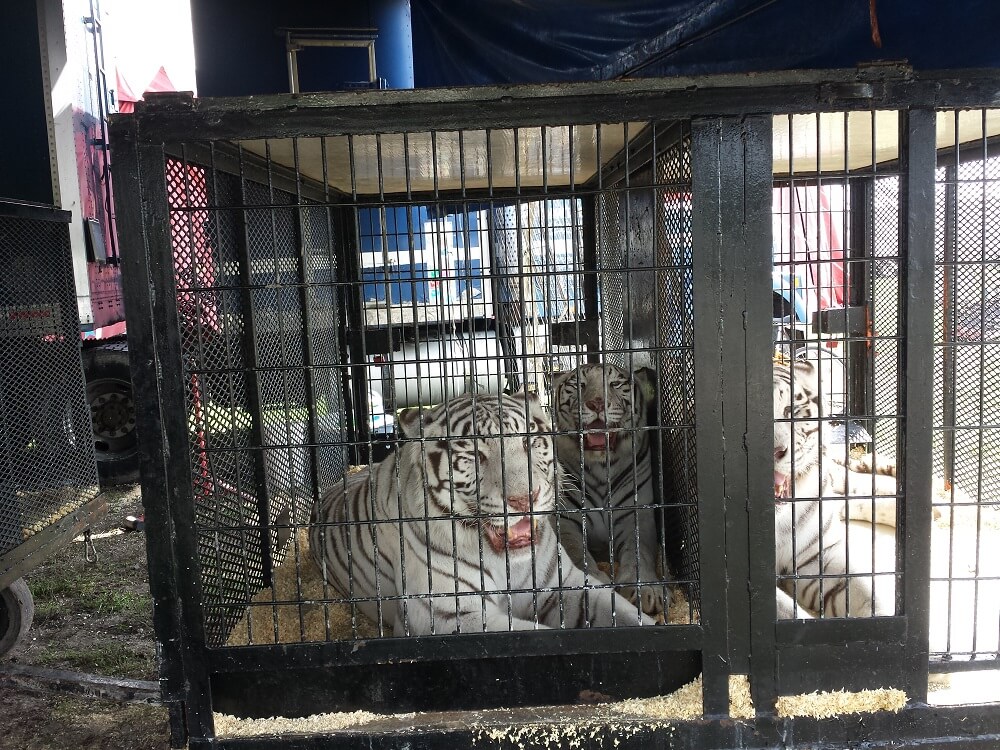 The company has been under fire from the USDA for years, and 2017 has been no different. Earlier this year, PETA submitted a complaint to the USDA after receiving eyewitness footage of a handler whipping tigers and another jabbing a tiger from outside the cage during a performance.
https://www.youtube.com/watch?v=QNBthmtroZg?t=17s
We submitted another complaint after the infamous tiger supplier made headlines for illegally transporting 12 tigers across Kentucky's state line. A Hawthorn driver was cited for the illegal transport after his broken-down truck was found with the animals trapped inside. Before the unscheduled stop, the driver was transporting the tigers from the Hejaz Shrine Circus in Greenville, South Carolina, to a property in Richmond, Illinois—a roughly 800-mile, 12-hour drive.
https://twitter.com/peta/status/852923135351549953
Given Hawthorn's record, it's no surprise that more than 30 tigers have died since 2000 as a result of the company's activities. Nearly half of those deaths were of juveniles—some 3 years or younger. Causes of death have included salmonellosis, kidney failure, skin diseases, a faulty cage door, and caging together incompatible tigers who wounded each other.
Hawthorn's disregard for tigers' lives is just one more reason why families should stay away from animal circuses.
Make no mistake—Hawthorn is not an isolated case. All circuses and traveling shows that use animals treat them as mere props, denying them their freedom and even an adequate standard of living. In the wild, tigers roam territories that span hundreds of miles, but in these prisons, they're forced to eat, drink, sleep, defecate, and urinate in the same small space.
Make a promise today to stand with us against these animal abusers.