Experimenters at Harvard University tormented mice—subjecting them to radiation and bone marrow transplants, cutting into them, and injecting them with a substance that causes painful burning—for one of the most depraved reasons imaginable: just to turn their fur gray.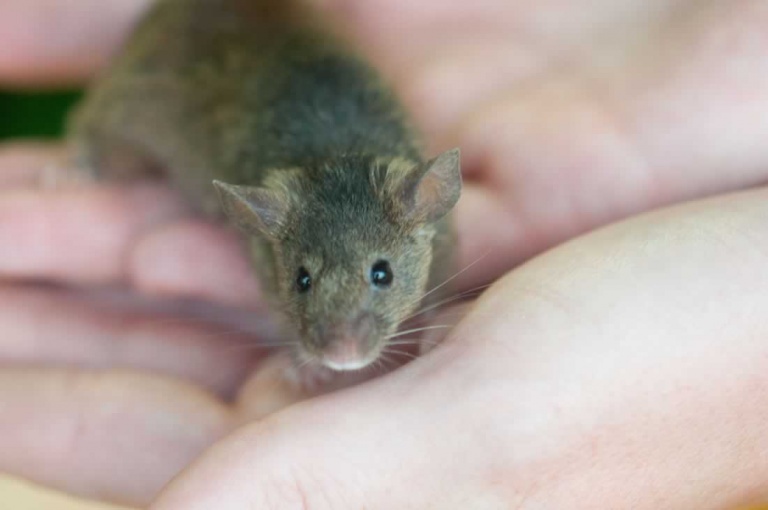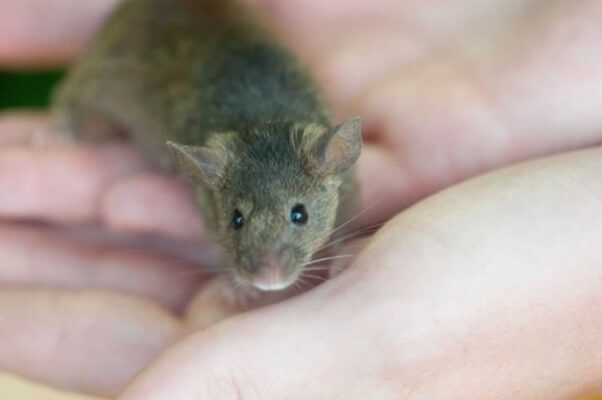 Dozens of mice were tormented and killed by experimenters over a period of several weeks, all for human vanity. This week, they released the results of their "study," which was funded in part with taxpayer money: The Earth-shattering conclusion is that stress can accelerate the graying process of hair.
The experimenters injected mice with a host of chemicals, including diphtheria toxin, neurotoxin, and resiniferatoxin—a substance analogous to the pain-inducing chili pepper extract capsaicin but 1,000 times more potent. They cut out the adrenal glands of some mice and blasted others with so much radiation that injections of bone marrow cells were required. Over a period of five days, they restrained the mice in tight plastic tubes for four hours each day and psychologically tortured them by tilting their cages at a 45-degree angle, isolating them, and subjecting them to rapid changes in light.
This abusive horror show epitomizes the relentless cruelty and profound uselessness of animal testing. PETA will be filing a complaint with the study's funders, including the National Institutes of Health, the American Cancer Society, and others. The experimenters should be permanently prohibited from using animals, and Harvard should be denied public research funds for animal studies. If people are stressed about going gray, they can buy a bottle of cruelty-free hair dye and leave mice alone.
Take Action!
Use PETA's easy rapid-action form to speak up for mice and rats used in other cruel laboratory tests right now.