Did you ever wonder what happens to the chimpanzees CareerBuilder uses in its Super Bowl ads when the company is done exploiting them?
The lucky ones end up at the Center for Great Apes sanctuary in Wauchula, Florida, which took in Bella, Ellie, Kodua, and Mowgli, all veterans of CareerBuilder's 2005 Super Bowl ad campaign.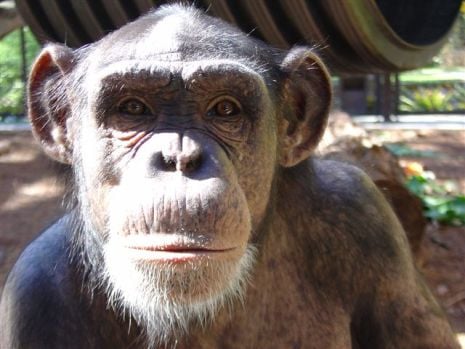 Bella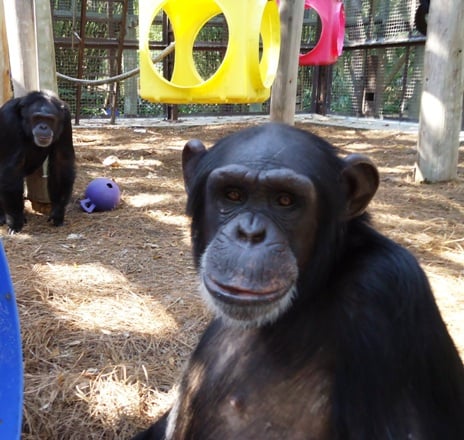 Ellie
Kodua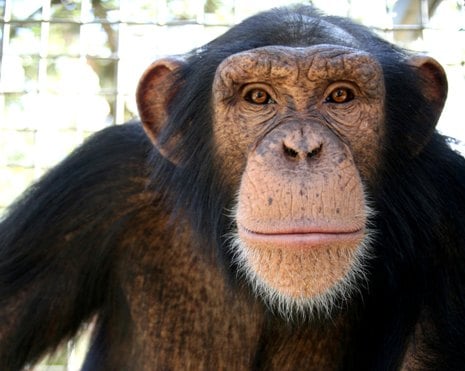 Mowgli

The four young chimpanzees were turned over to the center when they grew too old (and strong) to be useful to CareerBuilder or anybody else in need of their "acting" services. Like other chimpanzee actors, Ellie, Mowgli, Bella, and Kodua were ripped from their mothers when they were babies and put to work. By age 8, young chimpanzees are too powerful to be handled, and most are shuffled off to roadside zoos, pseudo-sanctuaries, and backyard cages.
As Center for Great Apes founder Patti Ragan points out in a recent post on the sanctuary's website, "Those lucky enough to end up in an established sanctuary have to be supported by donations for the rest of their lives …." Considering the fact that chimpanzees can live into their 50s, she estimates that "it could take millions of dollars to provide [lifelong] care for the actors that sold CareerBuilder to the public." Wonder how much money CareerBuilder plans to spend on their care …
Fortunately, after pressure from PETA, at least 18 advertising agencies, including the top three U.S. agencies (McCann Erickson, BBDO, and Young & Rubicam), have agreed never to use great apes in their ads again. In an online editorial, Ad Age magazine supports the trend: "Over the past few years, you may have noticed fewer and fewer commercials featuring apes …. That's a positive development, but the fact is there should be none. … It's time to stop using them for the sake of selling product."
Are you listening, CareerBuilder?
Written by Michelle Sherrow