Congratulations to mail-order retailer Haband, which just snagged a PETA Proggy Award! ("Proggy" stands for "progress.") 
When Haband saw our undercover video footage showing how many birds used for down have their feathers forcefully ripped out of their sensitive skin, the company pulled all down-filled items from its website and vowed never to sell down again. Haband also posted an awesome message on its website so that whenever a customer searches it for an item containing down, this is what they will see: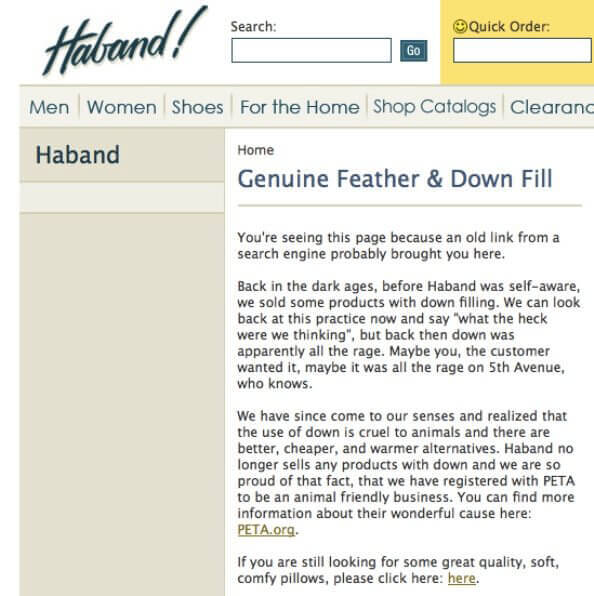 Haband is doing a great service for its customers by offering blankets, pillows, and coats that are made with materials such as polyfill that are just as warm as, and less expensive than, down. And the company is doing a great service for birds, who will no longer be held down and plucked alive, leaving them covered in painful, bloody wounds, for the company's products.
Thanks to Haband for its compassionate action!