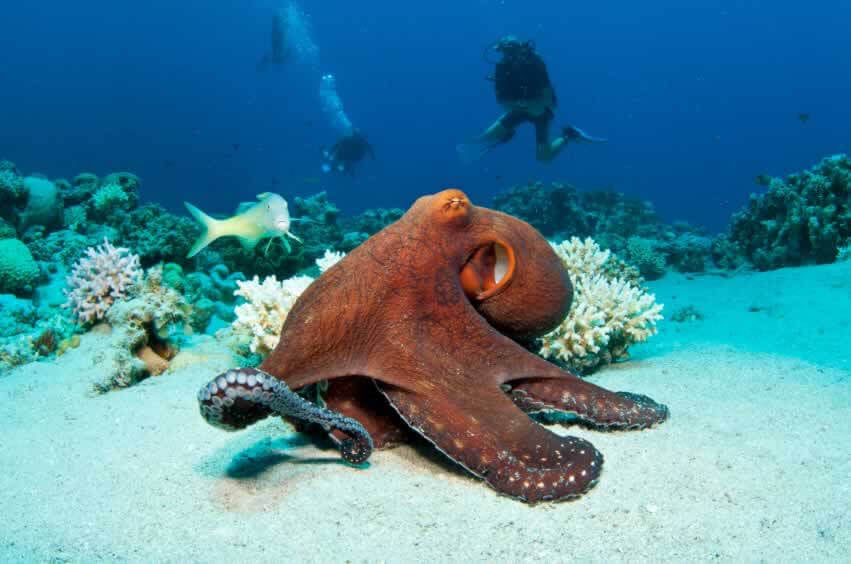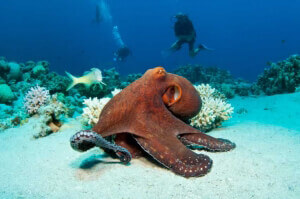 © iStock.com/Jman78
Gwyneth Paltrow is a woman who wears many hats. She's a mother, a Grammy-nominated and Academy Award –winning actor, and a website creator. Her site goop.com has made her also a lifestyle guru and a purveyor of everything from supplements to suggestions for statement wallpaper.
She's making headlines again, but not for her latest film project or personal hygiene suggestions and not for what she does eat but rather for who she doesn't—and why. In a cloud-based inter-office conversation with her goop coworkers, she reportedly told them that octopuses are "too smart" for her to eat.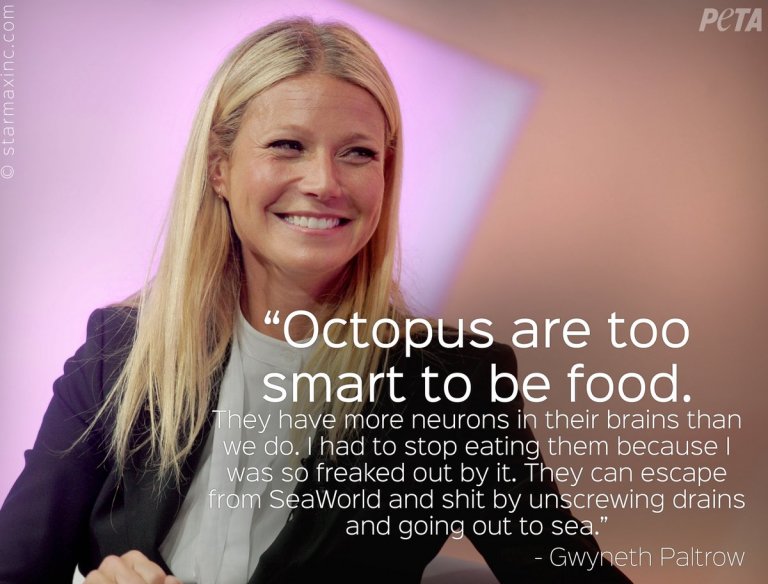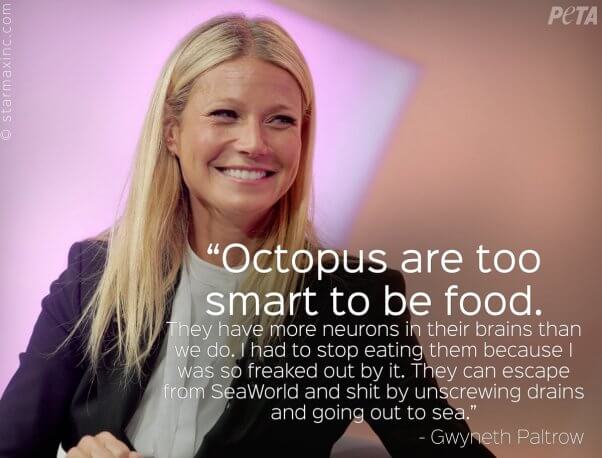 And she's right: The intelligence of these animals, who are often considered to be the "primates of the sea," is astonishing.
They're gifted escape artists.
There have been countless reports of octopuses who have escaped from tight spaces, and in 2016, the world was captivated by the story of Inky, an octopus at a New Zealand aquarium who reportedly made his escape when the lid of his enclosure was left slightly ajar one night. It's believed that he climbed out of the tank, fell to the floor of the aquarium, and then slid across it to a drainpipe. He finally dropped 164 feet through the pipe to his freedom in the sea.
They're more genetically complex than humans.
The human genome was once thought to have around 100,000 genes, making us one of the most complex beings on Earth—but that number was later revised downward significantly to around 24,000. That makes the 33,000 genes of octopuses even more remarkable—and impressive. They are capable of complex thought processes, have long-term memories, use tools, learn through observation, and even have the capacity to feel bored.
Octopuses in aquariums often live in cramped glass boxes & will likely never have the chance to live their natural lives. #WorldOctopusDay pic.twitter.com/McyffrxsyD

— PETA (@peta) October 8, 2016
Remember: Tortured final moments on a plate are no fitting end for sensitive, intelligent animals such as octopuses—or any other living beings. Keep all animals off your plate by ordering our free vegan starter kit.