Happy World Water Day! If you're looking to make small changes that'll conserve water, here are five that will help save the planet and save you money:
Turning off the tap while you brush your teeth can save up to 4 gallons every minute.
Put a little water into the sink to rinse your razor with instead of running the faucet and you'll save about 300 gallons a month.
Fixing a drippy faucet can save 140 gallons a week.
Shorten your shower by just a minute or two and you can save up to 150 gallons per month.
It takes the equivalent of 50 bathtubs of water to produce just one steak, a fact that two PETA bathing beauties pointed out today in Regina, Saskatchewan: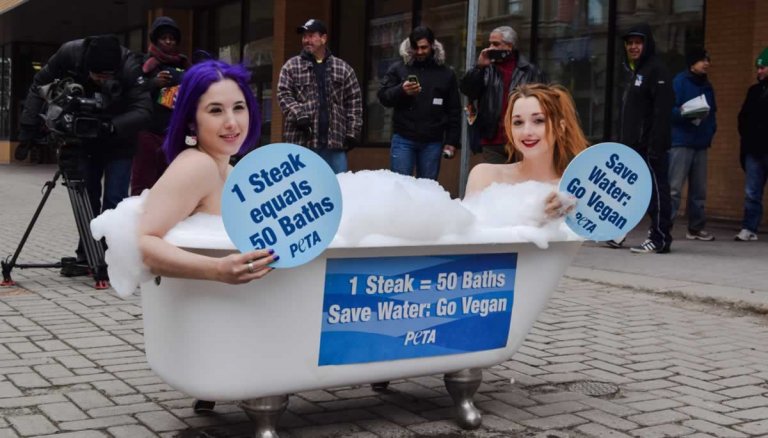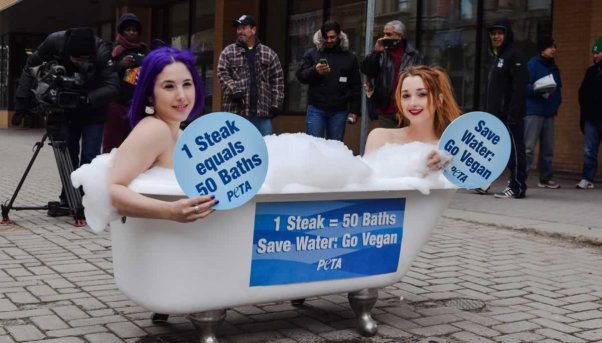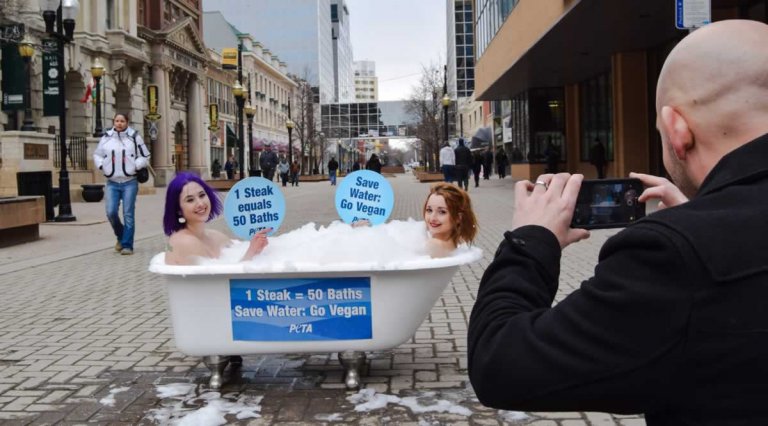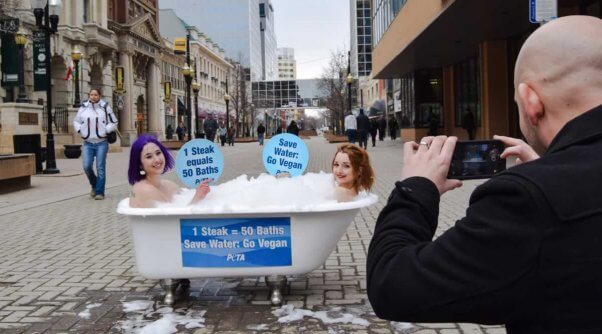 One pound of beef is also the equivalent of 180 showers, as people learned in Pittsburgh: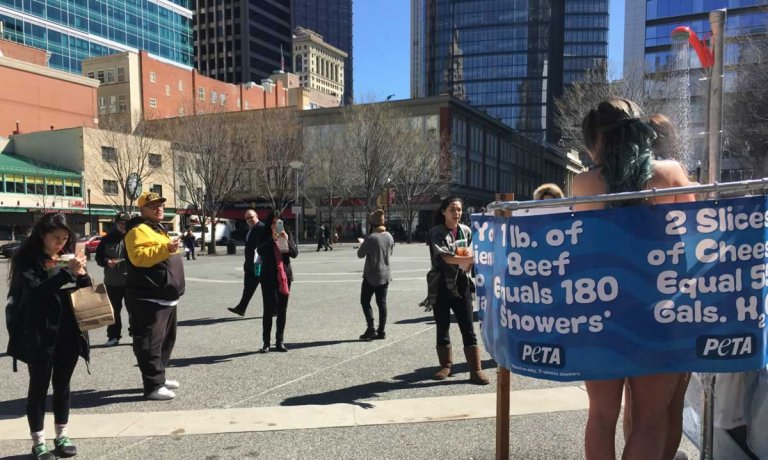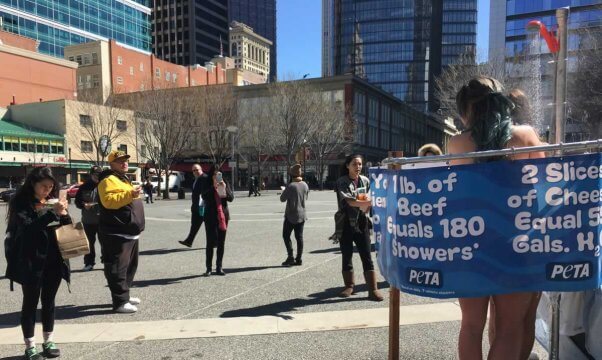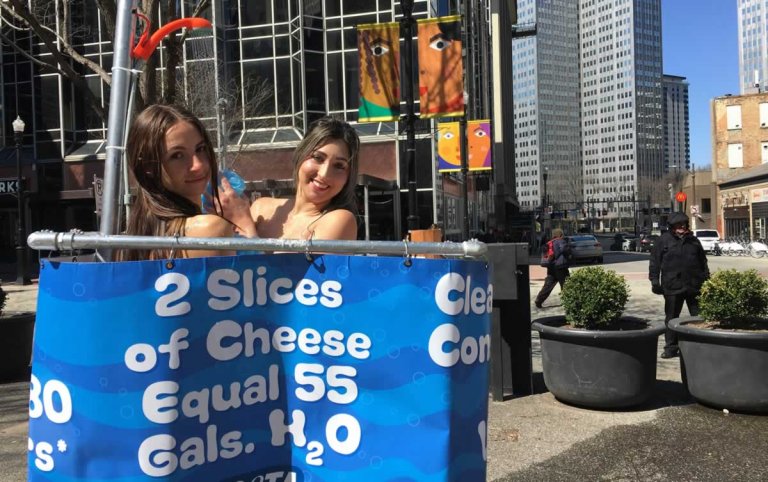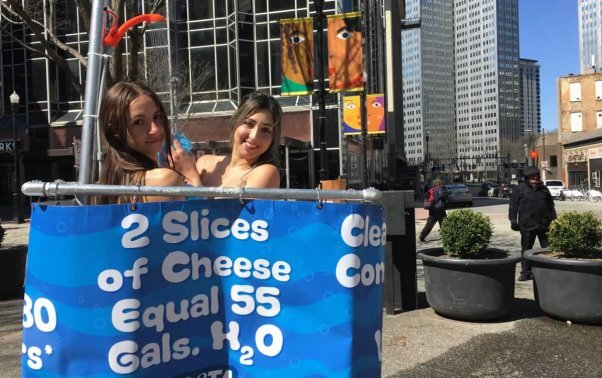 Producing 1 pound of pork requires approximately 793 gallons of water, and 1 pound of chicken meat takes about 571 gallons.
Take it from these skilled scrubbers: The best way to fight the worldwide water crisis and clear your conscience is to go vegan.